The Xcel Energy Center, located in Saint Paul, Minnesota, has been a go-to venue for hosting high-quality concerts, sports events, and other performances. With its variety of seating options and layouts, you might be wondering which section provides the best viewing experience and which ones you should avoid.
In this article, we will discuss some of the best and worst seats at the Xcel Energy Center, taking into consideration views, legroom, and overall comfort. We will draw insights from concertgoers, sports enthusiasts, and regular visitors who have shared their experiences at this venue. By the end, you should have a clearer idea of where to select your seats the next time you attend an event at this acclaimed arena.
Overview of Xcel Energy Center
Xcel Energy Center is an indoor arena located in downtown Saint Paul, Minnesota. It is home to the Minnesota Wild of the National Hockey League and serves as a venue for concerts, family events, and other special events. The arena offers a variety of seating options, making it important to find the best seats for your experience.
When it comes to concerts, the most common seating layout at Xcel Energy Center is an end-stage setup with the stage located near sections 120, 121, and 122. However, some concerts may have slight variations to the layout, which may include General Admission seats, fan pits, and B-stages.
For hockey games and other events, Club Level seats provide an upscale environment and excellent views of the action. Sections C6 and C26, located at center ice, are considered some of the best seats. However, if these seats are too expensive, you can also consider sections on either side of C6 and C26 for a more affordable option.
For a unique experience at a hockey game, consider seats with a drink rail, such as those found behind the goal. These tickets offer extra room and a bar to set your belongings on.
When purchasing tickets, keep in mind that the stairway in the arena can be steep, seats can be tight, and leg room might be limited in some sections. This will help you choose the best seats that fit your preferences and budget. Happy event-going!
Best Seats
Lower Level Center
The Lower Level Center sections at Xcel Energy Center provide excellent views of the action, especially when seated in sections 101-104 or 118-121. These sections are close to the stage or ice, depending on the event, and offer a great perspective. Some notable amenities include:
Clear sightlines to the stage or ice
Close proximity to the action
Access to nearby concession stands and restrooms
Keep in mind that, in general, sitting in the middle rows of these sections provides the perfect balance between a close view and avoiding a potential strain on the neck from looking up or down.
Club Level Center
The Club Level Center sections, typically numbered around sections C1-C6 and C18-C20, provide an elevated view from the middle tier of the arena. Benefits of these sections include:
Comfortable padded seats
Access to premium food and beverage options
Private restrooms and exclusive lounges
While these seats may be slightly further away from the action compared to the lower level, the elevated view often provides an excellent perspective, making it easier to follow the event as it unfolds.
Upper Level Center
For those on a budget, the Upper Level Center sections around sections 205-209 and 222-226 offer a more affordable option while still providing a decent view of the event. Consider the advantages of choosing these sections:
Unobstructed views of the stage or ice
Cost-effective ticket prices
Central location for an overall good panoramic perspective
Keep in mind that while these seats are further away from the action, sitting in the front rows of these sections can still provide a satisfactory experience without breaking the bank.
Worst Seats
Upper Level Corners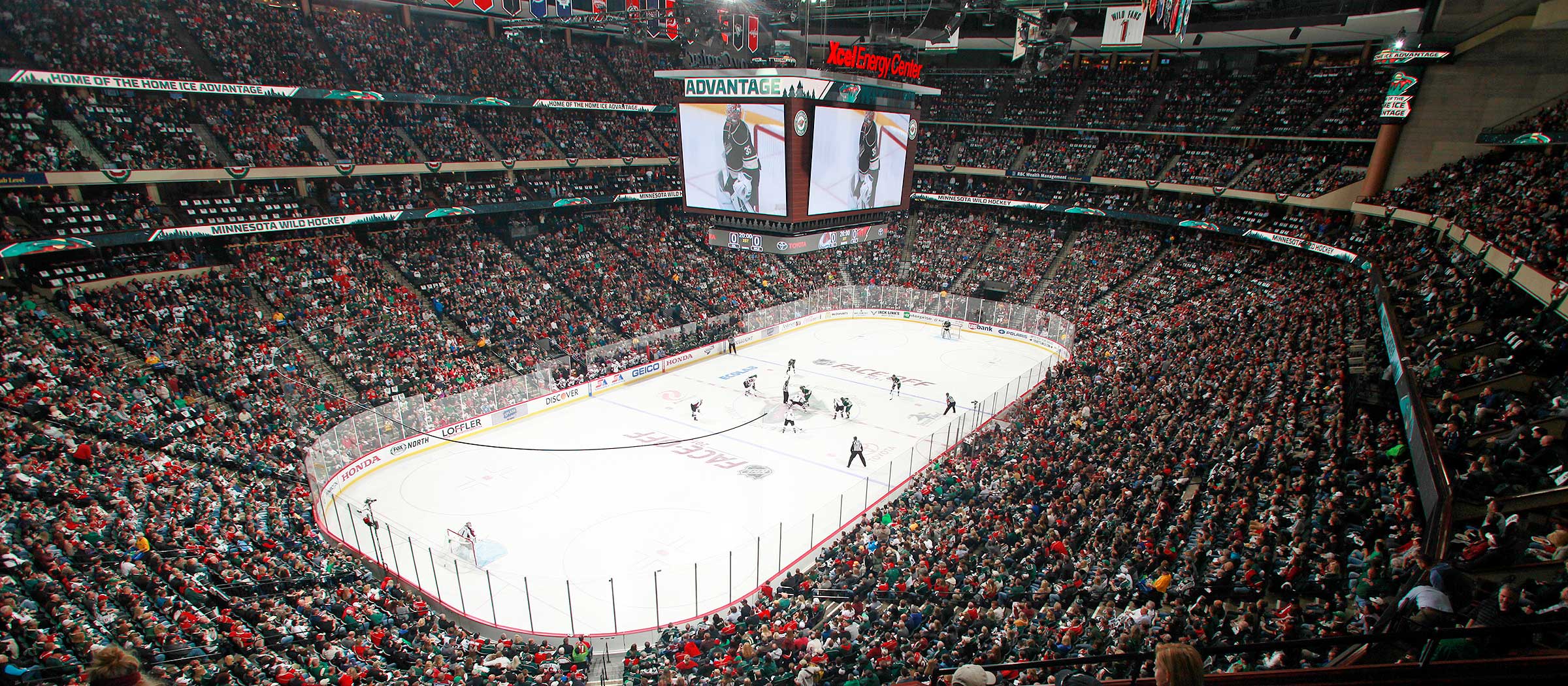 In general, the upper level corners at Xcel Energy Center are considered less desirable due to their distance from the action and the steepness of the seating areas. These sections, like section 219, may have tighter seats and limited legroom, which can make it challenging for fans to fully enjoy the event. However, it's important to note that the view is still reasonably good and may be suitable for fans on a budget.
Obstructed Views
Another consideration when selecting seats at Xcel Energy Center is the potential for obstructed views. This can occur in sections where there are structural elements, such as pillars or beams, that interfere with the sightlines to the stage or rink. It's essential to research the specific seating location you're considering to ensure you have a clear view of the action. There are some resources, like A View From My Seat and RateYourSeats.com, which can provide insights into the visibility and overall experience in different sections of the venue.
Tips for Choosing Seats
Consider the Event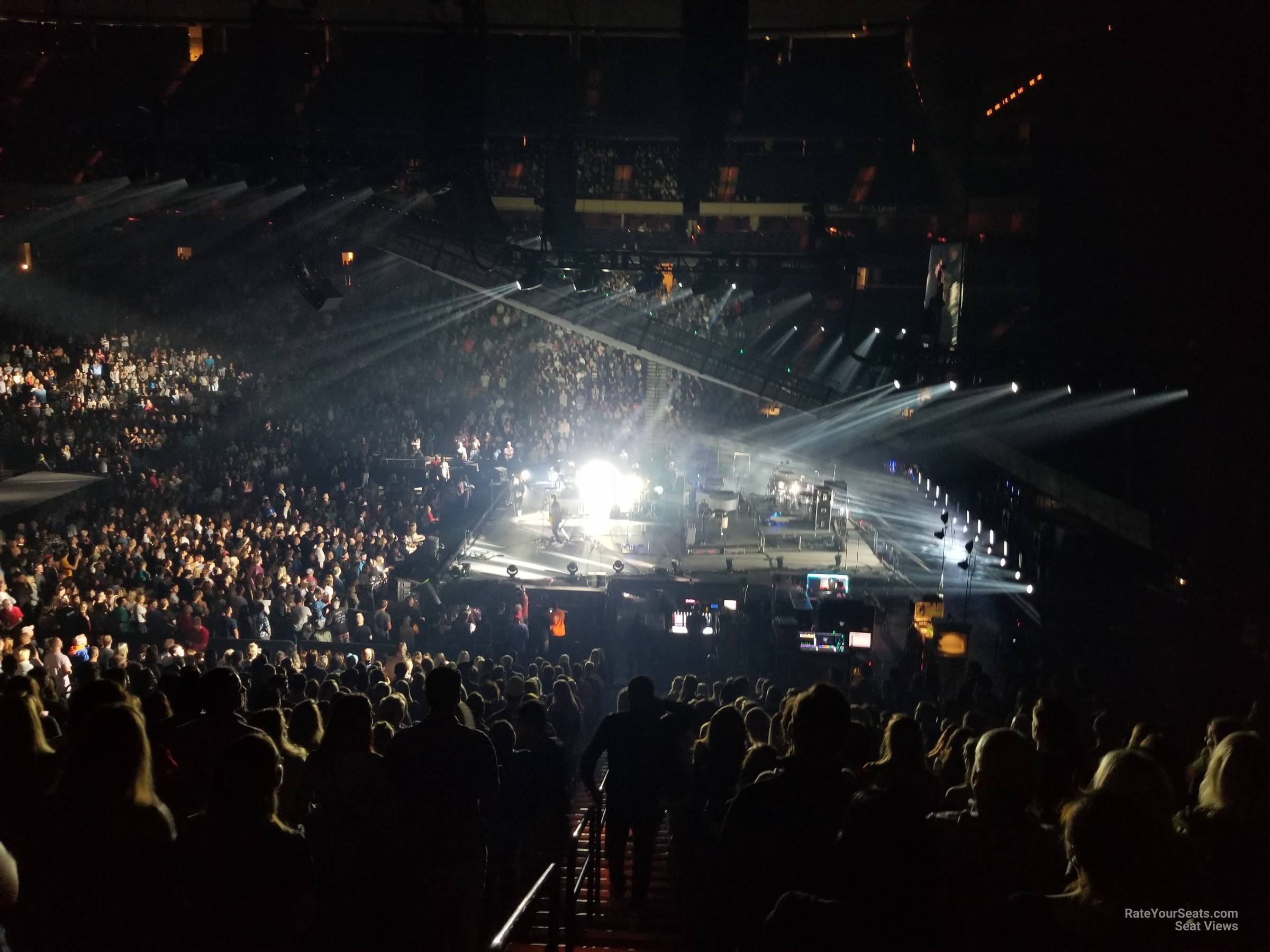 When choosing seats at Xcel Energy Center, it's important to consider the type of event you're attending. Layouts can vary depending on the nature of the performance or game, so keep that in mind. For concerts, an end-stage setup is the most common, with the stage located near sections 120, 121, and 122. Be aware that there may be slight variations in seating arrangements, such as general admission seats, fan pits, and B-stages, which could impact your seat choice.
If you're attending a Minnesota Wild hockey game, some popular choices include seats in section 124, offering good views of both the game and the team's bench. However, if you'd prefer extra elbow room, consider seats in section 125.
Price Range and Budget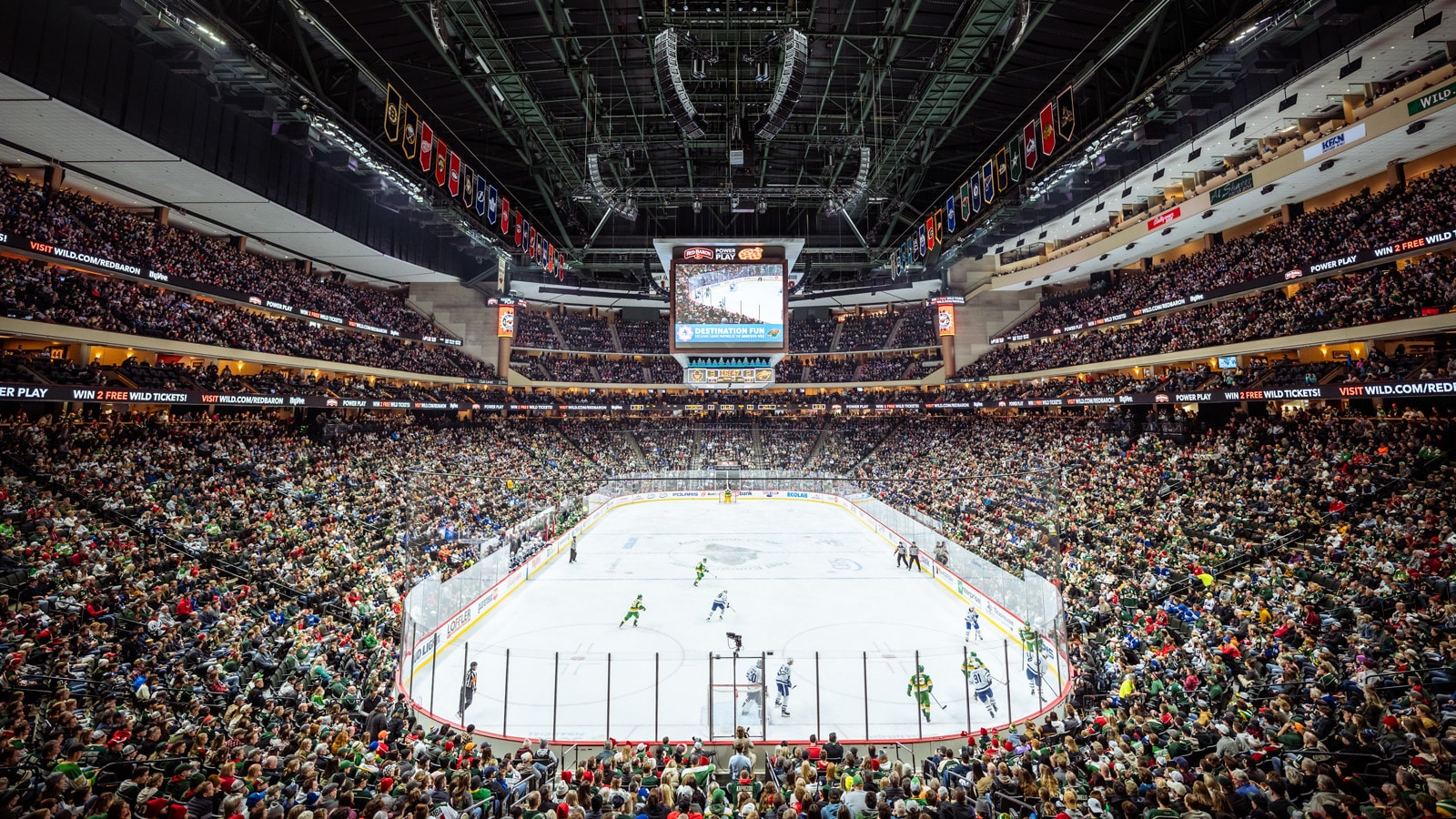 When selecting seats at the Xcel Energy Center, it's essential to consider your budget as ticket prices can vary significantly depending on the event and the seating location. You may want to compare different sections to find the best value for your money. Here's a general guideline for seat pricing:
Lower Price Range: Upper-level seats provide a more budget-friendly option. Although these seats typically have less legroom and steeper stairs, they can still offer clear views of the action below.
Mid Price Range: Lower-level but further from the action or stage can provide reasonable comfort and good views without breaking your budget.
Higher Price Range: If your budget allows, you can opt for seats closer to the stage or rink, such as sections 120, 121, or 122 for concerts, or section 124 near the Wild bench for hockey games.
Remember to shop around and compare ticket prices from different sources to get the best possible value.
Accessible Seating
At Xcel Energy Center, accessible seating is designed to accommodate the needs of guests with disabilities. These seats provide a comfortable and enjoyable experience for all attendees.
Accessible seating locations are available throughout the arena, allowing guests to choose the appropriate area according to their preferences. To acquire accessible seats, click the "Request Accessible Tickets" button on your event at Ticketmaster.com, or contact the Xcel Energy Center Box Office at 651-726-8240.
In general, accessible seats are situated near a railing and elevated by about 3-4 feet above the row in front. This gives guests in wheelchairs or with mobility impairments a clear view of the event, regardless of people standing or sitting in front of them.
When attending concerts or other performances with an end-stage setup, accessible seating is commonly found near sections 120, 121, and 122. Additionally, variations to the layout may include General Admission seats or fan pits that can have accessible spots as well.
To assist you in making the most of your experience at Xcel Energy Center, we'd like to offer these tips for accessible seating:
Arrive early to allow extra time for finding your seats and familiarizing yourself with the venue
If you have any questions related to accessible seating, reach out to the helpful staff at Xcel Energy Center for assistance
We hope this information helps you make an informed decision when choosing accessible seats at Xcel Energy Center, ensuring you have a fantastic and memorable experience.
Conclusion
In summary, the best seats for a concert at Xcel Energy Center are generally found in the Floor Center section, which offers excellent positioning in relation to the center of the stage. Most rows in this section have 14 seats each, ensuring a cozy and immersive concert experience.
On the other hand, some of the worst seats could be located in the upper sections, such as Section 219, where the stairway is steep, seats are tight, and legroom is limited. However, the view from these seats can still be quite good, making them a viable choice for those on a budget.
To maximize your enjoyment at the Xcel Energy Center, consider the following recommendations:
Opt for the Floor Center section for the best views during end-stage concerts.
If you are a Minnesota Wild fan, seats near Section 124 offer a good view of the team's bench.
If you require additional elbow space, choose a seat near the small gap between sections, such as Seat 6 in Section 124.
Remember that the venue layout may vary depending on the event, so always check for any variations such as General Admission sections, fan pits, or B-stages when selecting your seats. By prioritizing your preferences and considering the available seating options, you can ensure a fantastic experience at the Xcel Energy Center.