As one of the premier venues for concerts, sporting events, and entertainment, the Prudential Center is often the go-to place for fans looking to catch their favorite acts or cheer on their team. However, with a vast sea of seating options available, it can be a daunting task for concertgoers and sports enthusiasts alike to find the best spot. In this article, we will explore some of the best and worst seats at the Prudential Center, helping you make an informed decision when purchasing your tickets.
When it comes to concerts at the Prudential Center, many fans dream of getting as close to the stage as possible. For the ultimate experience, floor seats provide fans with the coveted feeling of being just a few feet away from their favorite artists, with most concerts featuring an end-stage layout in front of sections 13 and 14. On the other hand, sections 9, 10, 17, and 18 offer excellent views of the stage without being directly on the floor, providing an unobstructed perspective of all the action and excitement.
Best Seats at Prudential Center
Lower Level Center
The best way to get close to the stage without being on the floor is in sections 9, 10, 17, and 18. These are among the best concert seats at the Prudential Center due to their proximity to the stage and unobstructed views of the action. Most side sections on the lower level begin with Row 1 and ascend up to Row 24. By choosing seats in these sections, fans can enjoy an immersive live event experience with excellent sightlines.
Club Seats
Club seats at the Prudential Center offer a premium viewing experience. These exclusive sections provide comfortable, spacious seating with impressive sightlines and added amenities. Club seat holders can also enjoy access to a stylish lounge area and premium food and beverage options. While club seats may be pricier, the superior amenities and attentive service can enhance any event or concert-going experience.
Upper Level Center
While upper-level seats are not as close to the stage as lower-level or floor seating, the center sections can still provide a great view of the action. Look for seats in the front rows of sections like 210, 211, and 212 to minimize the impact of distance. Although these seats may be considered "nosebleed" sections, they can still offer a decent view of the event without breaking the bank.
Worst Seats at Prudential Center
Upper Level Corners
The least desirable seats at Prudential Center are typically found in the Upper Level Corners. These sections are far away from the action, and the sightlines can be less than ideal, particularly for concerts and ice hockey games. Although these seats might be more budget-friendly, you might find it difficult to fully immerse yourself in the experience due to the distance from the stage or rink.
View Obstructed Seats
Another category of less-than-stellar seating options includes the View Obstructed Seats. As the name suggests, these seats have obstructions that can interfere with your view of the performance or game. Some common obstructions include handrails, support pillars, and the curvature of the venue. It's crucial to pay attention to any warnings or disclaimers about potential view obstructions when purchasing tickets to ensure you don't end up disappointed with your Prudential Center experience.
Factors to Consider
When choosing the best seats at the Prudential Center, consider the type of event, your budget, and accessibility requirements. In this section, we'll discuss these factors in more detail.
Concerts vs Sporting Events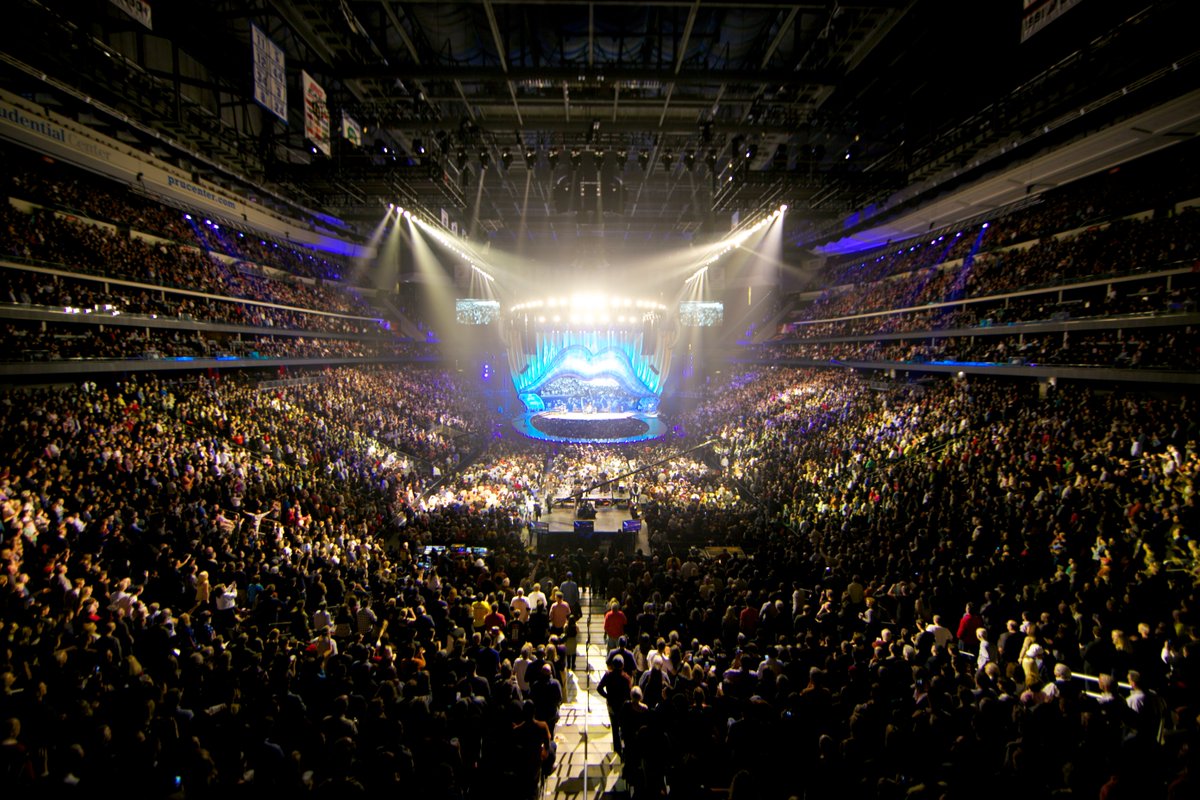 For concerts, some of the best seats are in sections 9, 10, 17, and 18, due to their proximity to the stage and unobstructed views. Side sections on the lower level typically start from Row 1 and ascend to Row 24.
For sporting events, such as New Jersey Devils games or Seton Hall Pirates basketball games, seating charts may differ from concerts. Hence, it's essential to check the specific seating chart for the event.
Price
Pricing can vary depending on the event and seat location. Lower level sections closer to the stage or center ice will generally be more expensive. However, as you move further away from the stage or ice, ticket prices may decrease. It's essential to balance your budget with the seating quality while considering options.
Accessibility
If you require accessible seating, the Prudential Center offers ADA-compliant seating options in various sections and levels. Visit the venue's website for more information about accessible seating or contact the Prudential Center customer service directly to discuss your needs. Keep in mind; you may need to purchase accessible tickets in advance to guarantee availability.
In summary, it's crucial to consider the event type, your budget, and any accessibility requirements when selecting seats at the Prudential Center.
Tips for Choosing the Right Seat
When selecting seats at the Prudential Center, it's important to keep a few key factors in mind to ensure you have the best experience possible. Here, we've compiled a list of tips to help you get the most out of your Prudential Center visit.
Proximity to the stage: Sections 9, 10, 17, and 18 are known for offering excellent concert seats due to their close proximity to the stage and unobstructed views. Keep an eye out for lower-level side sections that typically begin with Row 1 and ascend up to Row 24.

Straight-on seating: Avoid sitting at an angle for extended periods of time, which can become uncomfortable. Instead, opt for seats that provide a straight-on view of the stage, even if they're situated farther from the stage.

Comfort: Some reviewers have reported that the seats at Prudential Center can be a bit too hard, so it's a good idea to bring your own cushion to make the experience more comfortable. You can also opt for sections that have more legroom to ensure maximum comfort.

User Reviews: Before committing to a specific section, browse user reviews to get a better understanding of which areas offer the best seating experience. Websites like RateYourSeats.com and A View From My Seat can provide valuable insights from other fans who have attended events at the Prudential Center.

Pay attention to seat numbers: Detailed interactive seating charts like the one available on Barry's Tickets can be extremely helpful when trying to determine the exact location and quality of specific seats.
Using the aforementioned tips, selecting the right seat for your Prudential Center experience should be a breeze. Enjoy your event!