If you're planning to attend an event at Pittsburgh's PPG Paints Arena, getting the best and worst seat possible can impact your overall experience. The venue is home to the city's beloved hockey team, the Pittsburgh Penguins, as well as numerous concerts and events throughout the year. In order to make the most of your visit, it's essential to know which seats offer the best views and which ones may leave you feeling disappointed.
PPG Paints Arena has a variety of seating options, including club loges, upper-level sections, and general admission areas. While there may not be many "bad" seats in the arena, there's still a difference between a good and a great view. With some sections offering unexpected amenities and unique vantage points, it pays to do a bit of research before selecting your seat.
In this article, we'll explore the best and worst seats in PPG Paints Arena, providing you with the insight you need to make your decision. From sections like 207, Row Q, Seat 1, which offers a sweeping view of the action, to those closer to the stage or rink, we'll show you the advantages and drawbacks of various seating options. Soon, you'll be ready to reserve the perfect seat for your epic night out at the arena.
Best Seats at PPG Paints Arena
Club Seats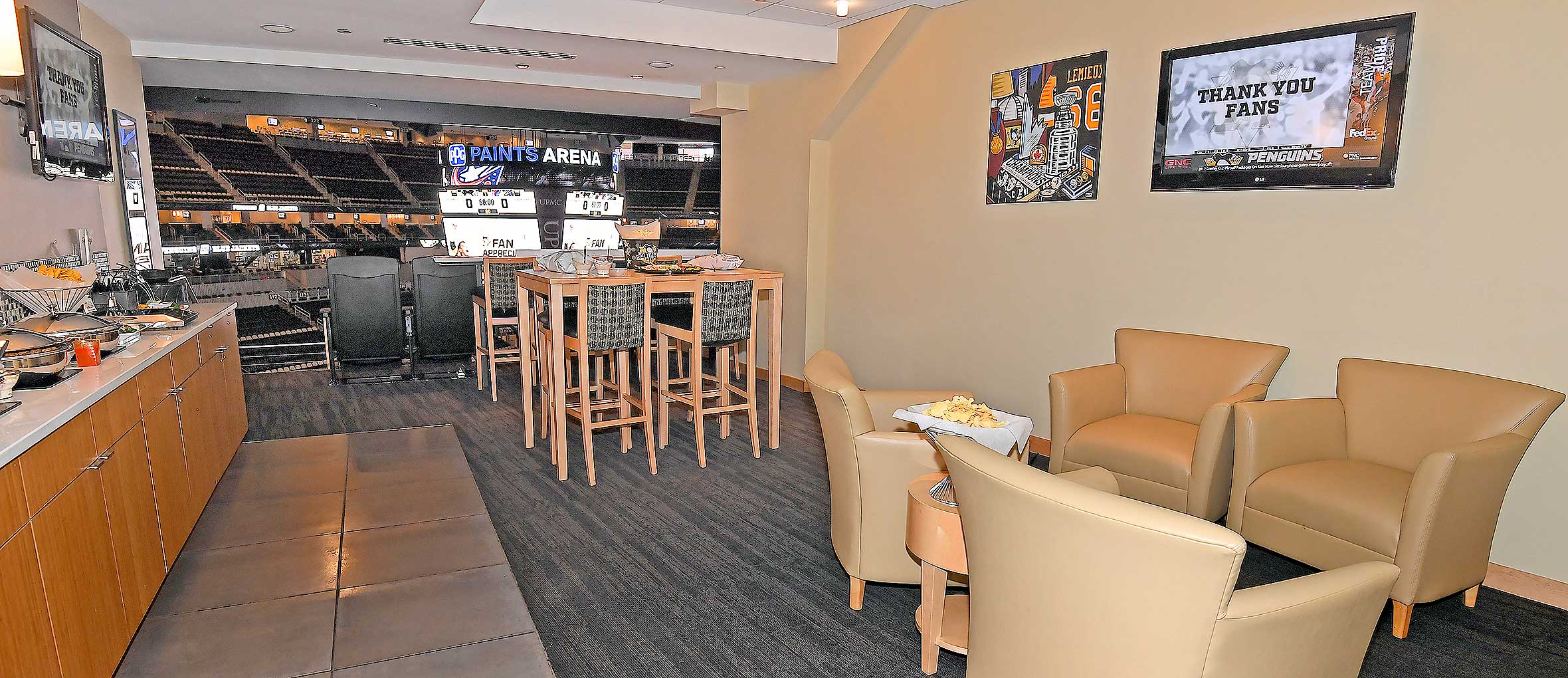 Club Seats at PPG Paints Arena offer a premium experience with comfortable seating, and exclusive amenities. Located in the Club Loge sections, these seats are close to the action and provide excellent views of the game or concert. Some of the perks include:
Access to premium bars and dining options
More legroom and cushioned seats
Concierge service
Center Ice Seats
For a perfect view of the entire ice surface during a hockey game, choose the center ice seats. These seats are located in the lower level sections 107-110 and 118-121. The center ice seats offer an ideal vantage point to watch the entire game unfold. Benefits of these seats include:
Equidistant view of both goals
Easily see line changes and play development
Close proximity to team benches
Lower Bowl Corner Seats
Another excellent seating option is the lower bowl corner seats. Located in sections 104-106, 111-113, 115-117, and 122-124, these seats provide unique angles of the action you won't find at center ice. Some of the advantages of these seats are:
Closer view of plays in the nearest corner
See different angles of scoring opportunities
Can still catch the entire ice surface
When considering the best seats to choose at PPG Paints Arena, these options stand out for their prime location, amazing views, and additional features. So whether you're attending a Pittsburgh Penguins game, concert, or another event, these seating options will enhance your experience.
Worst Seats at PPG Paints Arena
Upper Bowl Behind Goal
In general, seats in the upper bowl behind the goal provide less-than-ideal views of the action due to their distance from the playing surface. Additionally, fans must contend with a limited perspective and are likely to spend more time viewing the game or show through large screens:
Sections 206-209 and 227-230 are located behind the goal.
Upper rows of these sections can make it harder to follow the action closely.
Still, they are not the worst at PPG Paints Arena and should be suitable for first-timers but keep in mind that there are better alternatives.
Upper Bowl Sidelines
Although the upper bowl sidelines offer a slightly better view of the game than those behind the goal, they still suffer from similar drawbacks:
Sections 210-214 and 221-225 offer non-optimal views.
Higher up sections make it more difficult to follow the action closely.
The steep incline can make it feel vertigo-inducing for some fans.
Despite these limitations, many attendees consider these sections to provide an acceptable experience when taking into account the venue's overall design.
Upper Bowl Obstructed View Seats
Lastly, the upper bowl obstructed view seats present the most significant challenges for fans at PPG Paints Arena:
Can be found in sections 205, 210, and 215.
Obstructions can vary from safety railings to support columns.
Be sure to research the specifics of your chosen seat and consider other options if a clear, unimpeded view of the action is a priority for you.
Tips for Selecting the Best Seats
Consider the Event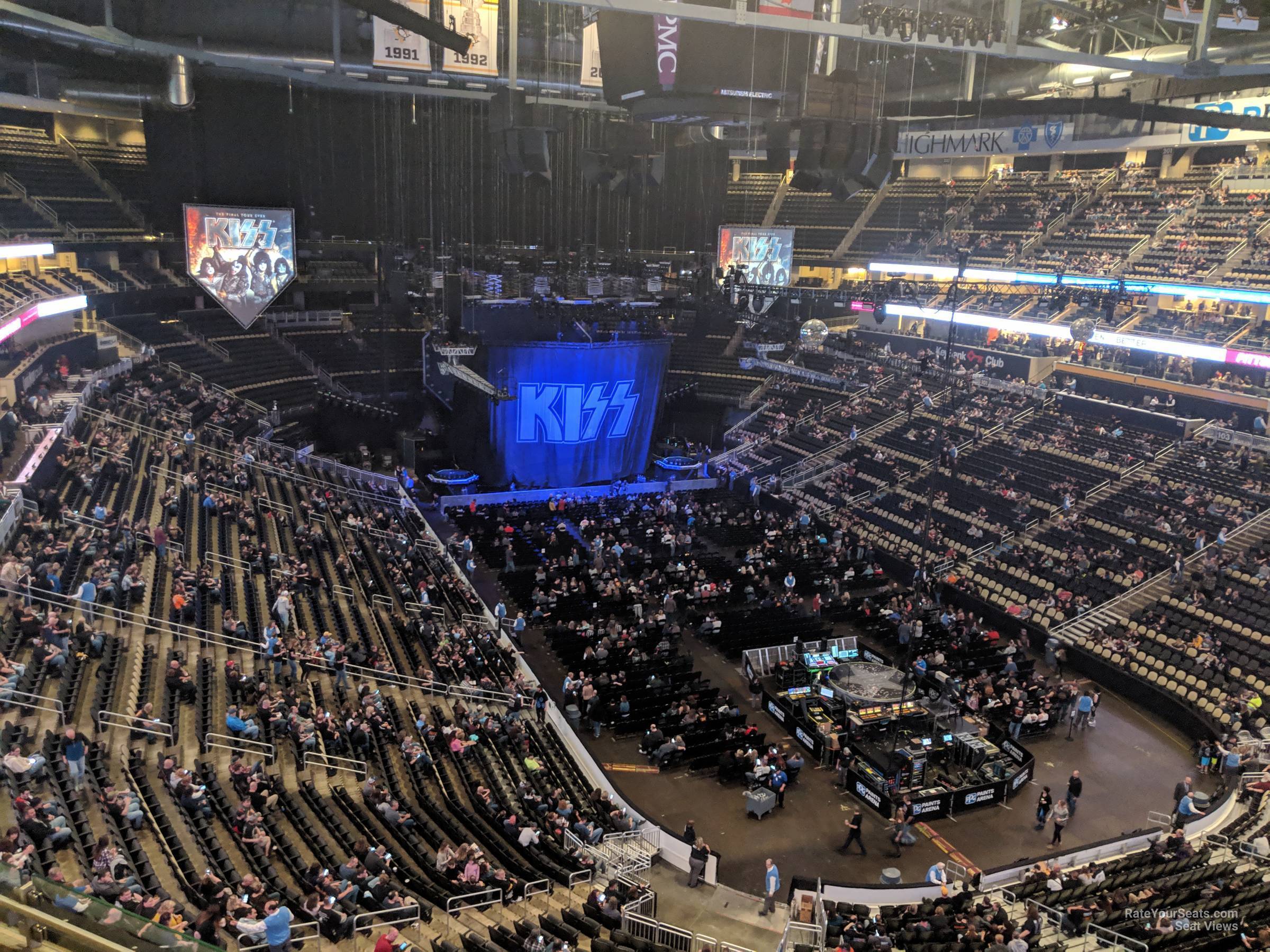 When choosing the best seats at PPG Paints Arena, it is important to consider the type of event you'll be attending. The seating layout can vary depending on the event, such as concerts, hockey games, or other performances. For example, concerts often have an end-stage setup, while hockey games are centered around the ice rink. Tailoring your seat choice to the event will ensure a better viewing experience.
Check Seat Reviews
A great way to find the best seats is by checking seat reviews from fellow event-goers. Websites like RateYourSeats.com and Aviewfrommyseat.com offer reviews and photos of different sections, helping you decide on the best spot. Pay attention to comments about the view, comfort, and any potential obstructions or distractions.
Consider Your Budget
Your budget plays a significant role in determining which seats to choose. While lower sections and floor seats often provide better views and closer access to the stage or action, they may also be more expensive. On the other hand, upper-level seats are typically more affordable but may sacrifice some viewing quality. Finding a balance between cost and seat quality can help you make the best decision for your experience.
Use Seat Maps
Utilizing PPG Paints Arena's interactive seating chart can assist you in finding the best seat for your event. The seating chart allows you to view available seats, along with their corresponding section, row, and seat numbers. This information will help you to identify potential seats that offer the best views and amenities while keeping within your budget.
In summary, selecting the best seats at PPG Paints Arena involves considering the event type, checking seat reviews, taking your budget into account, and using seat maps to find the perfect spot. By following these tips, you'll be well on your way to having an enjoyable and memorable experience at the arena.