When attending a concert or event at Bridgestone Arena in Nashville, Tennessee, it's essential to choose the right seating for an optimal experience. With a variety of sections and seating options available at the venue, understanding which seats offer the best views and overall experience can make all the difference in your enjoyment of an event. In this article, we will explore the best and worst seats at Bridgestone Arena to help you make an informed decision for your next concert or event.
Bridgestone Arena is known for hosting a wide range of events, from hockey games featuring the Nashville Predators to world-class concerts. The seating layout for concerts is typically an end-stage setup, with the stage located near sections 108, 109, and 110. Some variations may include general admission seats, fan pits, and B-stages. The floor sections closest to the stage are undoubtedly the most sought-after seats, but they can also be the most expensive.
However, not all seats are created equal, and it's important to be aware of potential drawbacks or obstructions that could hinder your experience. With reviews and firsthand experiences from fellow event-goers, it's easy to navigate the vast seating options and avoid choosing a seat with an obstructed view or limited visibility. Armed with this knowledge, you can make an informed decision and ensure a memorable time at Bridgestone Arena.
Best Seats at Bridgestone Arena
Lower Level Seating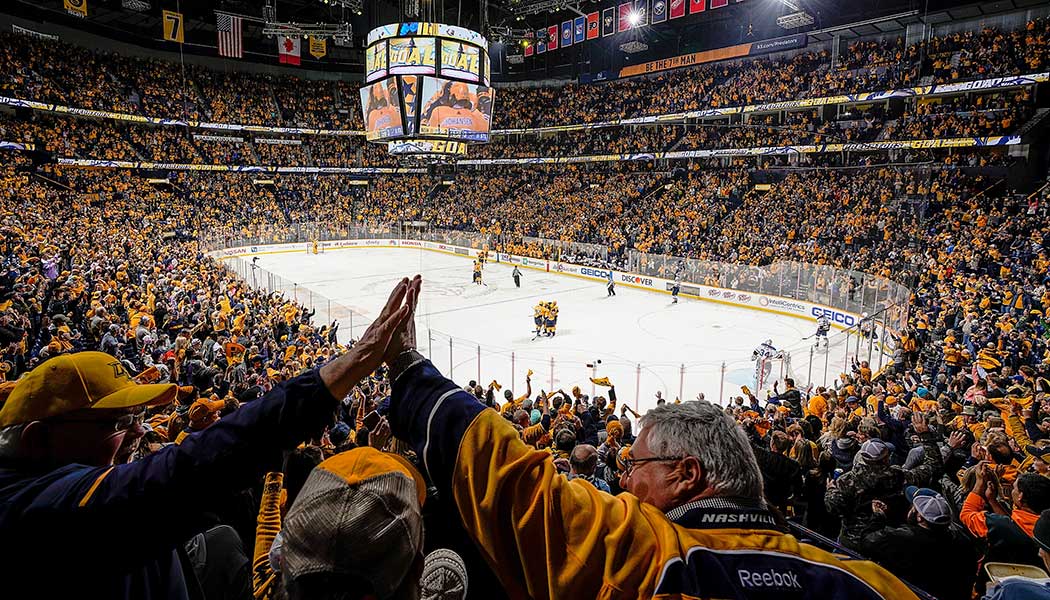 One of the optimal spots for catching a concert at Bridgestone Arena is the lower level seating, especially in sections 108, 109, and 110. These sections are typically situated close to the stage, providing a fantastic view. Additionally, floor sections 1 and 2 boast the best seats in the house, with only 5 rows each. While these seats are highly desirable, they can also be the most expensive.
Apart from these premium options, floor sections 3-5 offer 16 rows, sections 6 and 8 have 26 rows, and section 7 has 6 rows. These seats provide excellent views of the stage as well.
Club Level Seating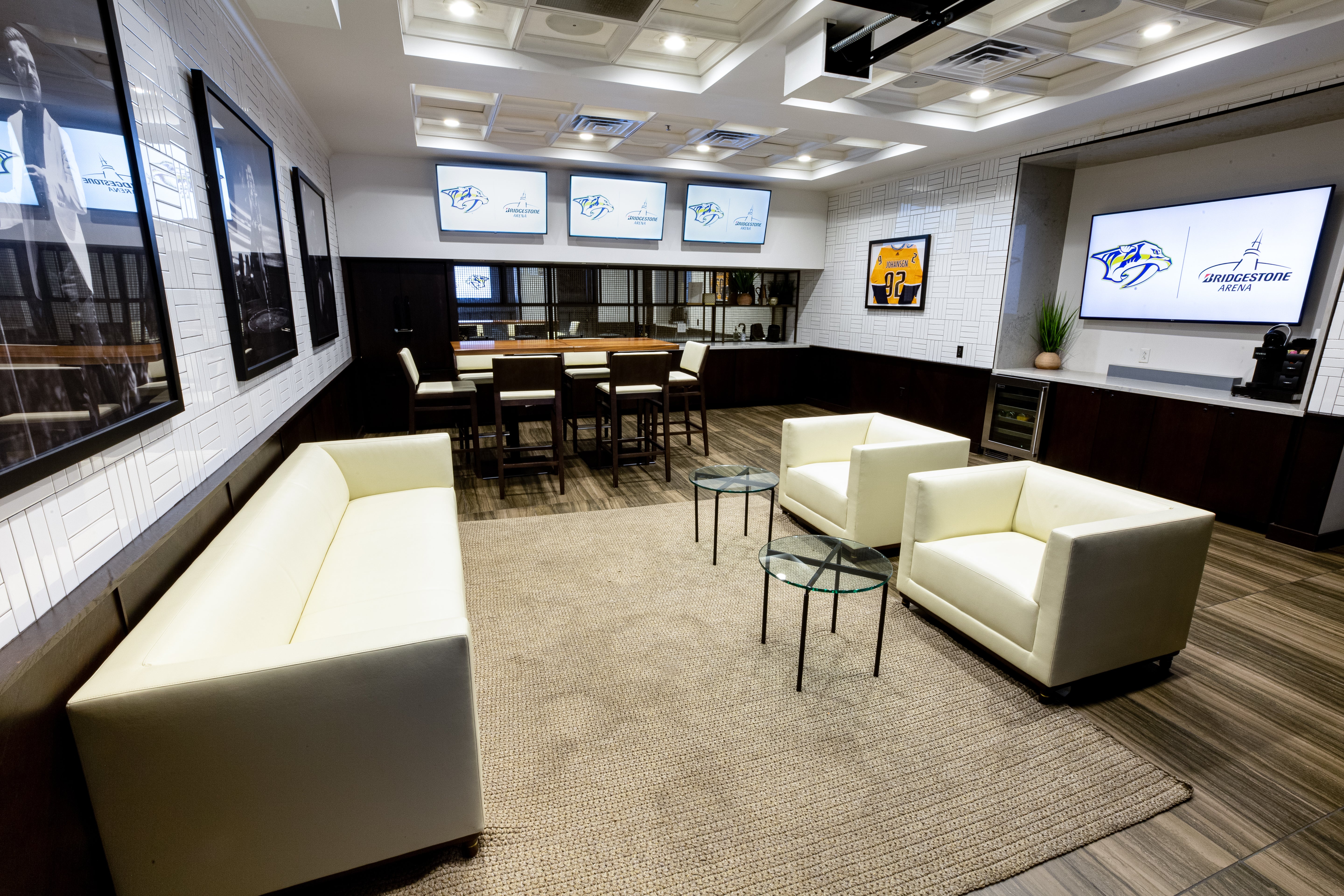 Club level seating at Bridgestone Arena is another great option for comfort and an impressive vantage point. They are located near the middle-high sections of the arena, providing both a clear line of sight to the stage and easy access to amenities. Club level seats often come with added perks such as private restrooms and specialized concessions.
Suites and Boxes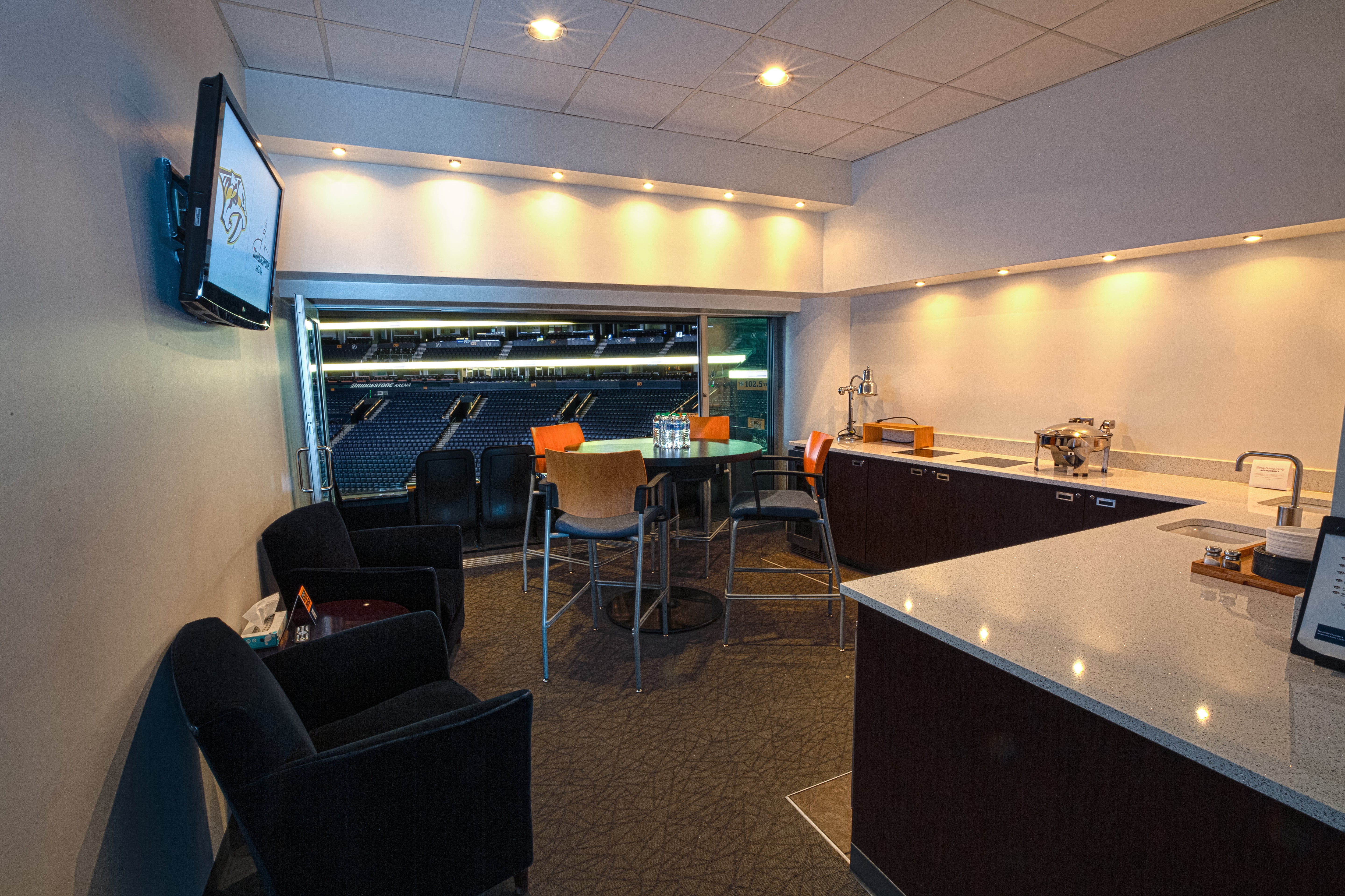 For those looking for a more exclusive experience, suites and boxes offer comfort, privacy, and outstanding views of the stage. These luxury options may be the perfect choice for larger groups or special occasions, as they provide not only exceptional views but also top-notch amenities such as in-suite catering and personal service. Keep in mind that suites and boxes often come at a premium price, but they provide an unmatched level of comfort and style.
Worst Seats at Bridgestone Arena
Upper Level Seating
Upper level seating at Bridgestone Arena is generally considered to be the worst in terms of view and overall experience. These seats are usually farther away from the stage or playing area, which makes it harder to see the action clearly. Additionally, the incline of the upper level can make some seats feel more "nosebleed" than others. However, these seats are often more affordable, making them an option for fans on a budget.
Some tips for upper level seating:
Avoid the corners: Seats in the corners can have challenging sightlines, making it difficult to follow events on the stage or playing area.
Opt for lower row numbers: The higher the row number, the farther away from the action you will be. Choosing lower row numbers can help improve your viewing experience.
Obstructed View Seats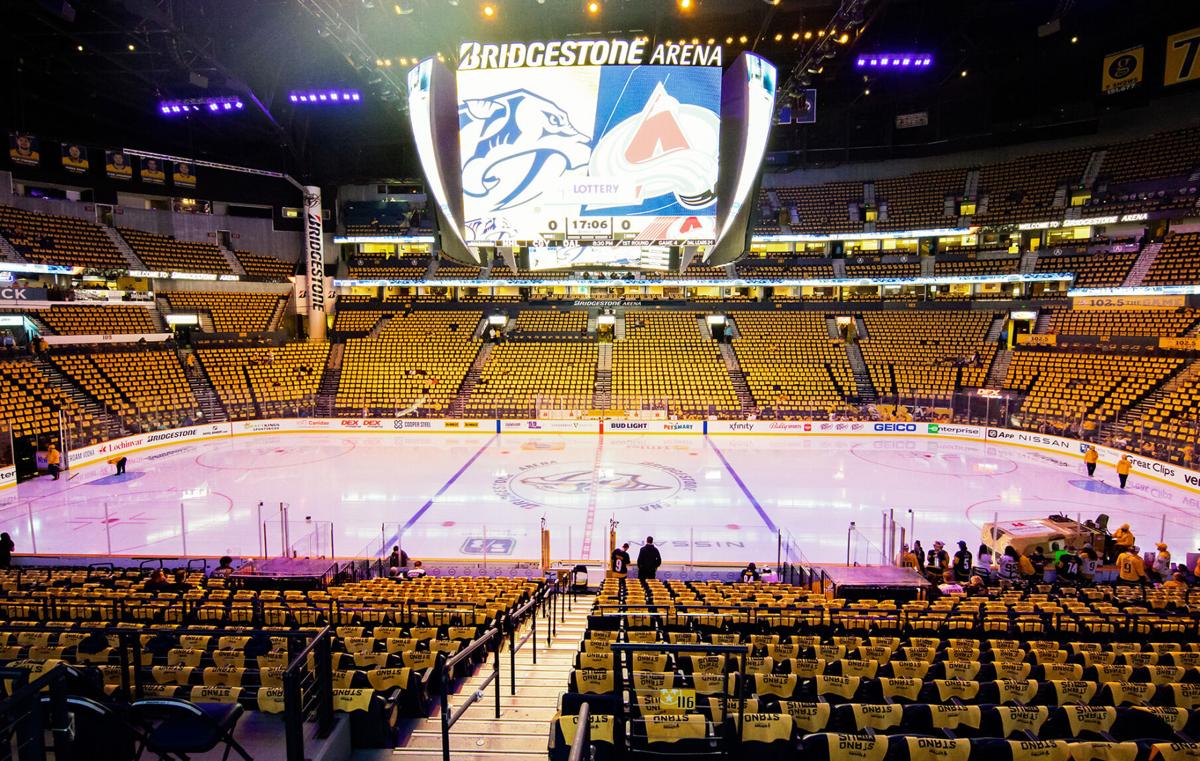 At Bridgestone Arena, obstructed view seats can occur in various sections due to the venue's layout, speaker systems, or large stage props. These seats do not have a clear sightline to the stage or playing area, which can significantly downgrade the experience for the concert or event attendee.
To avoid obstructed view seats:
Double-check when purchasing: When buying tickets, make sure to check if your seat is marked as having an obstructed or limited view. If possible, avoid these seats.
Research your event: Some concerts and events may have unique stage setups or use large props, which can create additional obstructed views. Research the specific event you plan to attend to determine the best sections to avoid this issue.
Tips for Choosing the Right Seats
Consider Your Event
When choosing seats at Bridgestone Arena, it's essential to consider the event you're attending. The arena hosts various events such as hockey games, concerts, and stage shows, each with different seating layouts. Generally, for concerts, the best seats can be found in an end-stage setup near sections 108, 109, and 110. On the other hand, the Bridgestone Arena is also home to the Nashville Predators hockey team, and for these games, choosing seats closer to center ice would be ideal.
Prioritize Comfort and View
Comfort and view are essential factors to consider. For the best view and sound during concerts, it has been reported that seats in section 107, row P offer an outstanding experience. However, other concertgoers have enjoyed floor sections 1 and 2 for being the absolute closest and best seats, with each having only 5 rows. Bear in mind that these seats can also be the most expensive. Alternatively, for a combination of comfort and affordability, you could opt for the other floor sections, with 3-5 having 16 rows, 6 and 8 having 26 rows, and section 7 having 6 rows.
Pricing and Trade-offs
It's crucial to consider the trade-offs between comfort, view, and price when selecting your seats. Be aware that the most expensive tickets may not always offer the best experience. For instance, Coldplay's most expensive tickets were at ground level with chairs, but the staff did not allow concertgoers to stand up, compromising the experience for some fans.
Always take the time to research and compare the different seating options and prices to make informed decisions based on your preferences and budget. By doing so, you can ensure a pleasant experience at the Bridgestone Arena for any event you attend.
Additional Amenities and Accessibility
Parking and Transportation
Bridgestone Arena offers various parking options for event attendees. There are numerous parking lots and garages located within walking distance of the arena. Additionally, public transportation options such as buses and shuttles are available for easy access to the venue.
Food and Beverage Options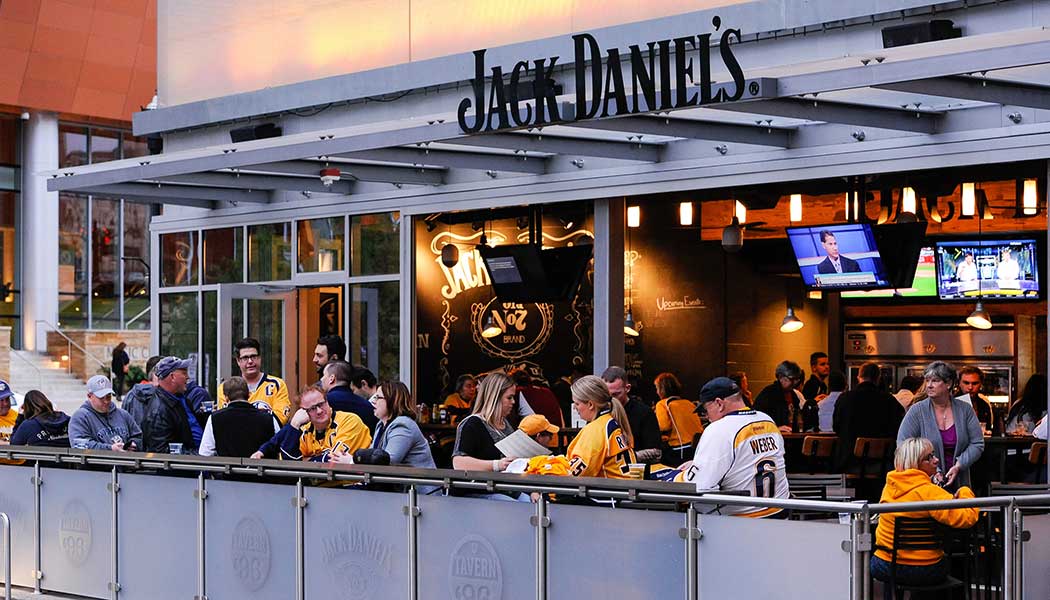 Bridgestone Arena offers a wide range of food and beverage options for guests to enjoy during events. Some options include:
Concession stands offering traditional event fare like hot dogs, popcorn, and soft drinks
Specialty food and beverage stands featuring items like barbecue, pizza, and craft beer
Several sit-down dining options, including bars and restaurants within the arena complex
Accessibility for Disabled Guests
Bridgestone Arena strives to provide a welcoming environment for all guests, including those with disabilities. The venue offers the following accommodations:
Accessible seating areas throughout the arena, including companion seats
Accessible parking spaces located near the venue entrances
Elevators and ramps for easy navigation throughout the arena
Assistive listening devices available for guests with hearing impairments
By offering these accommodations, Bridgestone Arena ensures that guests can fully enjoy their event experience.