The American Airlines Center, located in Dallas, Texas, is a premier venue for a variety of events such as concerts, basketball games, and hockey matches. As a visitor, you'll want to make the most of your experience by finding the best seats suited for your event, which can make all the difference. However, the Center also has its share of less ideal seating arrangements, making it crucial to know where to spend your money for the best vantage point.
In this article, we'll be discussing the highly recommended seating choices, as well as those that might be best to avoid. We will also touch on the different event setups that can impact the seating layout, from end-stage to general admission zones. Taking into account views, proximity to the stage, and comfort, we aim to provide suggestions that will enhance your time at the American Airlines Center. Stay tuned to discover the top picks and worst seats for various events, ensuring that you have the perfect spot to enjoy your experience.
Best Seats at American Airlines Center
Lower Level Sideline
When it comes to watching a game or concert at the American Airlines Center, the lower level sideline sections provide an excellent viewing experience. These sections (101-103, and 118-120) are closest to the action, offering a clear view of the entire arena. A few key points about these seats include:
Close proximity to the players or performers
Ideal for catching the excitement of the game or concert
Good sightlines of the entire court or stage
While these seats might come with a higher price tag, they are worth considering for an unforgettable live event experience.
Platinum Level Center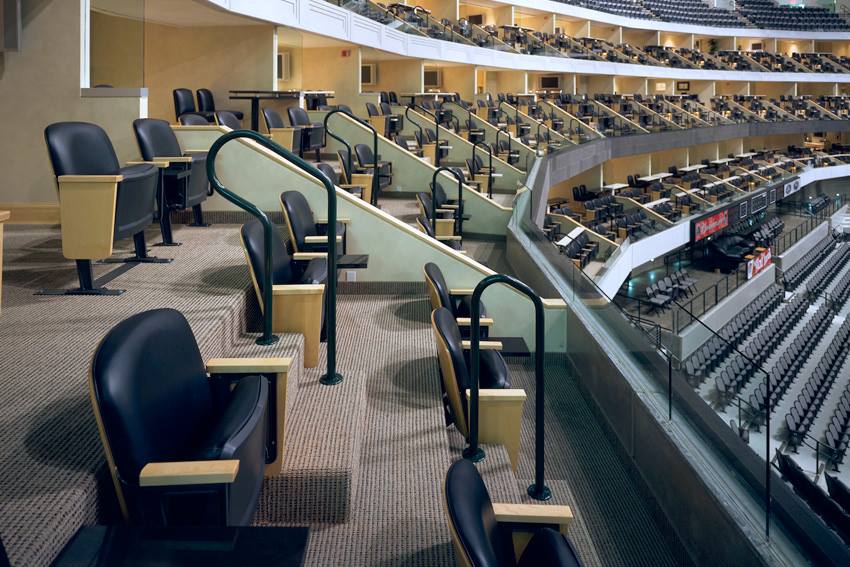 Another great option for seating at the American Airlines Center is the Platinum Level Center (sections 208-217). These seats are located in the middle level of the venue and provide a wonderful balance of unobstructed views and affordable pricing. A few perks of choosing Platinum Level Center seats:
Elevated view of the court or stage
Comfortable seating with more legroom
Access to exclusive club areas and amenities
For fans who want a premium experience without breaking the bank, the Platinum Level Center sections are a fantastic choice.
Upper Concourse Center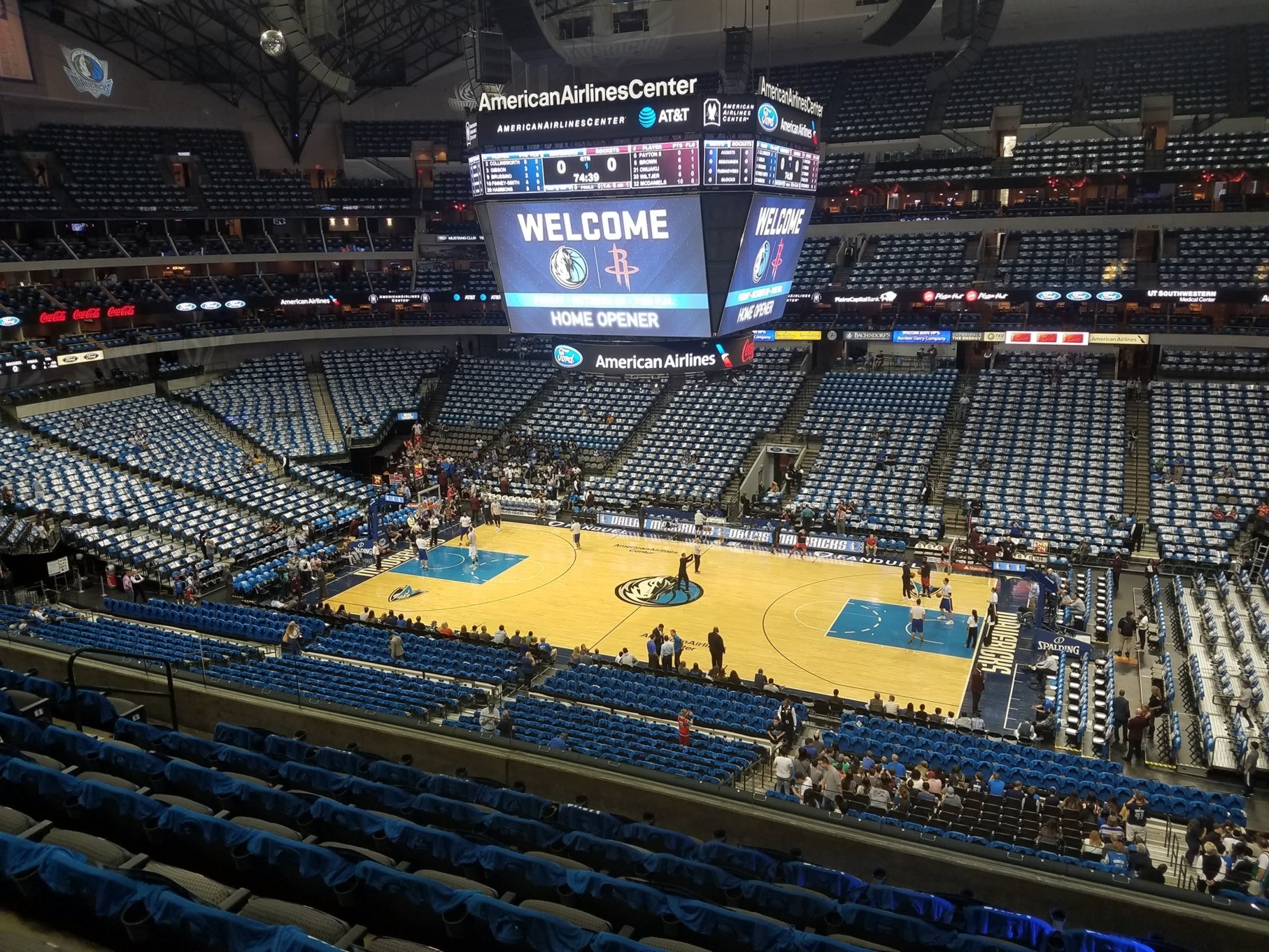 Lastly, seats in the Upper Concourse Center (sections 314-317) provide a budget-friendly option without sacrificing the overall viewing experience. While situated in the highest level of the American Airlines Center, these seats still offer a decent view of the action. Advantages of selecting Upper Concourse Center seats:
Affordable ticket pricing
Clear sightlines to the court or stage
Central location allows for a panoramic view of the entire arena
While not as close as lower level sideline or Platinum Level Center seats, the Upper Concourse Center sections still provide an enjoyable experience for attendees who want a more budget-conscious option.
Worst Seats at American Airlines Center
Behind the Stage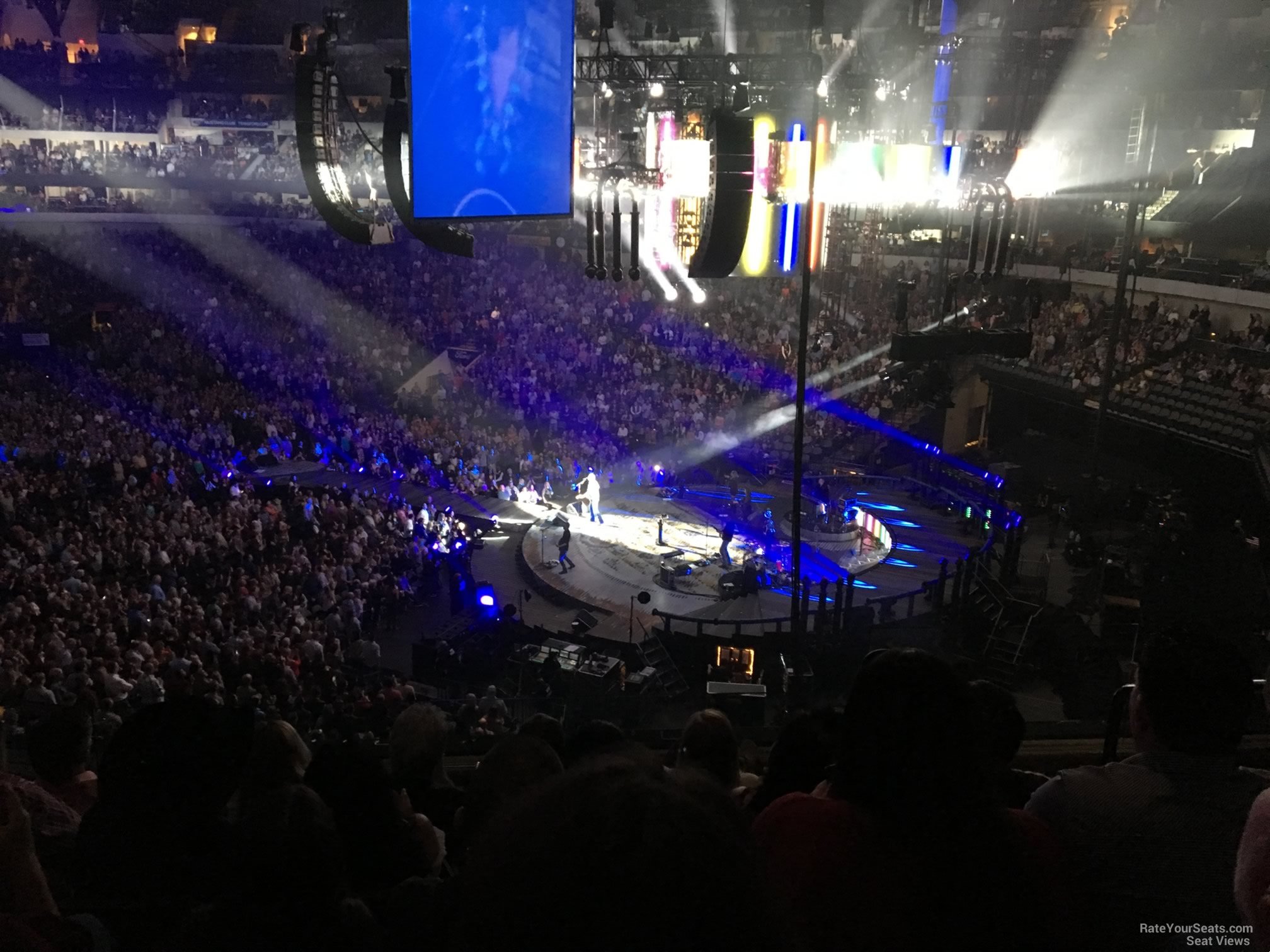 Seats located behind the stage at American Airlines Center may offer a limited view of the performance. While some artists utilize screens or projections to enhance the experience for fans seated there, not all performers will do so. Additionally, the sound quality may be affected in these sections, as the stage is designed to project sound towards the front of the venue. If possible, it's best to avoid these seats for an optimal experience.
Upper Concourse Deep Corners
The Upper Concourse Deep Corners sections at the American Airlines Center may also be less than ideal. These areas include sections that are far from the stage or court and are located at very steep angles. As such, the view in these seats can be obstructed and distant. Here is a brief overview of some unfavorable sections to keep in mind:
Section 331: Both the distance and angle may limit your view of the stage or game.
Section 324: The steep angle in this section can make the performer or game action appear smaller.
To improve your experience at American Airlines Center, consider researching seating charts and reviews before purchasing tickets. This can assist you in choosing the best seats for your event and avoiding any disappointments with restricted views or unfavorable locations.
Factors to Consider When Choosing Seats
Budget Constraints
When selecting seats at the American Airlines Center, budget is an important factor to consider. The price of seats can vary according to their location, with those closer to the stage or court being more expensive, and those further away being more affordable. If you're working within a tight budget, consider choosing seats in the upper level or towards the back of the lower level.
Viewing Preferences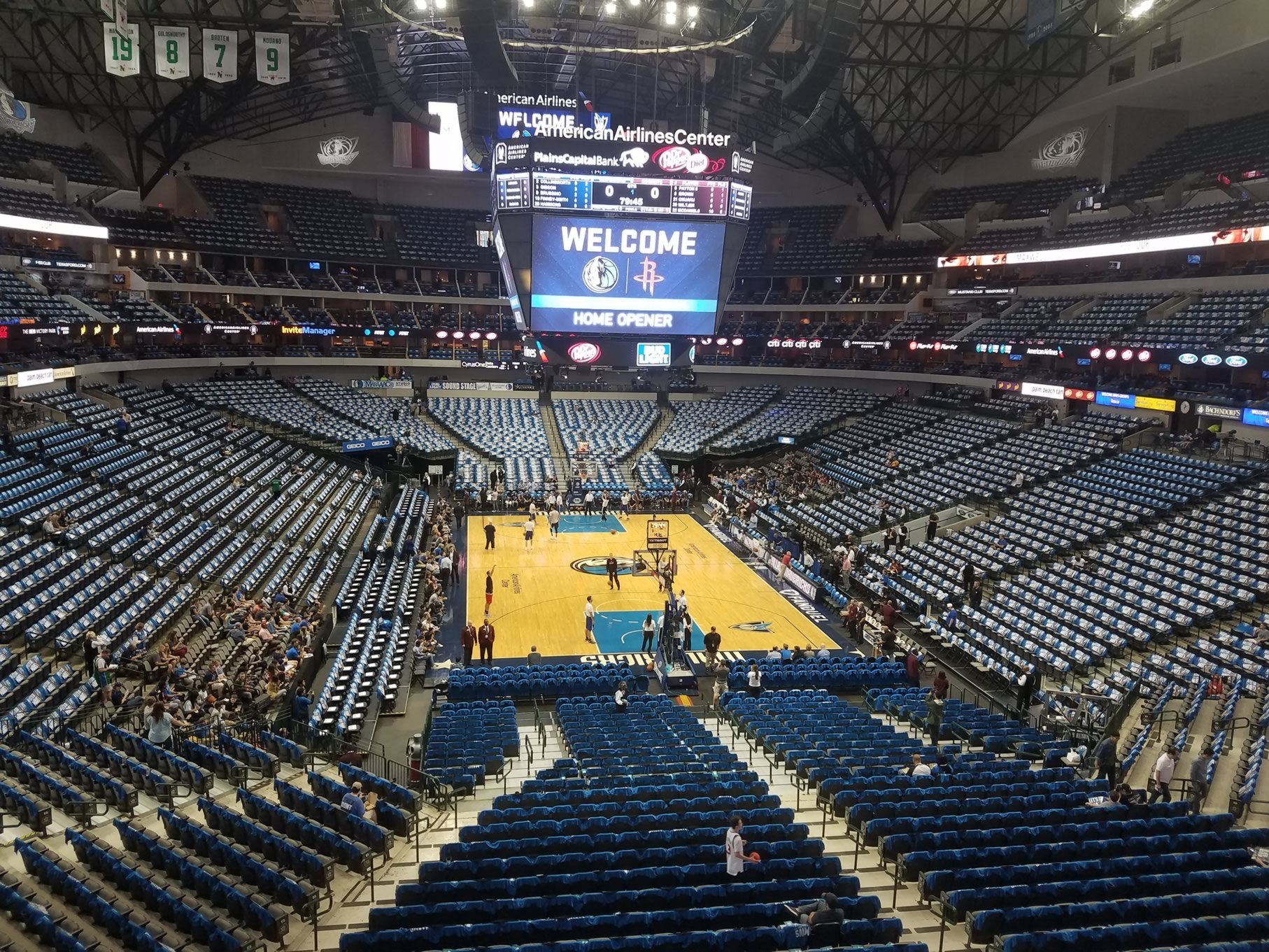 The viewing experience can differ significantly between different seat locations. Some people prefer to be up close, while others may enjoy a more panoramic view from a higher elevation. Consider the type of event you're attending and your personal preferences when choosing a seat. For example:
For concerts, seats closer to the stage offer an intimate experience, while those in the middle of the lower level or the front rows of the upper level provide a balance of proximity and a wider view.
For sports events, mid-court or mid-ice seats are often preferred, as they offer a clear view of the entire playing surface without having to turn your head too much. Corner seats can offer unique perspectives, but may also have limited views of certain parts of the action.
Comfort Level
Seats at the American Airlines Center can vary in terms of comfort and legroom. To ensure a more comfortable experience, consider the following aspects:
Main Cabin Extra seats offer extra legroom with 33-43.5 inches of pitch, compared to the 30-33 inches in standard economy seats.
Exit rows and bulkhead seats often provide additional legroom, making them a popular choice for taller individuals or those who value extra space. However, keep in mind that these seats may also have fixed or limited-recline seats.
Avoid middle seats in economy class if possible. They tend to be less comfortable due to limited space and no direct access to aisles or windows.
Consider these factors when choosing your seat at the American Airlines Center, as they can all contribute to a more enjoyable experience for both your viewing and your personal comfort.
Expert Recommendations for Various Events
Concerts
When attending a concert at the American Airlines Center, the seating layout usually includes an end-stage setup with the stage located near sections 101, 102, and 103. For the best experience, consider getting floor seats in sections 10-12 as they keep you close to the action. The best views can be found in Floor Section 11, thanks to its head-on view of the stage. For budget-friendly options without compromising the view, look for seats in the lower sections near the stage (source: American Airlines Center Floor Seats for Concerts).
Sports Games
For sports games, such as Dallas Stars and Dallas Mavericks games, the American Airlines Center offers great views from almost every section. However, some areas might not provide the best experience. For example, seats in Section 106 have been reported as not ideal (source: Seat view review from American Airlines Center). In contrast, fan-favorite sections for basketball and hockey games include lower bowl sections 105-107 and 115-117, which are near mid-court or center ice. For a more economical option, consider sections in the 300s level but near the center of the arena.
Family Shows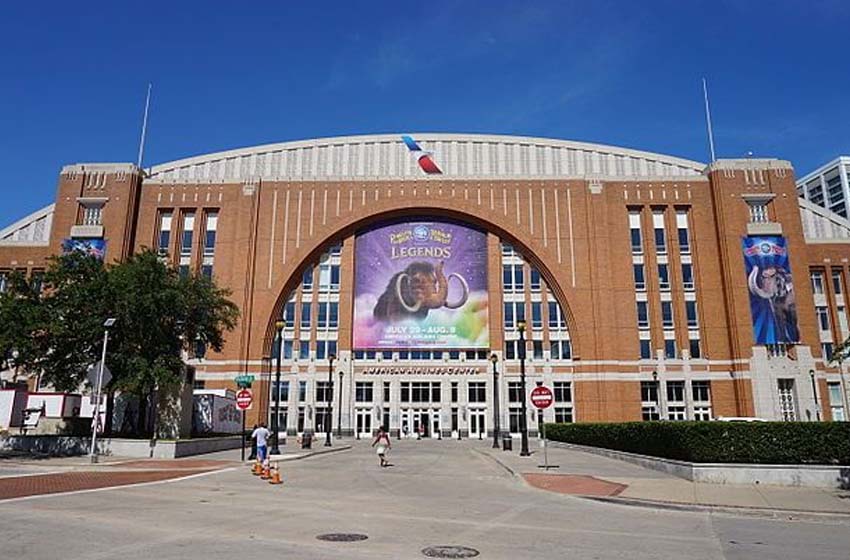 Family shows at the American Airlines Center can have varying seating configurations, depending on the event. In general, sections with a clear head-on view of the stage are ideal for keeping the entire family engaged. For events like Disney on Ice, consider lower bowl sections, such as 108-110 and 118-120, as they provide both good views and easy access to restrooms and concessions. For shows with general admission floor seating, arriving early to secure a spot near the stage is a wise option. Remember to consider the comfort of young children when choosing seats, as they might have difficulty seeing over adults in some seating areas.