T-Mobile Park, home to the Seattle Mariners, is a popular destination for baseball fans and event-goers alike. This quick guide aims to help you navigate the various transportation options available for getting to the stadium, ensuring a smooth and enjoyable experience. Located in downtown Seattle, there are multiple ways to reach T-Mobile Park, be it by public transportation, driving, or alternative modes of transit.
Public transportation is a convenient and eco-friendly choice, with the Link light rail system offering easy access to the stadium via the Stadium and International District/Chinatown stations. If you prefer driving, there are several parking options nearby, including the Union Station Garage and the Mariners Garage, which is connected to the stadium via a sky bridge. Other choices include rideshare services like Uber or Lyft or opting for a scenic walk if you are staying nearby.
Key Takeaways
Public transportation, such as Link light rail, offers a convenient and eco-friendly way to reach T-Mobile Park
There are multiple nearby parking options for those who prefer driving to the stadium
Consider alternative modes of transportation like rideshare services or walking to enhance your experience
Public Transportation Options
Light Rail
Taking the Link Light Rail is often your best option for getting to T-Mobile Park. The stadium station is specifically designed to serve both the park and Centurylink Field. To avoid any confusion, you can use the Sound Transit trip planner to plan your route to the home of the Seattle Mariners. Once you arrive at the stadium station, you'll need to cross a winding overpass to reach the entrance to T-Mobile Park.
Bus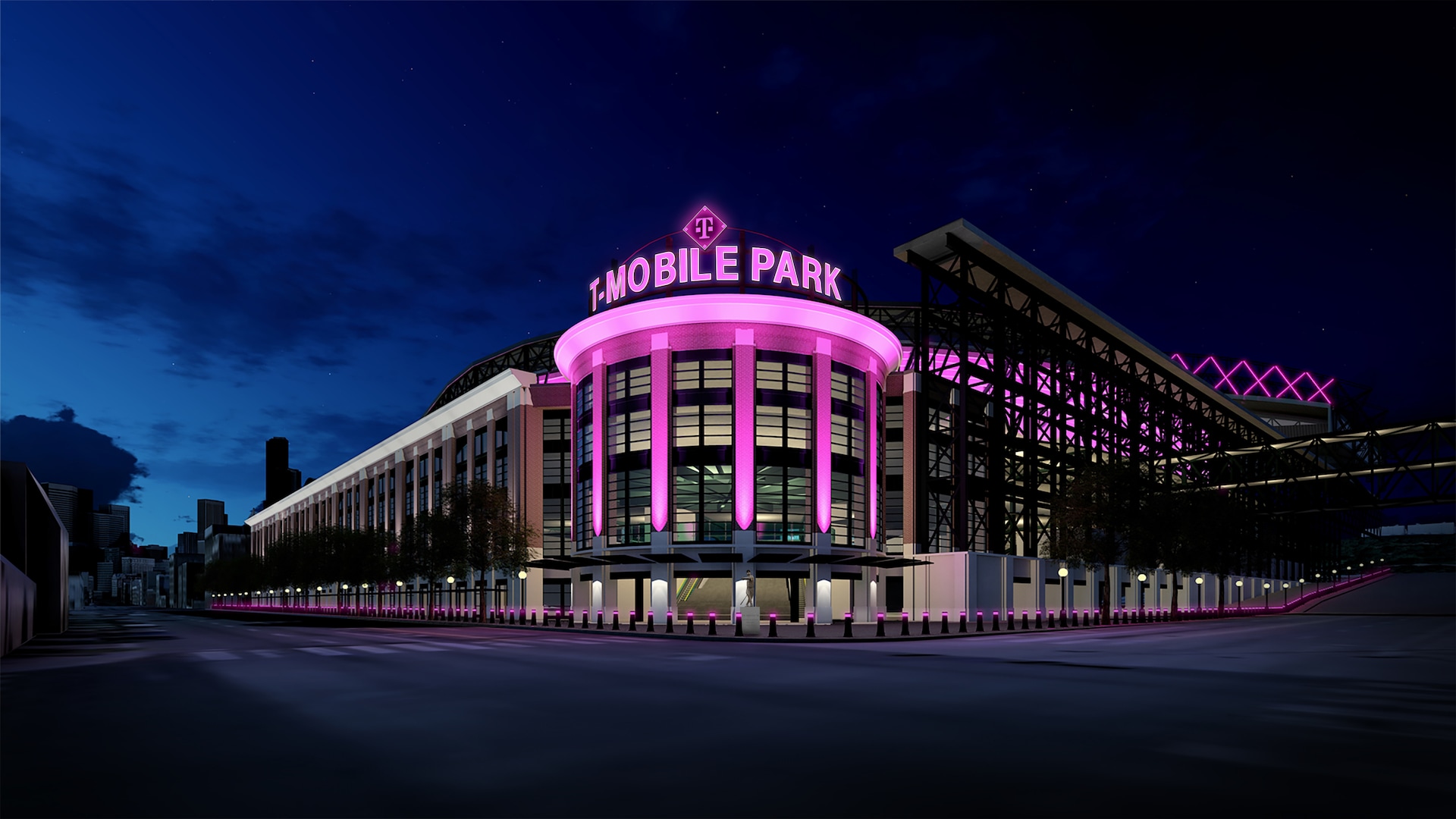 Another convenient way to get to T-Mobile Park is by bus. Numerous bus routes service the area, and you can use Moovit to find step-by-step directions with route maps, arrival times, and updated schedules. Some examples of bus travel times to T-Mobile Park from various locations in Seattle are:
From Metro Bus Stop #25243: 49 minutes
From Green Lake Park: 51 minutes
From Watertown Hotel: 60 minutes
From Microsoft Connector Stop Greenwood & 73rd: 59 minutes
Remember, by utilizing public transportation such as the Link Light Rail and buses, you will save both time finding parking and money spent on parking fees.
Driving and Parking
Driving Directions
T-Mobile Park, home to the Seattle Mariners, is accessible via Interstate 5 (I-5), State Route 99 (SR 99), and First Avenue. Plan your route ahead of time to ensure a smooth and stress-free trip to the stadium. For more detailed driving directions, consider using a GPS or online map service.
Parking Options
There are various parking options available when attending a game at T-Mobile Park. The Safeco Field Garage, located at 301-337 Edgar Martinez Dr S, is right next to the ballpark and offers a convenient parking solution. The price range for parking at the Safeco Field Garage is between $20 and $60. You can pre-purchase your parking spot online through their website.
For fans looking to save some money, consider parking further away and walking 10-15 minutes to the stadium. Be vigilant about parking restrictions as many businesses do not allow game-day parking in their lots, even if they are closed. Ensure you check the signs to avoid getting a ticket or having your car towed.
If you are driving an electric vehicle (EV), T-Mobile Park has a few EV charging spaces available outside the Mariners Garage on the west side of the building. Please note that these spaces may be limited in number and availability.
Alternative Modes of Transportation
Biking
Seattle is a bike-friendly city with numerous paths for cyclists to enjoy. The waterfront path provides a scenic and flat route to T-Mobile Park, making it an enjoyable option for bicycling fans. The park offers secured parking for over 150 bicycles in the Mariners Garage, making it convenient for those who choose this alternative mode of transportation.
Walking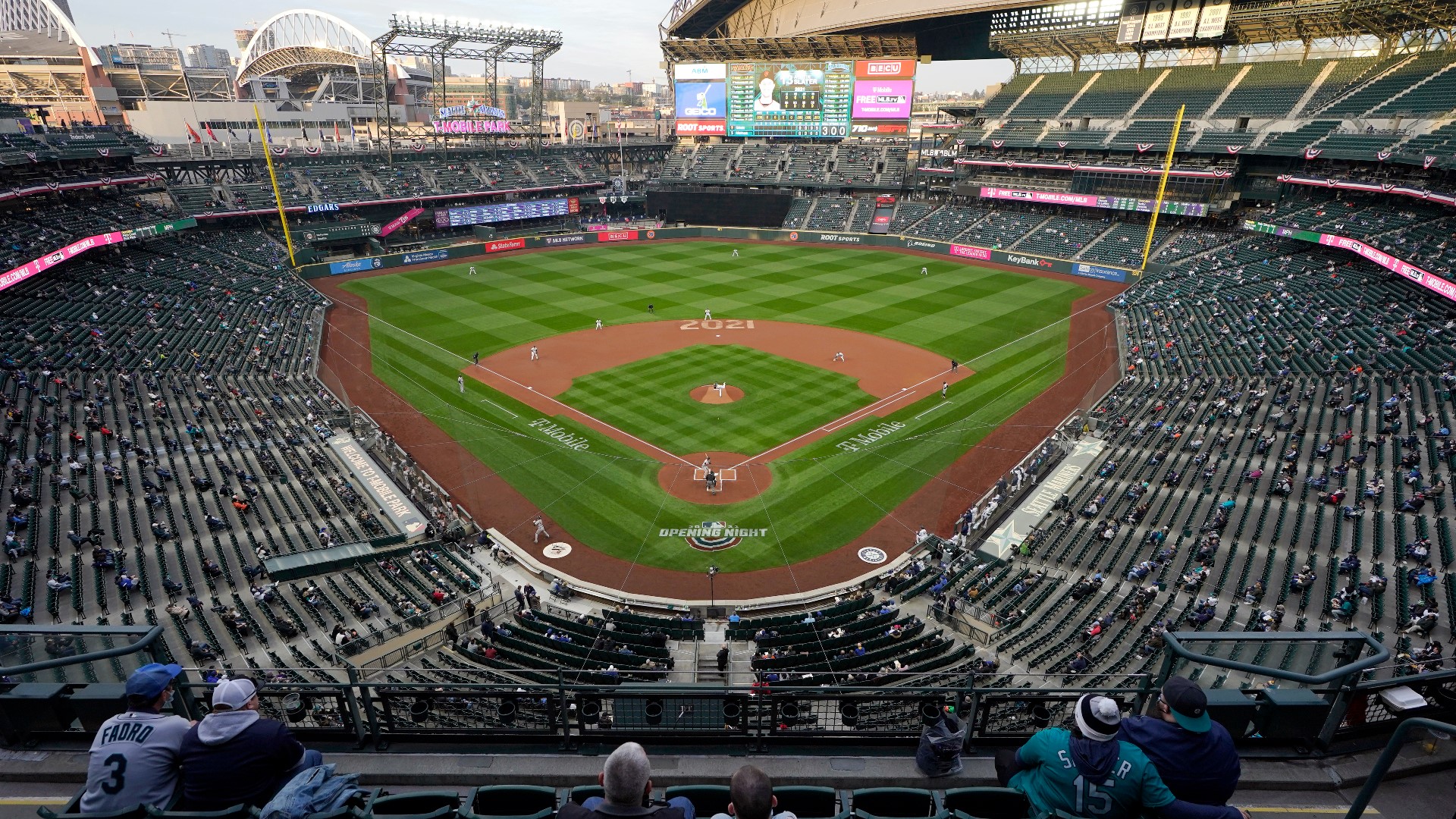 For fans who prefer to travel on foot, T-Mobile Park can be easily accessed via a short walk from multiple transportation hubs. The Stadium and International District/Chinatown light rail stations are both within walking distance of the ballpark. Additionally, the King Street Station, which services the Sounder train and other transit services, is also a brief stroll away. Seattle's pedestrian-friendly streets make a walking journey to the ballpark both simple and enjoyable.
Ridesharing
If you prefer a more direct route to T-Mobile Park, ridesharing services such as Uber or Lyft offer a convenient and affordable alternative to traditional public transportation. Simply request a ride from your current location and input the ballpark as your destination. This method of transportation can be particularly helpful for those attending a game with a group of friends or who would like to avoid navigating public transportation.
Accessibility
T-Mobile Park, home of the Seattle Mariners, offers various options for guests with disabilities to ensure a comfortable and enjoyable experience. Accessible parking is available in the Mariners Parking Garage and at numerous surrounding locations near the ballpark. The Mariners Parking Garage can accommodate vehicles with a height of 7′ or less. Parking spaces at the Mariners Garage for guests with disabilities are available on a limited day-of-game basis.
For those who prefer public transportation, Link Light Rail is an affordable and easy-to-use option for getting to T-Mobile Park. The light rail travels between Northgate Station and Angle Lake Station, making 17 stops along the way, including the Stadium and International District/Chinatown stations. Both of these stations are just a short walk from the ballpark, making it a convenient choice for accessibility.
In addition to parking and public transportation options, T-Mobile Park also has designated disabled drop-off and pick-up points to assist guests with mobility limitations. These designated areas provide a more convenient way for guests with disabilities to arrive at and depart from the ballpark.
Within T-Mobile Park, the Mariners have taken measures to ensure that the venue is accessible and accommodating for all guests. There are elevators located throughout the stadium to provide easy access to different levels within the ballpark. Furthermore, T-Mobile Park features guest service centers at SEC 128, 329, and The 'Pen. These centers are staffed by knowledgeable team members who can provide assistance and information regarding accessibility and other topics not included in this guide.
T-Mobile Park strives to create a welcoming and accessible environment for all guests, ensuring a positive experience at the ballpark. By offering a range of options for accessible parking, public transportation, and in-stadium amenities, guests with disabilities can confidently enjoy their visit to the stadium.
Helpful Tips Before You Go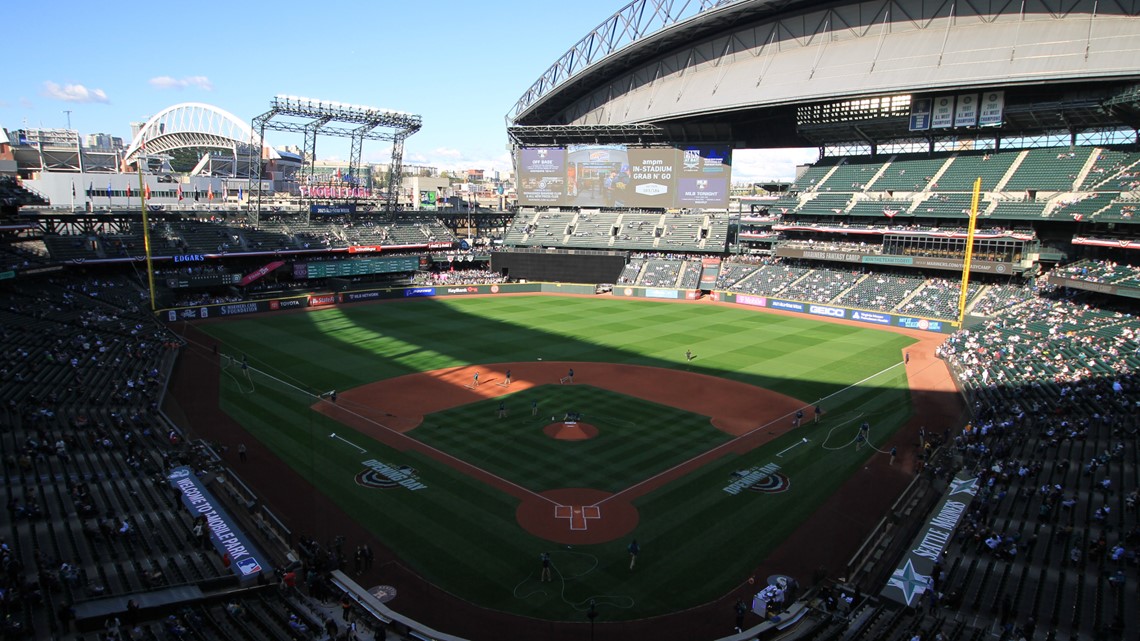 Before heading to T-Mobile Park to catch a Seattle Mariners game, consider these helpful tips to make your visit smooth and enjoyable.
Arrival time: T-Mobile Park gates open 90 minutes before the first pitch, while the T-Mobile 'Pen gate, located next to the Mariners bullpen in centerfield, opens two hours before the first pitch. Arriving early ensures you have enough time to find your seat, grab concessions, and settle in before the game starts.

Transportation: If you want to avoid the hassle of parking, consider using a rideshare service like Uber. If you are staying nearby, walking to the stadium is another convenient option. There are also ample options for public transportation, including buses and light rail, to help you get to the park.

Parking: If you prefer to drive, remember to reserve a parking spot in advance to find a convenient and cost-effective spot near the stadium. You can find parking information and reserve a spot using the MLB Ballpark app or other parking reservation websites.

Bag and Entry Policy: Be aware of T-Mobile Park's updated bag and entry policy, which restricts the size and types of bags allowed inside the stadium. Fans are encouraged to bring smaller, soft-sided bags that meet the size requirements. You can find the complete bag policy on the Seattle Mariners website.

Food and drinks: You can save money by bringing your own food and non-alcoholic beverages in a soft-sided cooler. Keep in mind that all items must comply with ballpark policies. Check the Seattle Mariners website for a full list of permitted and prohibited items.
By keeping these tips in mind, you'll be well-prepared for your visit to T-Mobile Park. Enjoy the game and go Mariners!