Seattle, a vibrant city known for its rich cultural scene and stunning natural surroundings, is also home to impressive stadiums and arenas that host a variety of sporting events and concerts. With venues ranging from the historic to the state-of-the-art, fans from all around gather to enjoy unforgettable experiences in these iconic city landmarks.
One notable example is the Climate Pledge Arena, formerly known as KeyArena, which is set to be the world's first net-zero certified arena. Located in the heart of Seattle's Uptown neighborhood at Seattle Center, it's home to the NHL's Seattle Kraken and the WNBA's Seattle Storm. The arena, slated to open in 2021, promises an intimate experience for sports and entertainment events while preserving the historic nature of the Seattle Center.
Husky Stadium, nestled in the University District, is another remarkable arena that showcases the city's character. It offers an exceptional atmosphere for football games, boasting a strong sense of Husky culture and fellowship. Meanwhile, the Seattle Center area also features Memorial Stadium, which mainly accommodates high school sporting events. With such a diverse selection of stadiums and arenas, Seattle residents and visitors alike can immerse themselves in the palpable excitement of live events.
History of Stadiums and Arenas in Seattle
Early Venues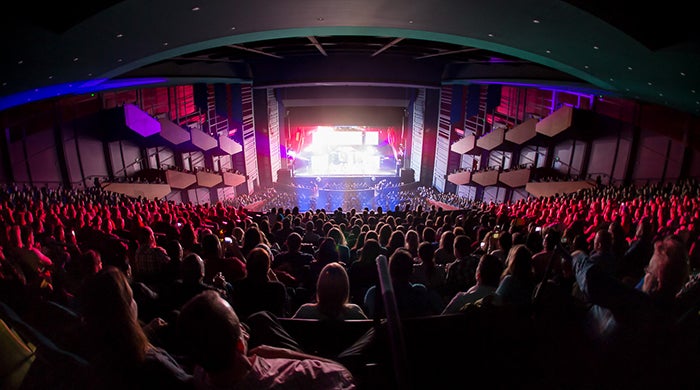 Seattle has a rich history when it comes to stadiums and arenas. The city's relationship with these venues began as early as 1892, with the Seattle Hustlers playing in the first known professional baseball park. Throughout the early 20th century, Seattle witnessed the construction of several iconic stadiums and arenas. Notable examples include the Memorial Stadium, an outdoor athletic stadium built in 1948 and located in the northeast corner of the Seattle Center grounds, used predominantly for American football, ultimate, and soccer.
Another important early venue is the original Civic Auditorium (now Marion Oliver McCaw Hall) and Civic Arena (now Seattle Opera at the Center), both constructed in 1927. Additionally, the National Guard Armory (now Seattle Center Armory) was completed in 1939.
Modern Developments
The Kingdome, or the King County Domed Stadium, was a significant development in Seattle's sports landscape, serving as the home of Mariners Baseball for 22 ½ seasons from 1977 through June 1999. The Kingdome was the American League's first domed stadium and hosted four professional franchises between 1978 and 1983: the Mariners (MLB), Seahawks (NFL), Sonics (NBA), and Sounders (NASL). The stadium was located at the current site of Lumen Field.
In recent decades, Seattle has seen the construction of a number of state-of-the-art stadiums and arenas. T-Mobile Park, which opened in 1999, is the current home of the Seattle Mariners and is one of three stadiums in the city to house a Major League Baseball franchise. Lumen Field, completed in 2002, is the home of the Seattle Seahawks (NFL) and the Seattle Sounders FC (MLS). Climate Pledge Arena, formerly known as Key Arena before undergoing a significant renovation, reopened in 2021 as the home of Seattle's newest NHL franchise, the Seattle Kraken, and the WNBA's Seattle Storm.
Throughout its history, Seattle has seen a variety of stadiums and arenas come and go, reflecting the growth and evolution of the city's sports landscape.
Popular Seattle Stadiums and Arenas
Lumen Field
Located in the heart of the city, Lumen Field is a multi-purpose stadium that serves as the home field for the Seattle Seahawks (NFL) and the Seattle Sounders FC (MLS). This impressive stadium has a seating capacity of 69,000 and features a unique design, which helps amplify the noise generated by the fans creating an electrifying atmosphere during events.
T-Mobile Park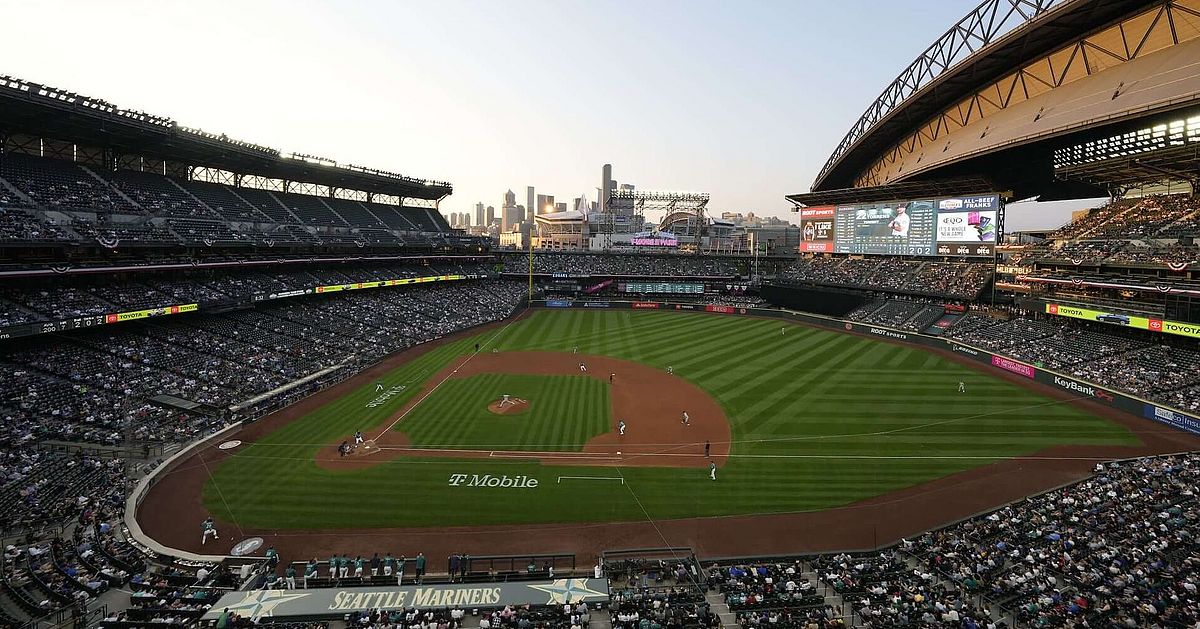 T-Mobile Park is a retractable roof baseball park situated in the SoDo neighborhood of Seattle. The stadium is home to the Seattle Mariners (MLB) and can accommodate up to 47,929 spectators. T-Mobile Park is well-loved for its picturesque surroundings and concession options, making it a favorite spot for baseball fans.
Notable Features:

The iconic retractable roof protects fans and players from Seattle's unpredictable weather
One of the largest HD video displays in MLB
Climate Pledge Arena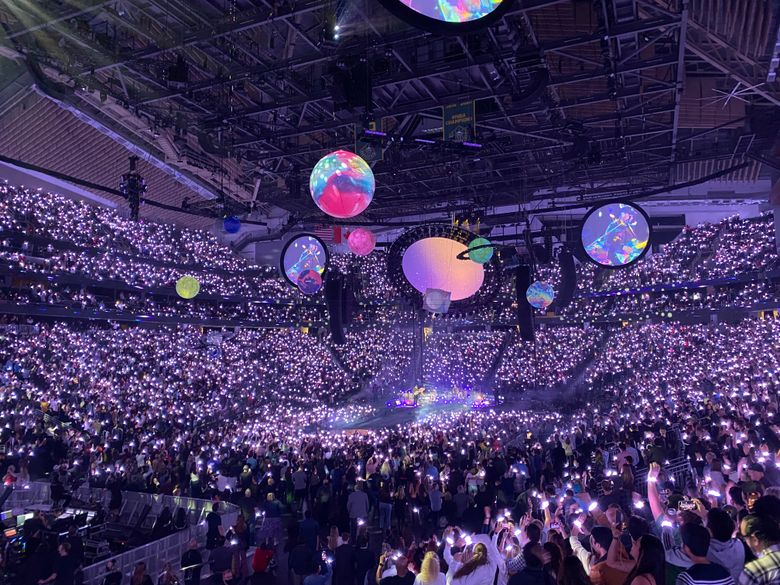 The Climate Pledge Arena is a newly-renovated, state-of-the-art multi-purpose facility located at the Seattle Center. This innovative arena has a seating capacity of approximately 17,000 and hosts various events, including concerts, ice hockey, and basketball games. The arena is home to the Seattle Kraken (NHL) and the Seattle Storm (WNBA).
| Key Features | Description |
| --- | --- |
| Sustainability | The arena is designed with sustainability in mind, utilizing a range of eco-friendly features, including rainwater collection systems and solar panels |
| Technology | Climate Pledge Arena is equipped with advanced technology systems, providing seamless connectivity and a unique fan experience |
These are just a few of the fantastic stadiums and arenas that make Seattle a thriving hub for sports and entertainment.
Design and Architecture
Sustainability Initiatives
One of the most notable examples of sustainable design in Seattle stadiums is the Climate Pledge Arena. The arena was designed by Populous, commissioned by the City of Seattle and the developer Oak View Group. The Climate Pledge Arena is focused on becoming the world's first net-zero carbon certified arena, showcasing cutting-edge environmentally friendly features. Some key sustainability aspects include:
Renewable energy: The facility is powered by 100% renewable energy sources.
Rainwater harvesting: Rainwater is collected and used for various purposes, including supplying water for the ice rink.
Energy-efficient lighting: LED lights are used throughout the building to reduce energy consumption.
Unique Features
Apart from the sustainability initiatives, there are several unique features related to the design and architecture of stadiums and arenas in Seattle. The Climate Pledge Arena, in particular, combines functionality and aesthetics by offering a modernist look. A few interesting features found within the Arena are:
Flexible spaces: Providing the ability to host various events, the Arena supports basketball, concerts, conferences, expos, and hockey.
Large interior space: Covering an area of 740,000 square feet, the seven-level facility offers abundant space for various activities.
Premium amenities: Aiming to provide a great experience for visitors, the complex includes premium boxes, upgraded seating options, and enhanced food and beverage services.
In conclusion, Seattle's stadiums and arenas, particularly the Climate Pledge Arena, demonstrate innovative approaches to sustainability and design while offering unique features to visitors and event organizers. The city is undoubtedly at the forefront of creating architectural landmarks and setting new standards for the future of sports and entertainment facilities.
Events and Entertainment
Sports Events
Seattle is home to some fantastic stadiums and arenas that regularly host a variety of sports events with an electrifying atmosphere. Husky Stadium is a popular venue for college football, with the University of Washington's football team playing their home games there.
Lumen Field is another major sports venue in Seattle, hosting the NFL's Seattle Seahawks and MLS's Seattle Sounders FC. The stadium is known for its deafening crowd noise and passionate fanbase, making it a thrilling experience for spectators.
Concerts
In addition to sports, Seattle's arenas also serve as great venues for concerts. Climate Pledge Arena has recently undergone renovations and has become one of the go-to spots for catching live music in the city.
Memorial Stadium and Lumen Field are other popular venues for concerts, since their large capacity can accommodate huge audiences. Notable artists and bands often choose these famous venues for tour stops in Seattle, offering a memorable live music experience.
Shows
Seattle's arenas don't just host sports events and concerts, there are also plenty of other shows and events to cater to a wide range of interests. Lumen Field hosts a variety of events, such as tradeshows, exhibitions, and family-friendly entertainment. To get more information on their event calendars, visit the respective arena's websites for upcoming events and shows.
To sum it up, Seattle is a vibrant city for events and entertainment, with its stadiums and arenas offering spectacular space for sports, concerts, and a variety of other shows.
Transportation and Access
The transportation and access to stadiums and arenas in Seattle is diverse and convenient, with various public transit and parking options available. In this section, we'll discuss Public Transit and Parking Options for an enjoyable experience attending events at these venues.
Public Transit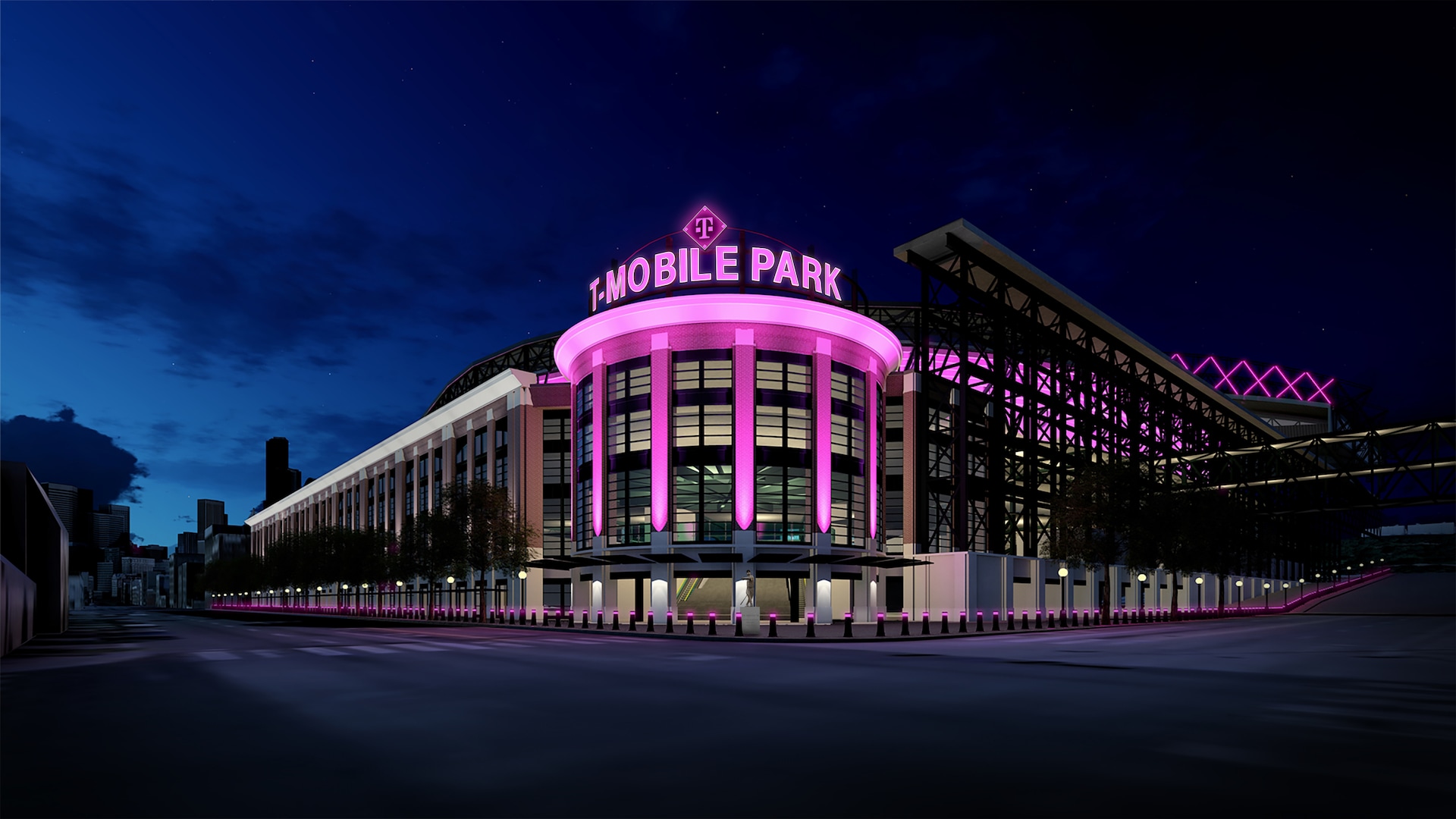 Seattle offers a wide range of public transit options, including buses, light rail, and ferries. Some of the most popular transit options to the stadiums and arenas are:
Link Light Rail: Serving numerous locations in and around Seattle, the Link Light Rail provides a fast and efficient way to reach T-Mobile Park, Climate Pledge Arena, and other venues.
Buses: Seattle has an extensive bus network, with many routes stopping near stadiums and arenas. Check King County Metro's Trip Planner to find the most convenient bus route for your event.
Public transit can be an affordable and eco-friendly way to travel to events, and it also helps reduce traffic congestion in the city.
Parking Options
For those who prefer driving to stadiums and arenas in Seattle, there are parking options available near the venues, such as:
T-Mobile Park: Multiple parking lots and garages are available near T-Mobile Park, with prices varying depending on the event and proximity to the stadium. Visit the Mariners Parking page for details on specific event parking.
Climate Pledge Arena: Several parking garages are located within walking distance of the arena. It's recommended to reserve parking in advance to ensure a space is available when attending events.
While parking can be convenient, it's essential to be aware of traffic management plans during events, ensuring a smoother experience on arrival and departure.