Rogers Arena, located in Vancouver, is a highly sought-after venue for concerts, sports, and other events. With its versatile seating arrangements and modern facilities, the arena can accommodate a variety of presentations, offering a great experience for attendees. In this article, we will explore the best and worst seats at Rogers Arena, taking into account factors such as sightlines, sound quality, and ticket prices.
One of the key aspects when choosing seats at any venue is the view of the stage or event area. The most common seating layout at Rogers Arena for concerts includes an end-stage setup near sections 101, 102, and 103. Some concerts might have slight variations in the layout, which could include general admission seats, fan pits, and B-stages. Understanding these configurations is crucial in determining the best and worst seats at the arena.
However, the perfect location for each attendee may vary depending on personal preferences and budgets. Therefore, it is essential to consider factors such as sound quality, proximity to the stage, and ticket price when selecting the best seats. In the upcoming sections, we will outline the specific areas to avoid and recommend, so you can make an informed decision and enjoy an excellent experience at Rogers Arena.
Best Seats at Rogers Arena
Lower Bowl Center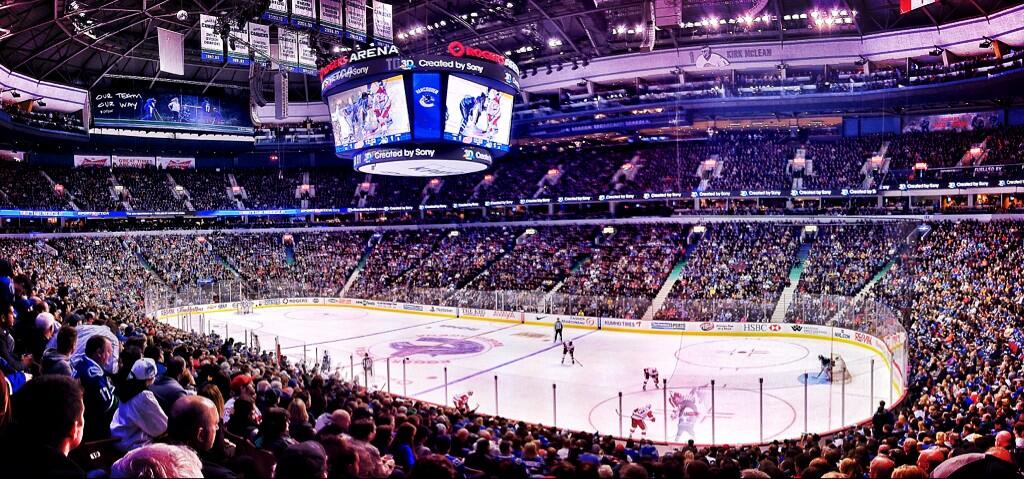 The Lower Bowl Center seats at Rogers Arena offer a fantastic overall view of the action during events. These seating sections are close to the stage or playing surface, giving viewers an incredible perspective on the performance.
Sections closest to the stage: 101, 102, and 103
Good balance of proximity and overall sound quality
Lower Bowl Corners
While not as centrally located as the Lower Bowl Center, the Lower Bowl Corners offer a unique viewing angle that can make for a more immersive experience. Fans can appreciate different visual aspects of the performance from these seats.
Sections like 104 (opposite side of the stage) offer a great experience
Good for close-up views of the stage while still allowing an overall perspective
Club Seats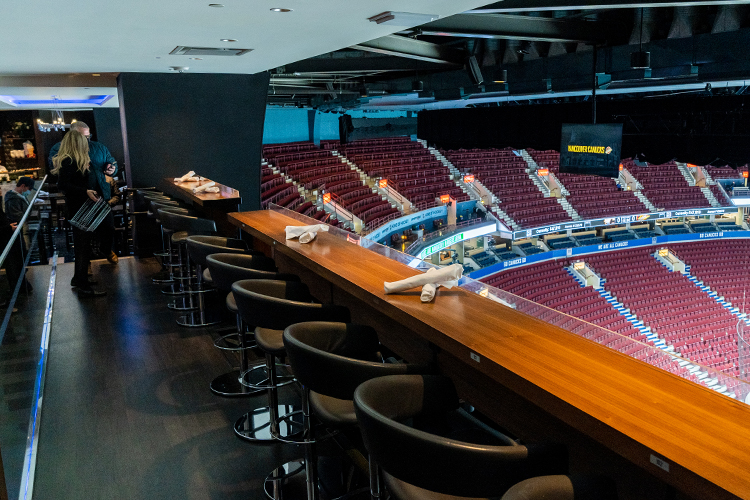 Rogers Arena features Club Seats that provide an elevated experience for concert-goers and sports fans alike. These seats come with additional amenities and special access to club areas, making for a more enjoyable experience.
Upgraded amenities and exclusive access to club-level facilities
Often better sightlines than the standard seating options
Higher price point, but worth it for the enhanced experience
Worst Seats at Rogers Arena
Upper Bowl Behind the Net
Sitting in the upper bowl section behind the net can be challenging for fans as it offers a limited view of the whole rink or stage area. Since the action is primarily happening on the opposite side, it may become difficult to follow what's happening.
Limited overall view
Hard to follow fast-paced events
Poor vantage point for concerts
Upper Bowl Corners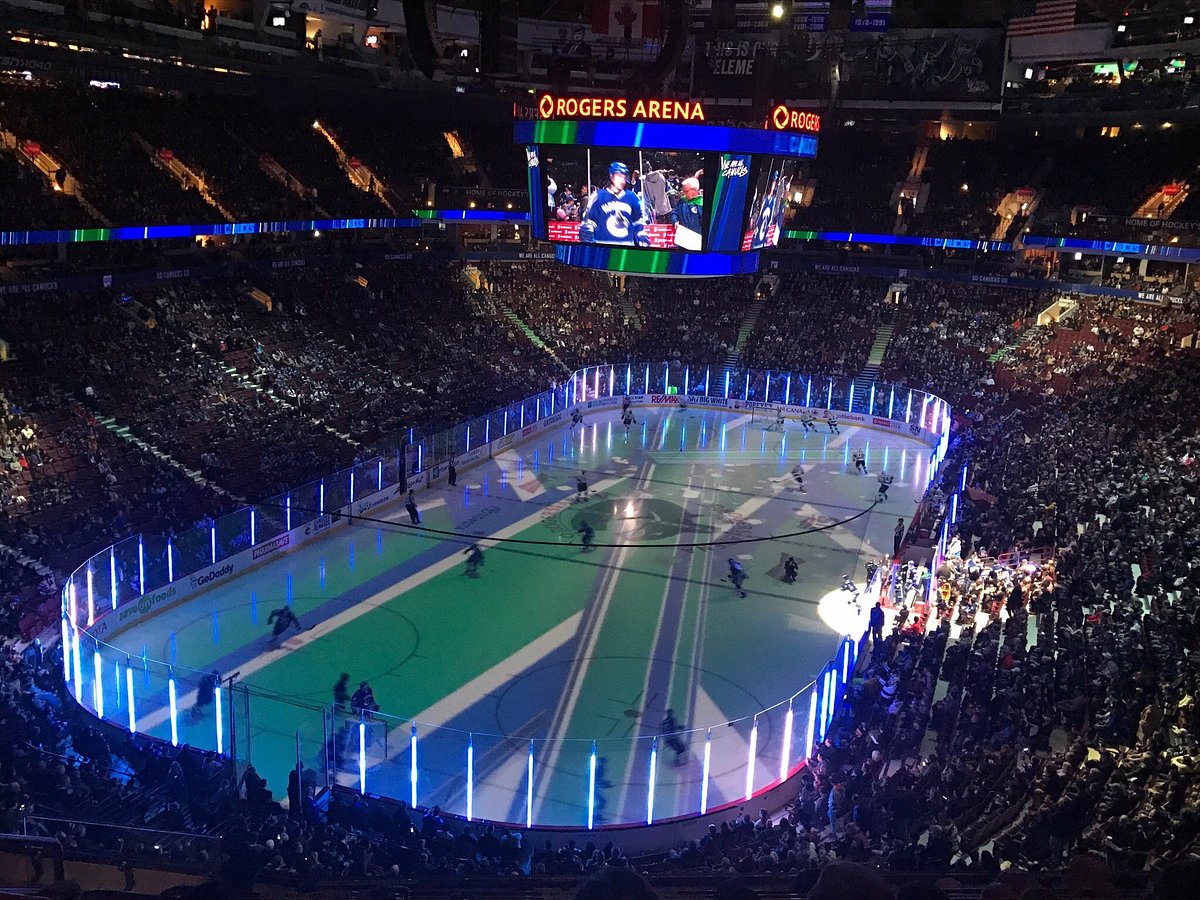 The corners of the upper bowl are also not the best option for seating. Due to their location, attendees may find it challenging to have a clear view of the main event. For concerts, the sound quality may also suffer in these sections.
Limited sightlines
Far from the main attraction
May have poorer sound quality
Obstructed View Seats
These seats are the ones that have obstruction of view due to the arena and stage setup. The obstruction could be caused by pillars, beams, or other infrastructure elements. Fans seated in these areas could miss out on significant portions of the event.
Partial or fully blocked view
Inconvenience due to the arena's layout
May lead to a less enjoyable experience
It is important to evaluate the specific event layout and understand the restrictions that come with each seating section before making a decision. By doing so, attendees can ensure they find a seat that allows them to fully enjoy the event.
Tips for Choosing Seats
Accessibility Options
When attending an event at Rogers Arena, consider the accessibility options to ensure a comfortable experience. If you need wheelchair accessible seating or have other mobility concerns, choose from designated areas like:
Seating sections located close to elevators
Spacious aisles for easy movement
If you require assisted listening devices, check with the arena ahead of time to ensure availability for your event.
Budget Considerations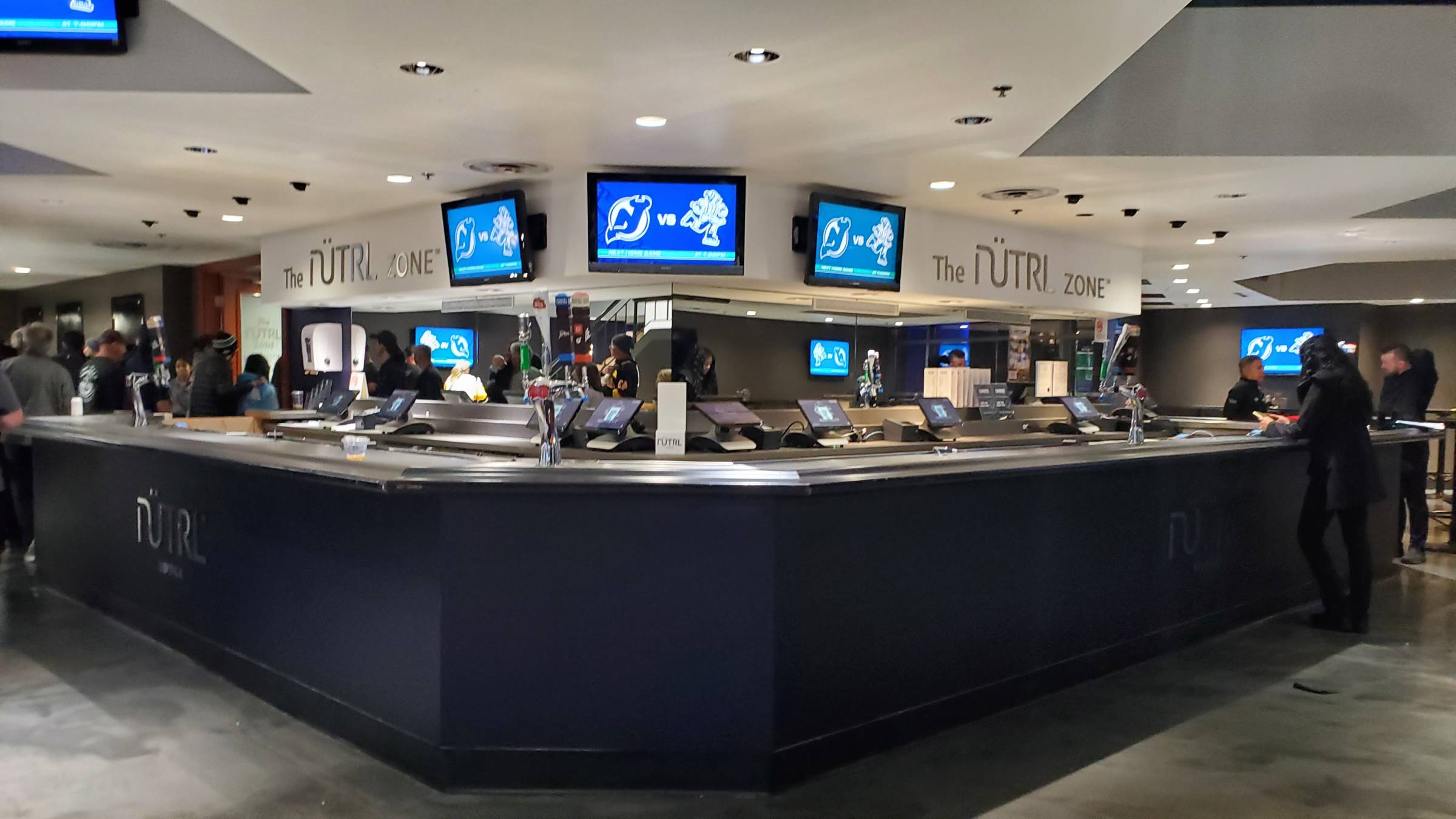 To enjoy an event at Rogers Arena while staying within your budget, consider the following seating options:
Upper bowl seats: These seats typically offer lower prices, although the view may be slightly further away from the action.
Seat view deals: Check ticketing websites for any promotional deals or last-minute ticket prices, which may help you score some savings.
Ensure that you compare multiple sections and ticket vendors to find the best deal for your budget.
Event Type
Your seat choice should also depend on the type of event you're attending, as a hockey game, concert, or other event may have varying seating layouts.
For concerts, end-stage setups with the stage close to sections 101, 102, and 103 are common. However, for some performances, there might be:
General Admission areas
Fan pits
B-stages
Keep in mind that floor seats are among the most sought-after, providing an up-close experience. For sporting events like hockey games, center-ice seats or lower bowl seats typically offer the best views.
In summary, when choosing seats at Rogers Arena, consider accessibility, budget, and event type to guide your decision.
Conclusion
In summary, the best seats at Rogers Arena for concerts are typically found in the lower bowl, close to the stage and at an appropriate angle for optimal viewing. Sections 101, 102, and 103 are close to the stage, offering a good view of the performers. On the other hand, floor seats, like those in the Floor sections, provide a unique experience but may vary in seating arrangements and views depending on the concert setup.
When considering more budget-friendly options, the first 15 rows of the end zone sections can provide a decent view of the performers. However, be mindful that the sound quality, particularly for vocals, might not be as clear as compared to seats closer to the stage.
Here's a brief recap of the seat recommendations:
Sections 101, 102, and 103: Close to the stage with a good view
Floor sections: Unique experience, but views may vary
First 15 rows of end zone sections: Budget-friendly with a decent view, but potentially affected sound quality
Remember, every concert setup might be different, so it's essential to thoroughly review the seating chart specific to the event you plan to attend. Lastly, everyone's preferences differ, so the best seat for one person might not be the same for another. Take your personal preferences into account and enjoy the experience!