Rogers Place, located in Edmonton, Alberta, is a state-of-the-art venue that hosts various sporting and entertainment events. It's the home of the Edmonton Oilers hockey team and also a popular spot for concerts and other performances. With its modern design and great acoustics, Rogers Place can offer an amazing experience, but finding the best seats to fully enjoy the event is crucial.
The seating options at Rogers Place are vast, ranging from luxurious club seats to affordable options for those on a budget. Knowing the best and worst seats can significantly enhance your overall experience. In this article, we will delve into the most desirable sections, offering great views, and those areas you may want to avoid for optimal enjoyment at Rogers Place.
Best Seats at Rogers Place
Lower Bowl Center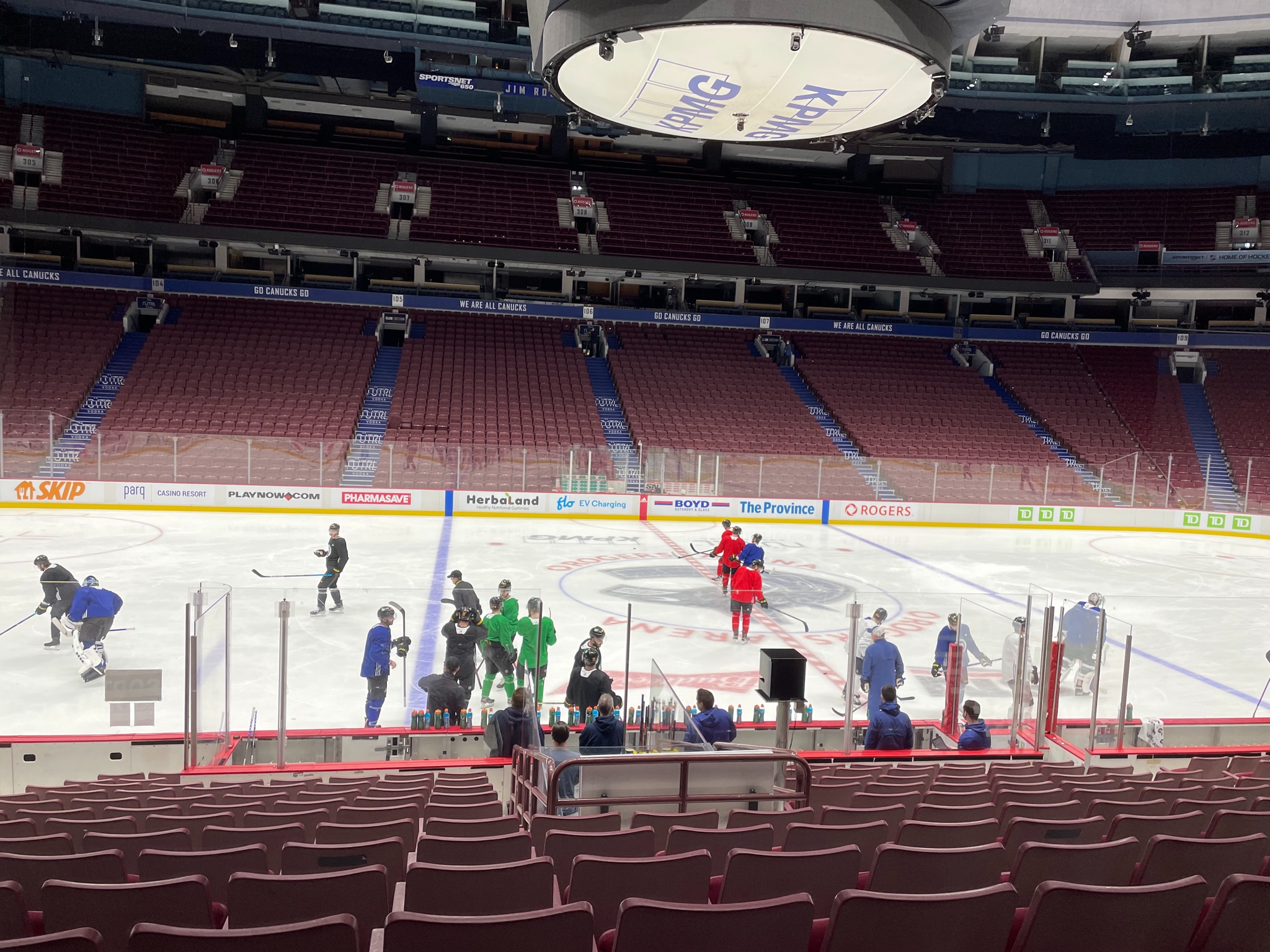 The lower bowl center sections offer some of the best seats in Rogers Place. These sections provide a close view of the action and an excellent perspective. Specifically, sections 102-104 and 118-120 are highly recommended for an ideal viewing experience. These seats are spacious, and their proximity to the ice or stage allows for an immersive experience during concerts or sports events.
Club Seats
Club seats at Rogers Place are another excellent choice for comfortable seating with premium views. The Sky Lounge and Sportsnet Club are two popular club areas in Rogers Place. These seats offer not only fantastic views of the event but also access to exclusive club amenities such as private restrooms, lounge areas, and upscale food and beverage options.
Executive Suites
If you're looking for luxury and privacy, Executive Suites at Rogers Place are the way to go. These suites provide exclusive amenities, such as in-suite catering, a personal attendant, and private restrooms. You'll also have access to comfortable seating with unobstructed views of the event. The Executive Suites are perfect for entertaining clients, celebrating special occasions, or simply enjoying a high-end experience at Rogers Place.
Worst Seats at Rogers Place
Upper Bowl Corner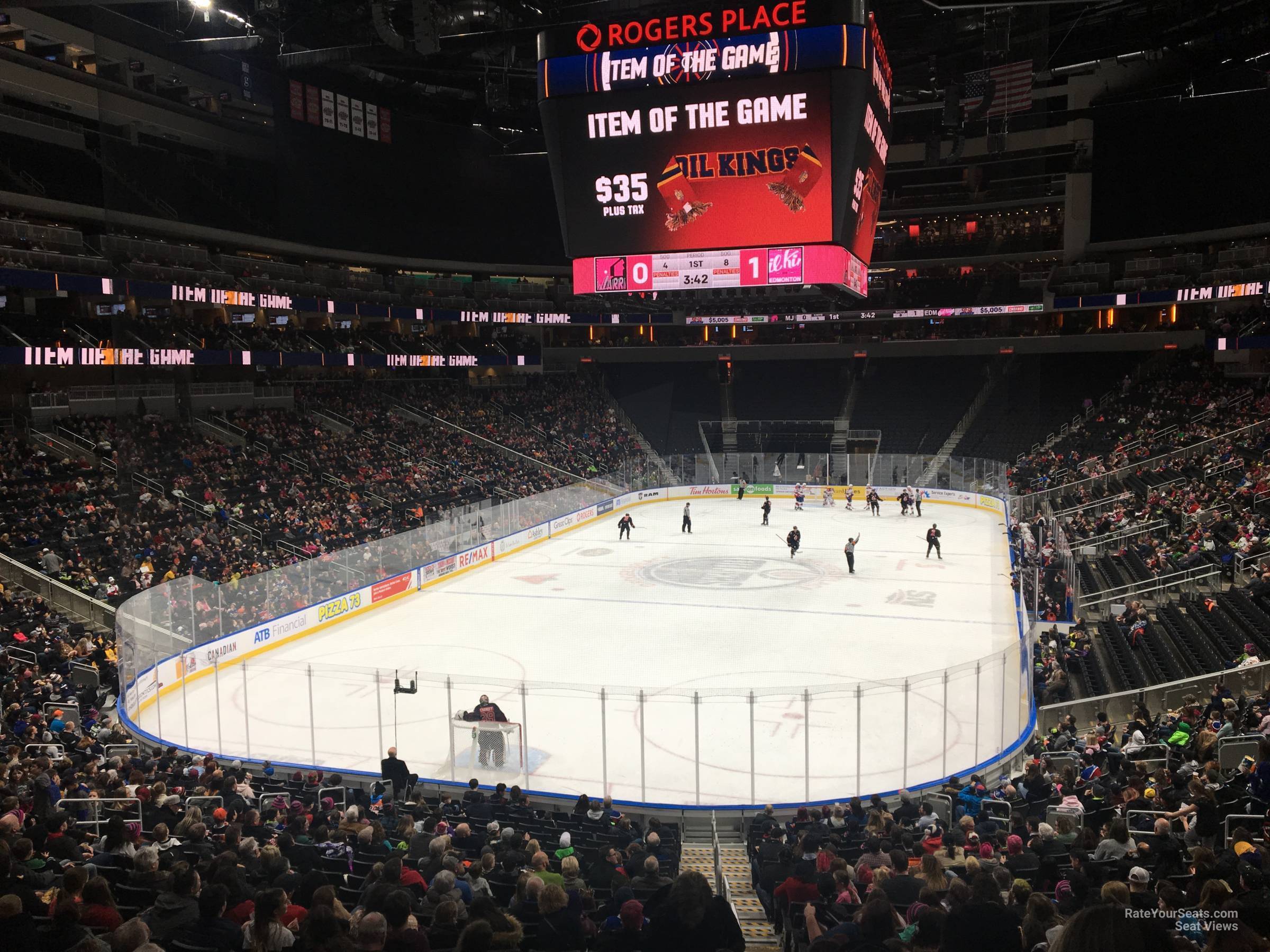 One area where you may want to avoid purchasing seats for a concert or event at Rogers Place is in the Upper Bowl corner sections, which are typically higher up and farther away from the central action. These sections tend to encompass 203-206, 212-215, and 228-231. Keep in mind that the view of the stage from these areas may be more limited, which can lead to a less enjoyable experience.
Upper Bowl End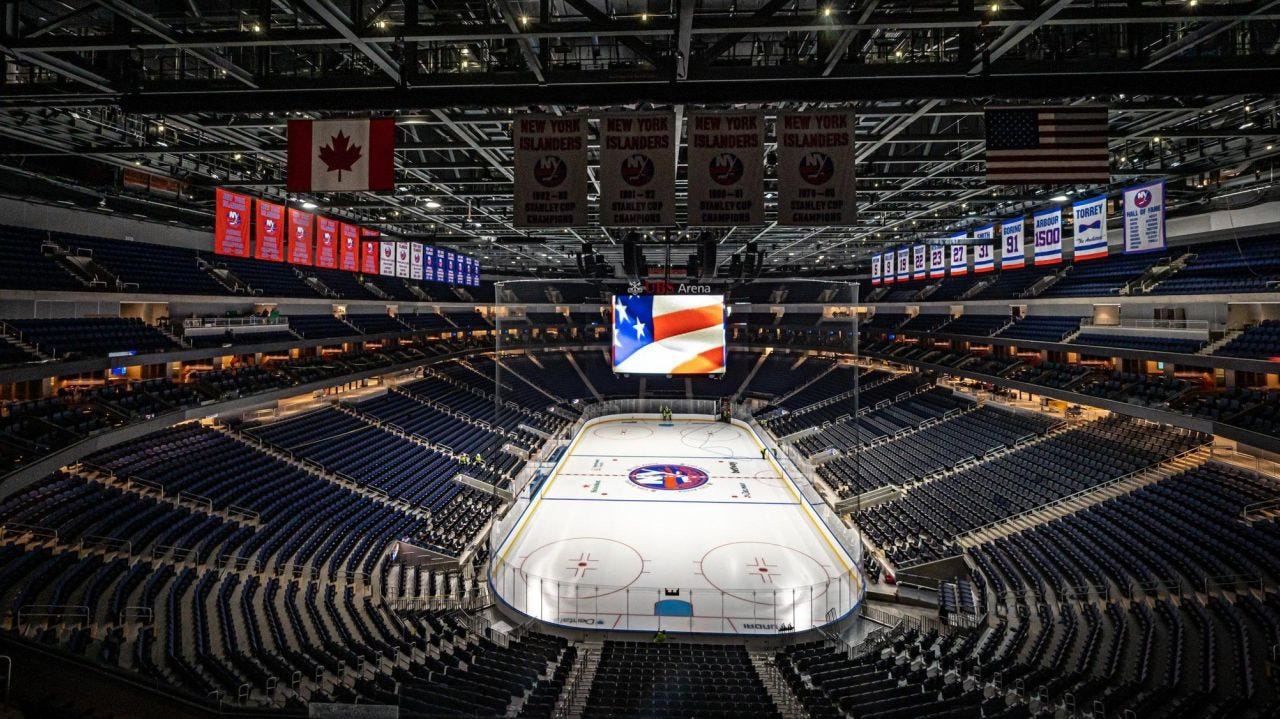 Similarly, the Upper Bowl end sections are often considered less-than-ideal locations to watch a concert or event at Rogers Place. Because these seats are located behind the stage, they often have limited or partial views. These sections typically include 216-227. If possible, it is best to avoid sitting in these areas so you can fully enjoy the performance or event.
Obstructed Views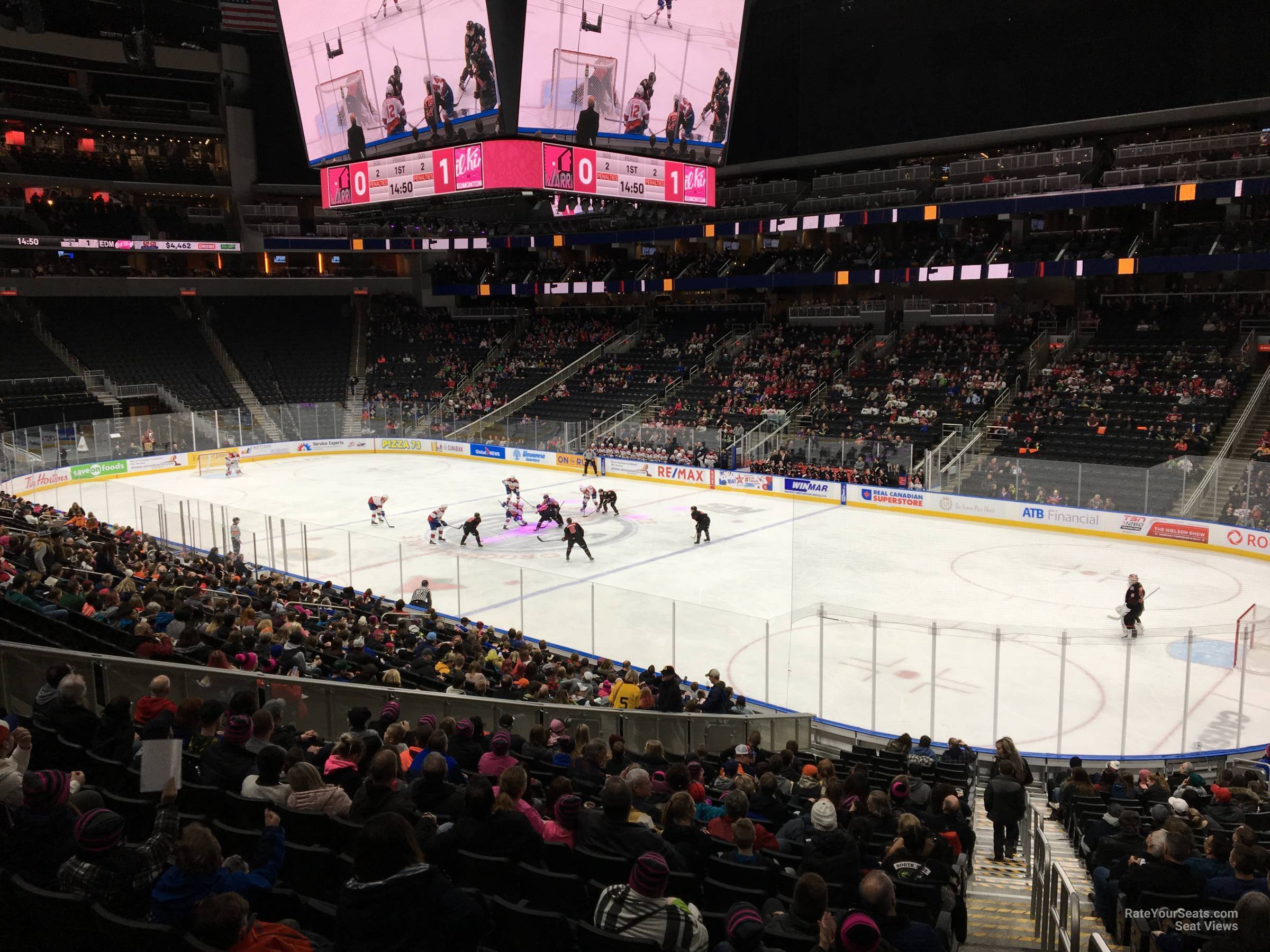 Finally, some seats at Rogers Place may have obstructed views as a result of glass barriers, poles, railings, or other structures within the arena. Although these obstructions might only impact a small portion of the view, they can still be a hindrance to fully enjoying the performance. Many row 1 seats have glass barriers in front of them, but their impact varies and in some cases is minimal. Make sure to pay attention to any seats marked with obstructed view warnings before purchasing tickets.
Additional Considerations
Accessibility Options
Rogers Place is committed to providing an inclusive experience for all its guests. They have implemented numerous accessibility features like:
Wheelchair accessible seating is available throughout the venue.
Assisted Listening Devices (ALD) for those with hearing impairments.
Service Animals are welcome at Rogers Place, but please notify staff ahead of time.
Keep these options in mind when selecting seats for an event to ensure a comfortable and enjoyable experience for everyone in your party.
Concessions
Rogers Place boasts an impressive variety of concessions, ensuring you have plenty of food and beverage options available during your visit. Some fan favorites include:
Local fare, showcasing Edmonton's diverse culinary scene.
Traditional stadium staples like hot dogs, popcorn, and nachos.
Various bars and restaurants throughout the venue.
When selecting your seats, consider your preference for proximity to these concessions as well as the balance of having a good view of the event.
Restroom Proximity
Access to restrooms is an important consideration when selecting your seats at Rogers Place. To optimize your experience:
Choose seats near the club area for quicker access to restrooms.
Sections L11 and 118-121 are known for having less traffic to restrooms.
Please note that certain seatings, like the loge section, come with servers visiting your table, which may reduce the need to venture far from your seat to find amenities.
In summary, consider accessibility options, concessions, and restroom proximity when choosing your ideal seating at Rogers Place. With the right seat selection, you'll enhance your overall experience and create lasting memories.
How to Choose the Right Seats
Budget Considerations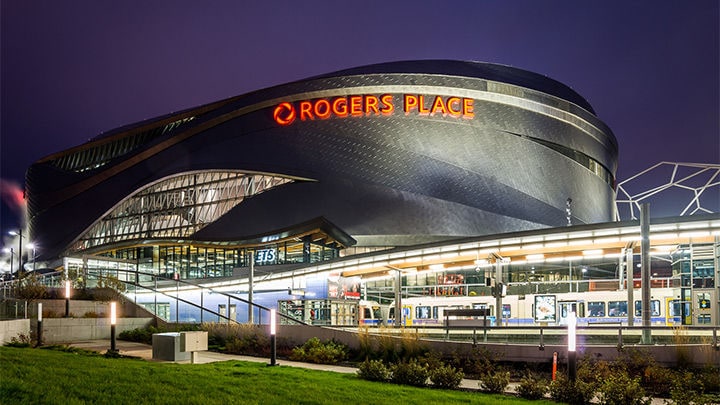 When selecting seats at Rogers Place, keep in mind your budget. Ticket prices can vary greatly based on the event, seat location, and availability. Typically, the most affordable seats are in the upper levels, while the closer to the action, the more expensive the tickets will be. When considering your budget, do a comparison of seating options within your price range to find the best possible value for your money.
Viewing Preferences
Your personal preferences for event viewing may influence which seats you choose at Rogers Place. Some fans prefer being closer to the stage for concerts, while others may prioritize having a clear view of the entire stage. In general, floor seats offer the closest proximity to the stage, though they may also have limited views of the entire stage. Alternatively, lower-level seats, such as those near sections 124, 126, and 127, may provide an enhanced view of the entire performance area.
Group Size
The size of your group attending an event at Rogers Place is another important factor to consider when selecting seats. Larger groups might have a harder time finding seats together, so it's best to start the ticket search early to find adjoining seat options. Smaller groups may have more flexibility in finding seats together and can consider a wider range of options.
When selecting your seats, make sure to check the specific seating chart for your event, as layouts can change depending on the type of event. By considering your budget, preferences, and group size, you'll be able to choose the right seats for an enjoyable experience at Rogers Place.