Scotiabank Saddledome is a well-known entertainment venue located in Calgary, Canada. Known for hosting a myriad of events, including concerts and sporting games, the arena accommodates up to 20,000 people. However, navigating the sprawling venue to find the best seats to enjoy those thrilling performances can sometimes be a challenge. This article aims to provide insights into the best and worst seats at Scotiabank Saddledome, giving you the ultimate guide for your next visit.
The seating layout of Scotiabank Saddledome varies depending on the type of event being hosted. For concerts, the most common seating arrangement places the stage near sections 102, 103, and 104. Factors like general admission seats, fan pits, and other slight modifications impact the overall seating configuration. To help simplify the selection process and ensure an unforgettable experience for everyone, this article will delve into detailed seat ratings, views, and ticket prices for various sections of the arena.
When planning your next concert or hockey game at Scotiabank Saddledome, the information provided in this guide will prove invaluable for selecting the best seats. With comparisons between sections, pertinent seat ratings, and pricing information, you'll have all the tools necessary to make your visit to this iconic venue a memorable one.
Overview of Scotiabank Saddledome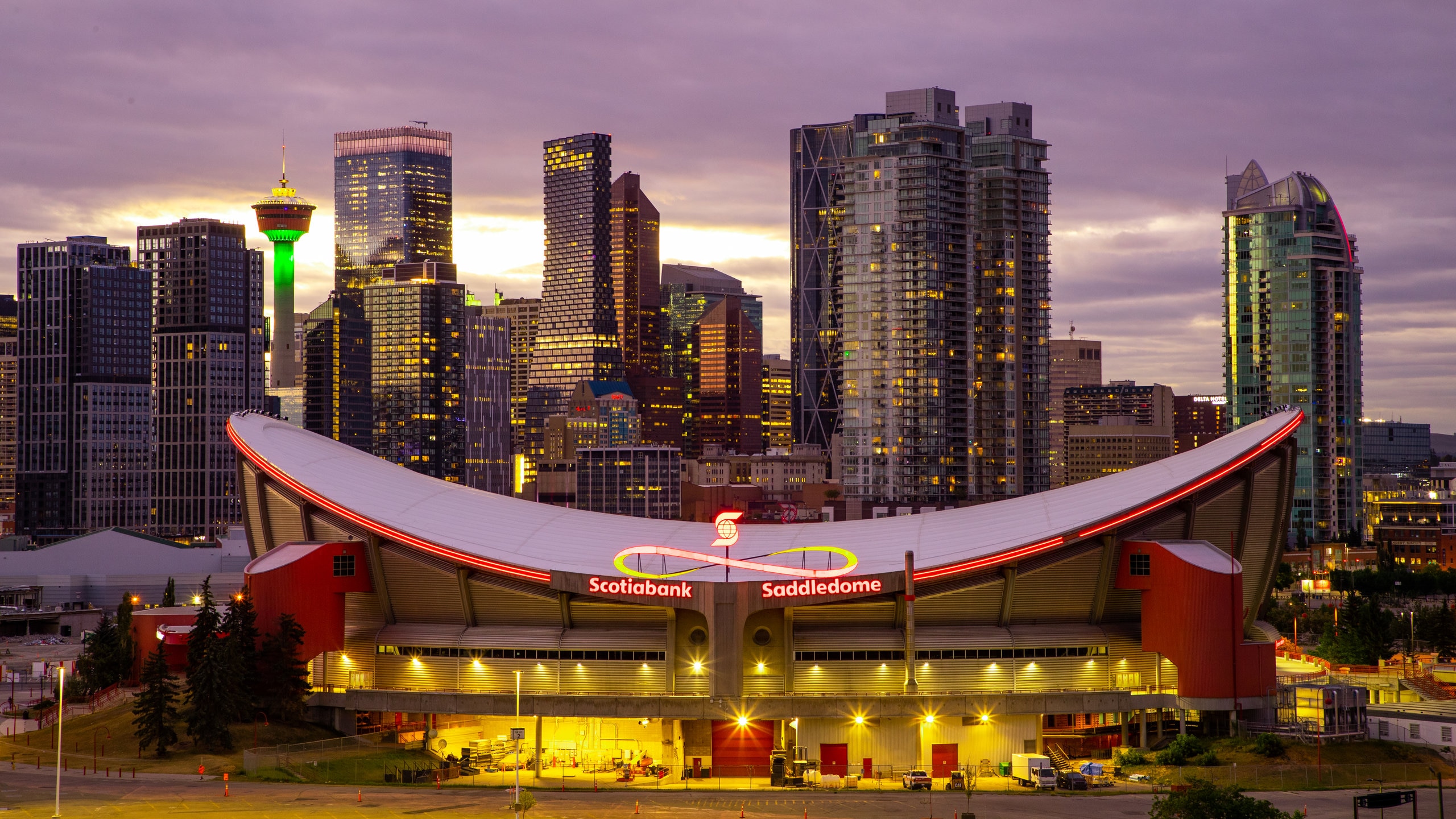 Scotiabank Saddledome, located in Calgary, Canada, is a multi-purpose arena that hosts a variety of events, including concerts, sporting events, and family shows. It is the home arena for the Calgary Flames of the National Hockey League (NHL) and has a seating capacity of approximately 19,000.
The most common seating layout at Scotiabank Saddledome for concerts is an end-stage setup, with the stage located near sections 102, 103, and 104. For many concerts, there may be slight variations to the layout such as general admission seats, fan pits, and B-stages.
When attending a Flames Hockey game, sitting at center ice on the lower level offers fans the best and most highly sought-after views. Sections close to the ice, as well as player benches and penalty boxes, provide an exciting and immersive experience.
Here are some key aspects of the Saddledome seating to consider:
Floor seats: Great for concert-goers who want to be up close and personal with their favorite artists. However, they might not be the best option for everyone, especially if you're not comfortable standing for long periods.

Lower bowl center sections: A fantastic choice for sports enthusiasts searching for close proximity to the action and great, unobstructed views.

Upper bowl: Offers more budget-friendly options for fans who are willing to sacrifice being close to the action. The view may not be as clear from here, but the atmosphere is still enjoyable.
It's important to note that the ideal seat depends on the type of event and personal preferences. Researching ahead of time and using resources like seating charts and seat reviews can help you find the perfect spot for your needs.
Best Seats at Scotiabank Saddledome
Club Seats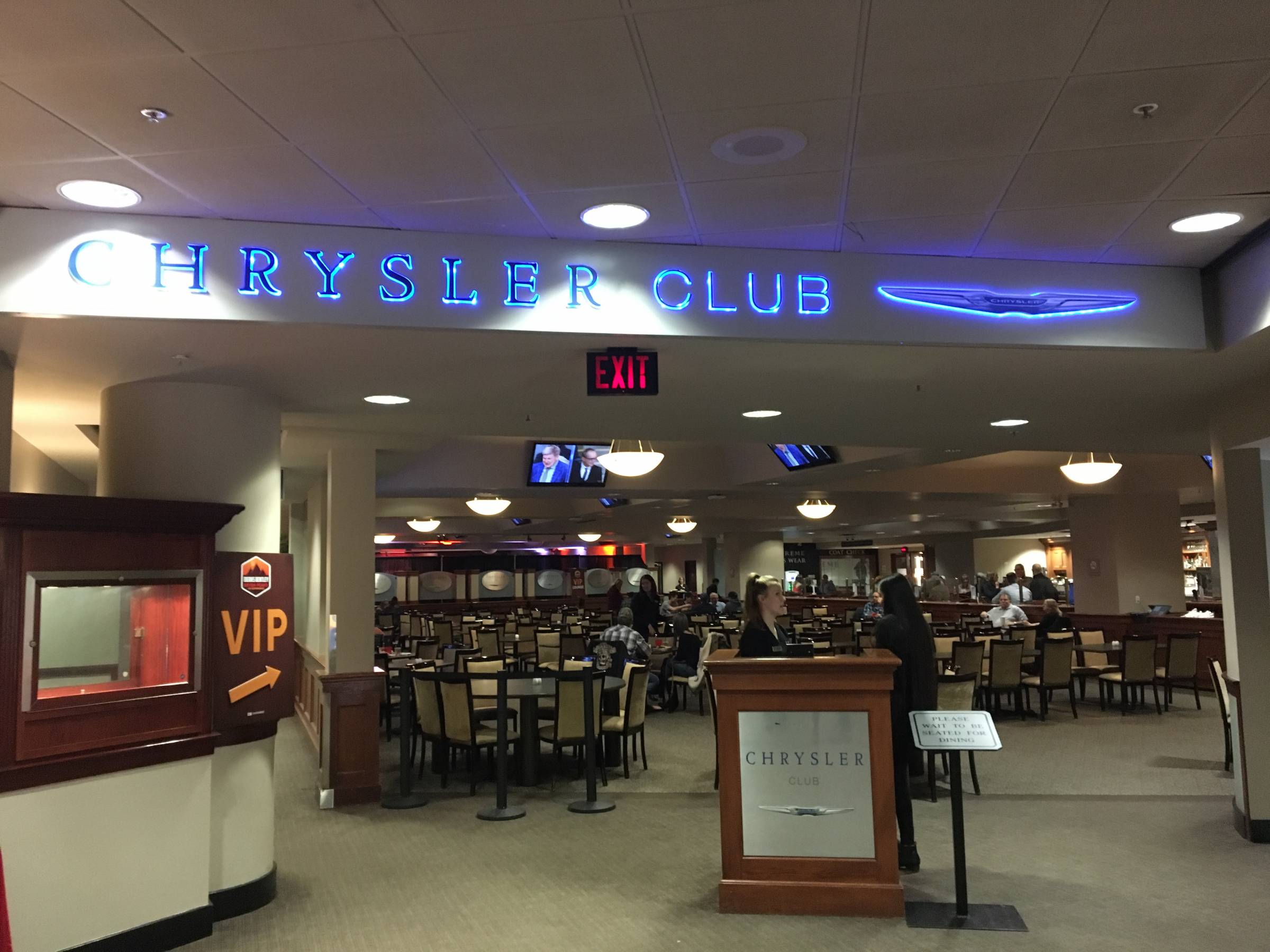 Club Seats at Scotiabank Saddledome offer an exclusive and comfortable experience. These premium seats are located in sections 221-225 and 235-239, providing excellent sightlines of the action on the ice or stage. Perks of Club Seats include:
Cushioned seating
In-seat food and beverage service
Access to the exclusive Club lounges
Complimentary coat check
Lower Bowl Center
For fans seeking close proximity to the ice with great views, the Lower Bowl Center sections are ideal. These sections include 110-112 and 122-124, placing you right at center ice. Some advantages of Lower Bowl Center seating are:
Close-up views of player benches and penalty boxes
Clear sightlines of the entire rink
High demand and limited availability, making these seats highly sought after
Upper Bowl Center
While the Upper Bowl Center seats may be further from the ice, they still offer fantastic views of the action at an affordable price. You'll find these seats in sections 212-215, 218-221, and 228-231. Benefits of Upper Bowl Center seating include:
Unobstructed views of the entire playing surface
Budget-friendly prices compared to lower bowl center
Elevated perspective, allowing you to follow plays with ease
When selecting seats at Scotiabank Saddledome, consider the Club Seats, Lower Bowl Center, and Upper Bowl Center sections for a fantastic experience.
Worst Seats at Scotiabank Saddledome
Obstructed View Seats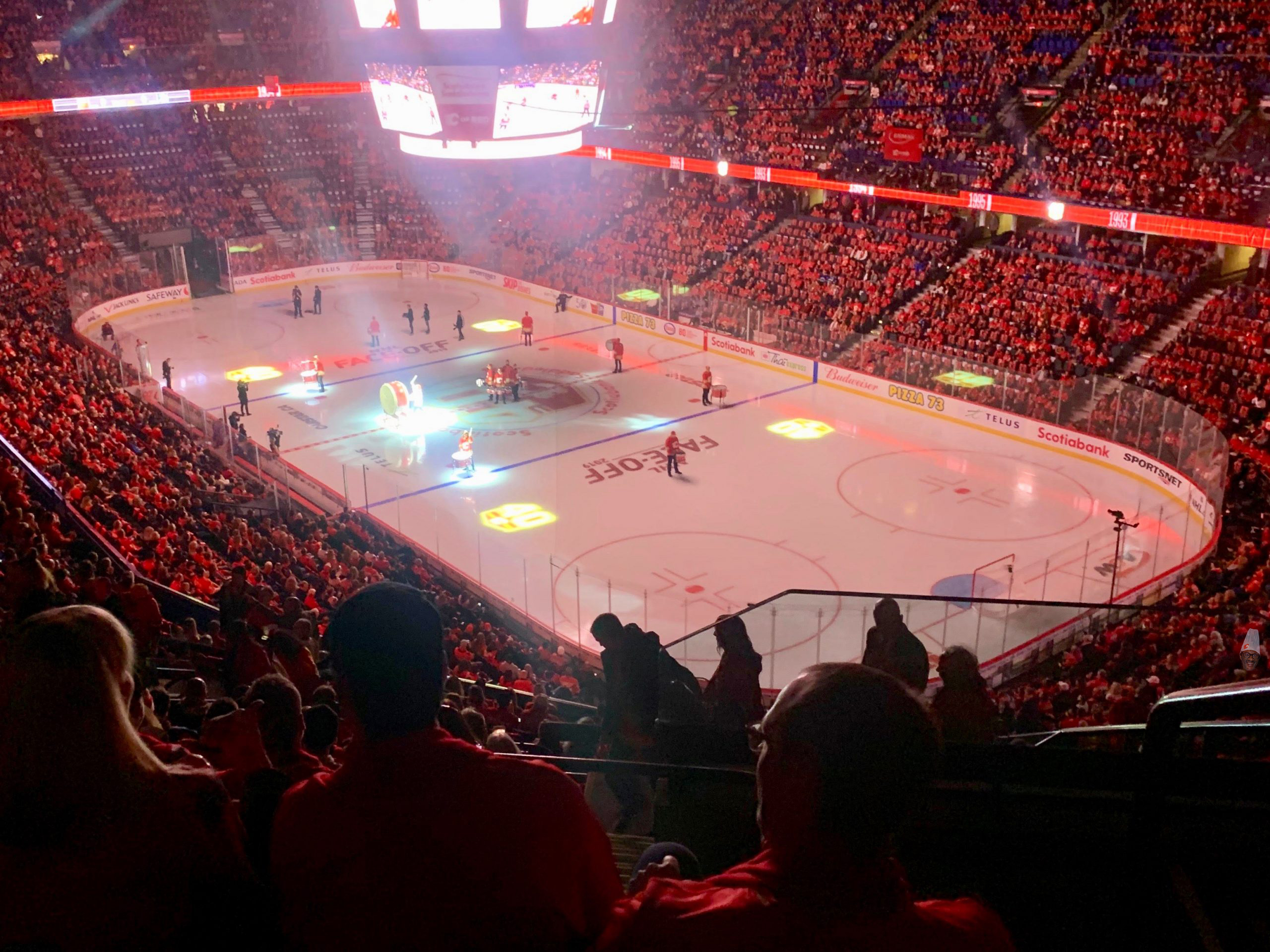 Scotiabank Saddledome is known for offering great views for sporting events and concerts. However, there are some areas where your view may be obstructed. These seats are typically located near support columns or behind the stage for concerts. Make sure to double-check your ticket for any notes about obstructed views before purchasing.
Upper Bowl Corners
While still offering a bird's eye view of the action, seats located in the upper bowl corners can be less desirable for some fans. These seats may have more difficulty in clearly distinguishing the action on the ice or stage. Additionally, the distance from amenities such as restrooms and concessions can be a disadvantage for fans sitting in these areas. Here are some examples of sections with upper bowl corners:
Section 201
Section 205
Section 213
Section 217
Upper Bowl Ends
Similar to the upper bowl corners, seats located in the upper bowl ends can be less desirable due to their distance from the ice or stage. Fans sitting in these sections may have a harder time following the puck during hockey games or feeling fully immersed in the concert experience. Some examples of upper bowl end sections are:
Section 206
Section 209
Section 212
Section 214
While these seat locations may be considered less desirable in some cases, it is also important to note that personal preferences vary. Some fans may enjoy the unique perspective offered by these seats or appreciate their lower price point. Don't let these "worst" seats deter you from attending an event at the Scotiabank Saddledome!
Tips for Choosing the Best Seats
Consider Your Budget
While selecting the perfect seat at Scotiabank Saddledome, always keep your budget in mind. The best seats are usually available at a higher cost, but there are other options as well. If you're on a tight budget, consider looking into the 300 level seats which may be more affordable but still offer decent views of the event.
Prioritize Your Viewing Experience
When choosing your seat for an event at Scotiabank Saddledome, think about the kind of experience you want to have. For the best views, consider sections 108-110 and 119-121, which are located on the lower level and close to center ice. These sections will offer an ideal perspective for a hockey game or other sports events.
For concerts, the most common seating layout at Scotiabank Saddledome is an end-stage setup with the stage located near sections 102, 103, and 104. In this case, these sections will provide the best views.
Check for Special Offers
One way to score great seats without breaking the bank is to check for special offers and promotions. Many events at Scotiabank Saddledome may have discounted tickets or packages that cater to your desired seating area or even offer additional perks, like access to fan pits or general admission areas.
In summary, when choosing your seat at Scotiabank Saddledome, always consider your budget, prioritize your viewing experience, and look out for special offers. By keeping these factors in mind, you're sure to end up in a seat that enhances your overall experience at the venue.
Conclusion
In summary, the best seats at Scotiabank Saddledome for an optimal viewing experience can be found at lower level center ice sections, specifically in Section 120. These seats offer close proximity to the ice, player benches, and penalty boxes, providing fans with an immersive experience.
On the other hand, the worst seats may vary depending on an individual's preferences and the event being held. However, seats located in the upper sections and corners might offer limited views and a less intimate atmosphere.
Remember that seating layouts can change depending on the event and personal preferences for seat location will differ between concert-goers and sports fans. Finally, always take the time to review the specific seating chart for the event you plan to attend, as this information would enable you to make the best decision when purchasing your tickets.