Chase Field, located in Phoenix, Arizona, is the home stadium of the Arizona Diamondbacks Major League Baseball team.
If you're attending a game or event at this venue, planning your arrival can make your visit more enjoyable and stress-free.
This quick guide will introduce you to the various options for getting to Chase Field, ensuring you can maximize your experience and make your outing as seamless as possible.
Whether you're a local or a visitor, there is a multitude of ways to reach Chase Field. Options range from public transportation like buses and trains, to driving and securing parking nearby, or simply using ridesharing services such as Uber or Lyft.
For those who prefer a more active approach, biking or walking paths can also lead you directly to the stadium.
Regardless of your chosen method, this guide aims to provide you with practical information to help you choose the most suitable transport option based on your needs and preferences.
Key Takeaways
Plan your arrival to Chase Field with the various travel options available.
Consider public transportation, ridesharing services, or active approaches like biking or walking.
Ensure a seamless and enjoyable experience by preparing for accessibility and parking needs.
Public Transportation
Light Rail
The Valley Metro Light Rail is a convenient option to get to Chase Field. You can download the Valley Metro App to help with trip planning to and from the ballpark. Trip planning is also available on their website at valleymetro.org.
The light rail operates 18-22 hours per day, seven days a week, making it a reliable transportation choice.
Bus Services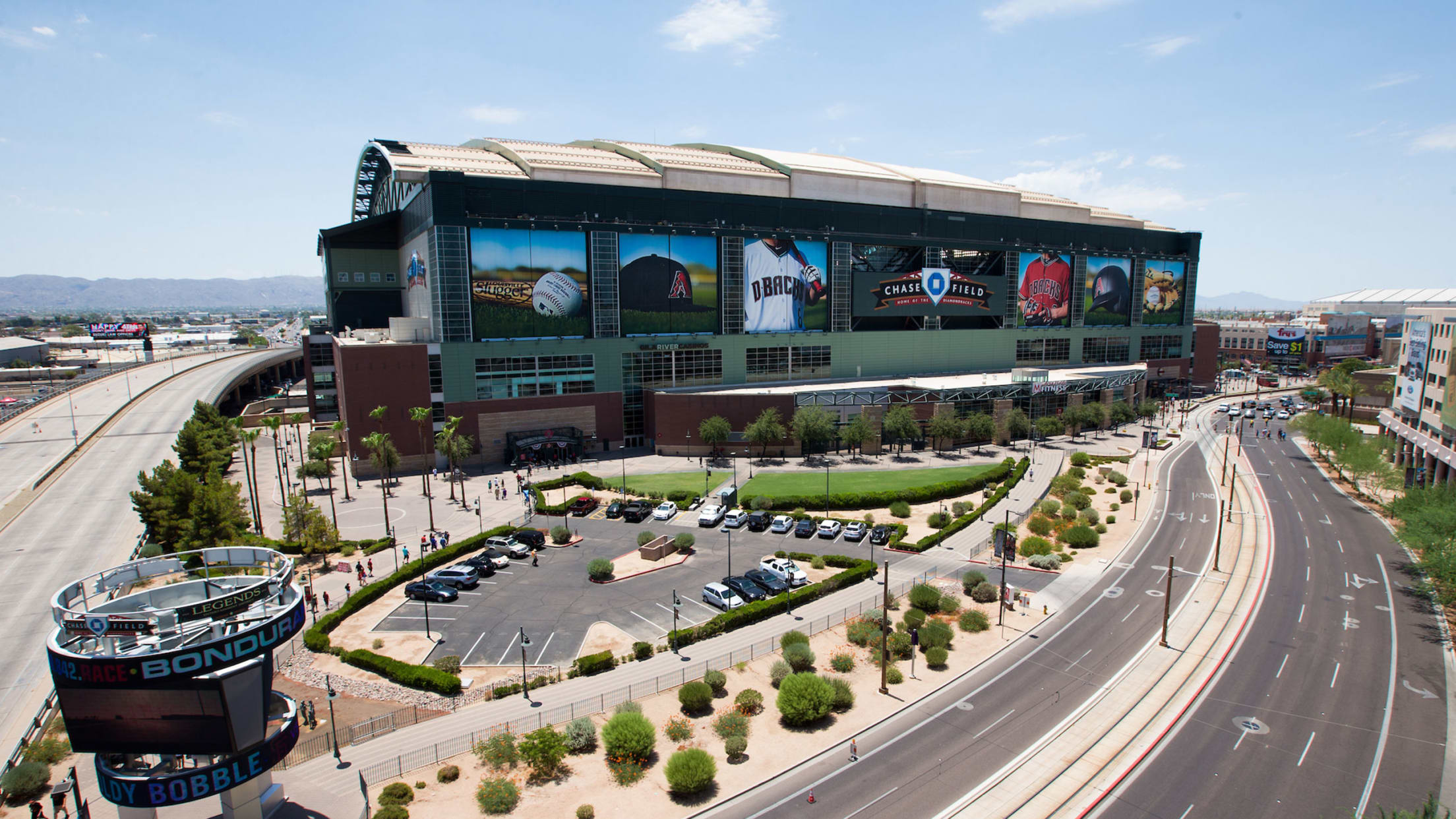 Phoenix's public transportation system also includes bus services that can help you reach Chase Field.
To find the best route from your location, use the Moovit app or visit their website for step-by-step directions, maps, and line arrival times.
A few examples of bus travel times to Chase Field include:
From METRO 40th St/McDowell, Phoenix: 50 minutes
From 44th St/Washington, Phoenix: 22 minutes
From Alhambra High School, Phoenix: 75 minutes
From N. 51st Ave. and W. Indian School Rd., Phoenix: approximately 75 minutes
By taking advantage of the available public transportation options, you can efficiently and affordably reach Chase Field to enjoy an Arizona Diamondbacks game or any other exciting events happening at the venue.
Driving and Parking
Directions from Key Locations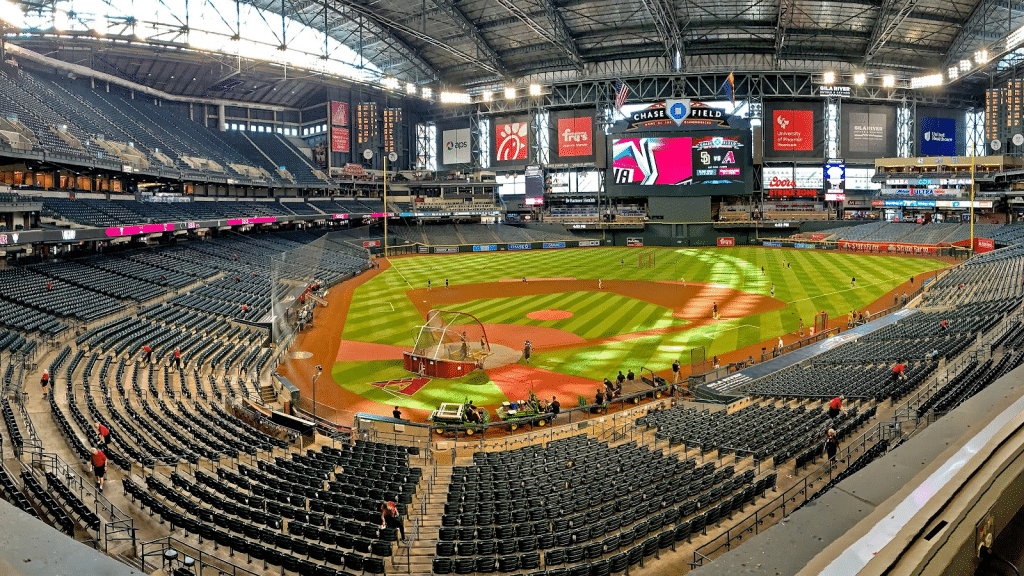 To get to Chase Field, consider the following directions from key locations in the Phoenix area:
From Phoenix Sky Harbor International Airport: Take I-10 West to Exit 149 for 7th Street, then head south on 7th Street until you reach Chase Field.
From the North: Take I-17 South to the I-10 East interchange. Exit on Washington Street and head west to the stadium.
From the East: Take US-60 West to I-10 West. Exit on Washington Street and head west to the stadium.
From the West: Take I-10 East to Exit 149 for 7th Street, then head south on 7th Street until you reach Chase Field.
Parking Options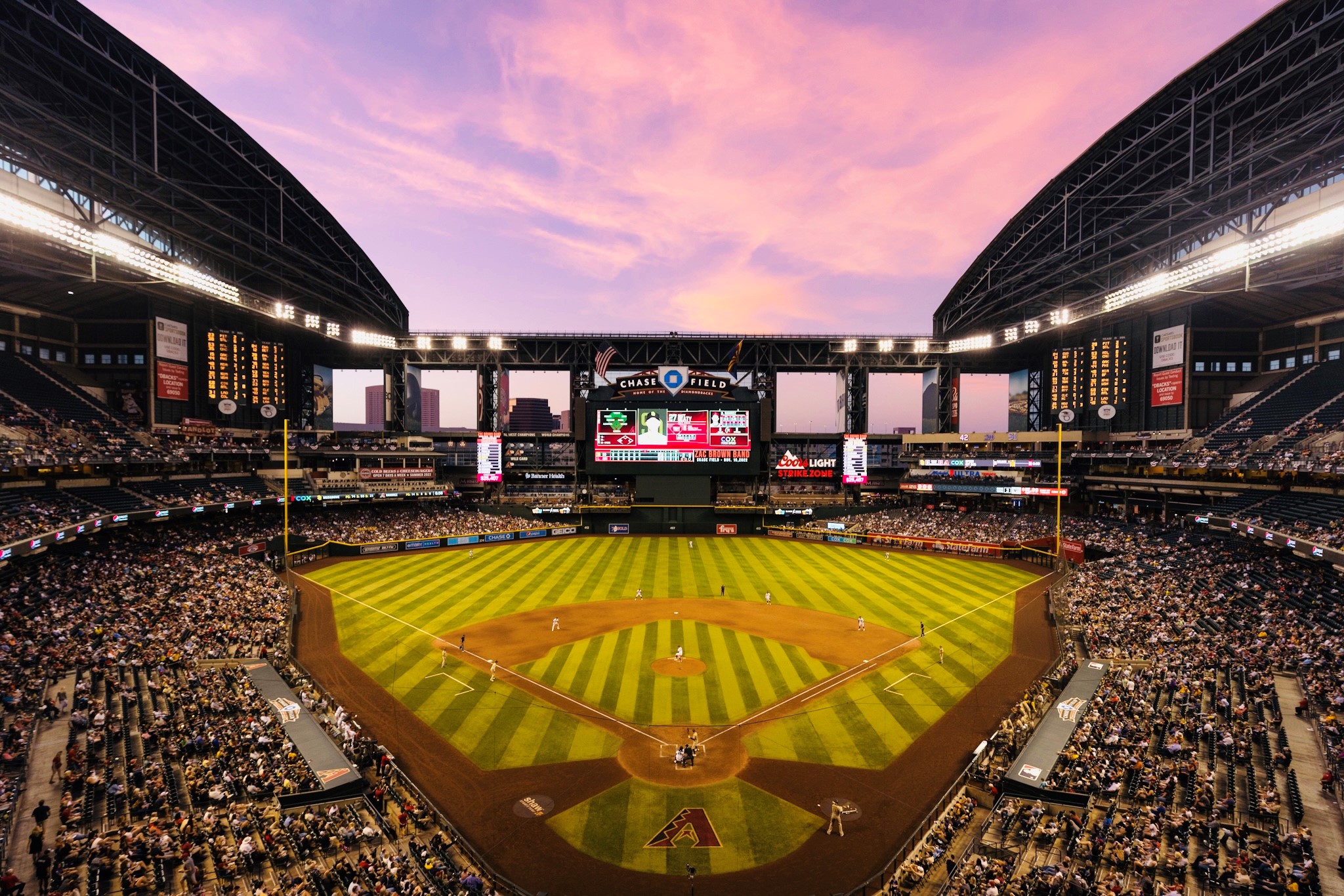 Chase Field and the surrounding area offer several parking options for attendees. Here are a few options to consider:
Chase Field Garage: Located just south of the stadium, this garage provides convenient parking for events. Pre-book a spot through the Arizona Diamondbacks' preferred partner, ParkWhiz.
East Garage: Situated on the southeast corner of 3rd and Jackson streets, the East Garage offers additional parking within walking distance of the stadium.
Heritage Square Parking Lot: Located on 5th Street between Monroe and Adams streets, this lot offers parking spaces a few blocks away from the stadium.
Street Parking: There are multiple metered street parking spaces available around Chase Field, but note that they may have time limits and parking fees.
Valley Metro Rail: As an alternative to driving and parking, consider taking the Valley Metro Rail to the ballpark. The closest station to Chase Field is the 3rd Street/Washington station.
Keep in mind that parking availability and rates may vary depending on the event and time. It's always a good idea to pre-book your parking spot or check for updates before heading to the stadium.
Ridesharing and Taxis
Chase Field is easily accessible via various ridesharing services and taxis. Here's some helpful information to consider when using these services for attending an event at Chase Field.
Ridesharing Pickup and Dropoff Zones
Using ridesharing services like Lyft or Uber can make your trip to Chase Field more convenient. Designated pickup and dropoff zones are located around the stadium to ensure a smooth exchange between passengers and drivers. Keep an eye out for signs marking these zones when you're arranging to be picked up or dropped off.
Here's an example of a designated area:
East side of the stadium: The pickup and dropoff zone can be found at the intersection of 4th St and Jefferson St.
Remember to confirm with your rideshare app the exact pickup and dropoff points currently available, as they can change due to events or construction in the area.
Taxi Stands
For those who prefer traditional taxi service, there are designated taxi stands around Chase Field to make your commute smoother. Look for signs indicating where they are located or ask stadium staff for assistance.
An example of a taxi stand location is:
West side of the stadium: Near the intersection of 7th St and Washington St.
Keep in mind that during high-traffic events, taxi availability may be limited. It's recommended to plan your trip ahead of time and consider alternate transportation options if necessary.
Overall, ridesharing and taxis provide a convenient way to get to and from Chase Field in Phoenix. Be sure to plan ahead, identify your desired pickup and dropoff locations, and enjoy a seamless journey to the ballpark.
Biking and Walking
Bike Routes and Parking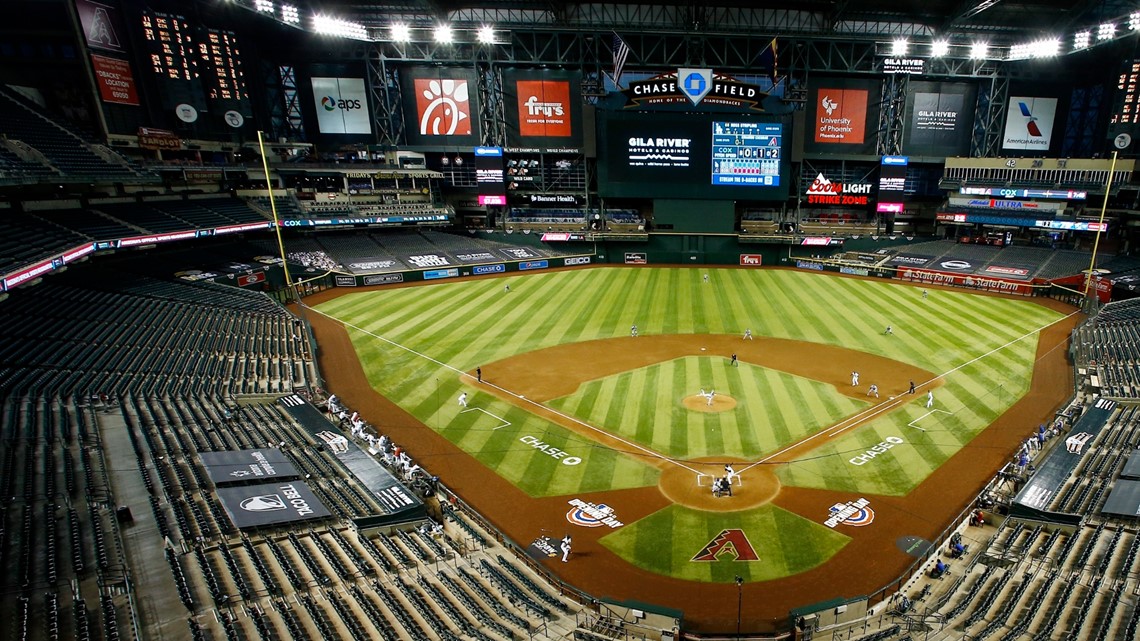 Cycling to Chase Field is an eco-friendly and healthy transportation option. If you're planning to bike, you can find suitable bike routes using apps or websites like Bikemap, which offers a collection of bike routes around the world. Be sure to select a route that is comfortable and safe for your experience level.
Once you arrive at Chase Field, secure bike parking is available free of charge. Make sure to bring a lock to secure your bike while enjoying the game or event.
Walking Paths
If you prefer to walk to Chase Field, check out online mapping services like MapQuest or Google Maps to find the most direct and convenient walking route based on your starting point. These services typically provide step-by-step directions, estimated travel times, and even suggest alternative routes if there are obstacles or road closures along your preferred path.
In addition to the walking directions, it's important to consider the weather and time of day when planning your walk. Make sure you wear appropriate clothing, footwear, and sun protection, as Phoenix can be quite hot during the summer months. Bring water with you to stay hydrated during your journey to Chase Field.
Accessibility
Accessible Parking
Chase Field has an attached 1,500 space garage located just south of the ballpark on 4th Street, including 31 accessible parking spaces for vehicles displaying a disabled plate or placard. Keep in mind that all parking is on a first-come, first-served basis. To ensure your spot, pre-purchase a space beforehand
Wheelchair Services
Chase Field is committed to accommodating guests with disabilities. The stadium offers a variety of services to assist with accessibility needs, such as:
Drop-off/Pick up areas
Elevators/Escalators
PAL ramps
Inclusive/Family Restrooms
Service Animals
Wheelchair Storage
For any comments, suggestions, or questions related to accessibility at Chase Field, please reach out to the Disability Services Manager at 602-462-6163.