SoFi Stadium, located in Los Angeles, California, is a world-famous entertainment venue and home to the NFL's Los Angeles Rams and the Los Angeles Chargers. With its large sitting capacity, the stadium is expected to host numerous events throughout the year, including concerts, festivals, and sporting events.
If you're planning to attend an event at SoFi Stadium, you may be wondering about the parking options available.
Below you'll find a full guide on how to find the best spots for parking near SoFi Stadium and the amenities they offer.
A Word About the SoFi Stadium
As mentioned above, the stadium is the home of the Los Angeles Rams and the Los Angeles Chargers of the NFL, and it is also the host venue for concerts, live events, and other major sporting events. With a seating capacity of 70,000 and expandable to 100,000 for special events, Sofi Stadium is set to become one of the world's largest and most technologically advanced stadiums.
The stadium is built with cutting-edge technologies to enhance the fan experience. SoFi Stadium features a massive video board that stretches across the entire field length, providing fans with a clear and detailed view of the game from any seat in the stadium.
One of the unique features of SoFi Stadium is its retractable roof and walls, which can be opened or closed to provide a perfect viewing experience regardless of the weather. The stadium also features several open-air plazas, including a 50-yard-line outdoor terrace and several rooftop bars and lounges, allowing fans to enjoy the game in a comfortable and relaxed setting.
4 of the Best Spots for Parking Near SoFi Stadium
Finding the best parking spot near SoFi Stadium will depend on various factors, such as the day of the week, event schedule, and personal preference.
Nevertheless, although there are many other parking lots near the stadium, here are a few options you should consider:
The Hollywood Park Casino Parking Lot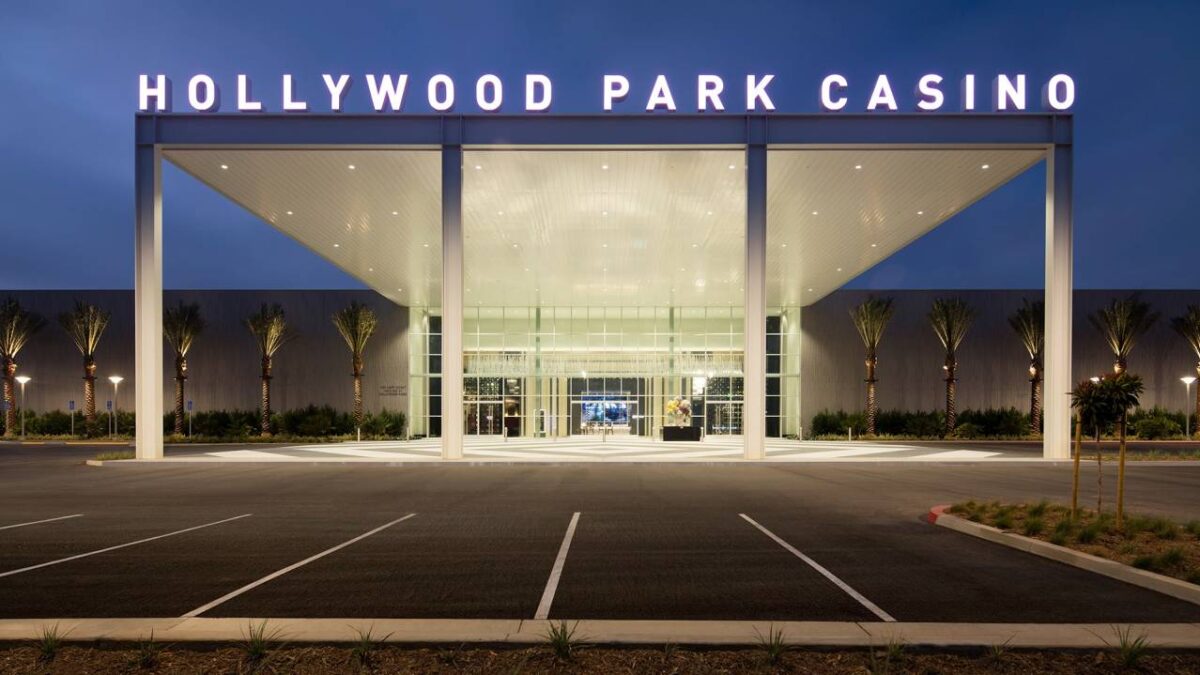 The Hollywood Park Casino Parking Lot is just a few minutes from SoFi Stadium and offers a convenient option for those looking to park near the stadium. The lot is open for all events at SoFi Stadium and offers a variety of amenities, including
ADA parking
Electric vehicle charging stations
Shuttle services
Also, the strict regulations of this parking lot enable safe and sound parking, with a few restrictions, such as the maximum vehicle load should not exceed 6000 pounds.
Additional information
Location
Hollywood Park Casino
Working hours
Mon-Sun: All day (24/7)
Price
Weekend parking: $49 – $69
Event parking: $49 – $100
Payment methods
Credit card
Distance from the SoFi Stadium
17 minutes
Total spaces
2200
Sofi Stadium Parking Orange Zone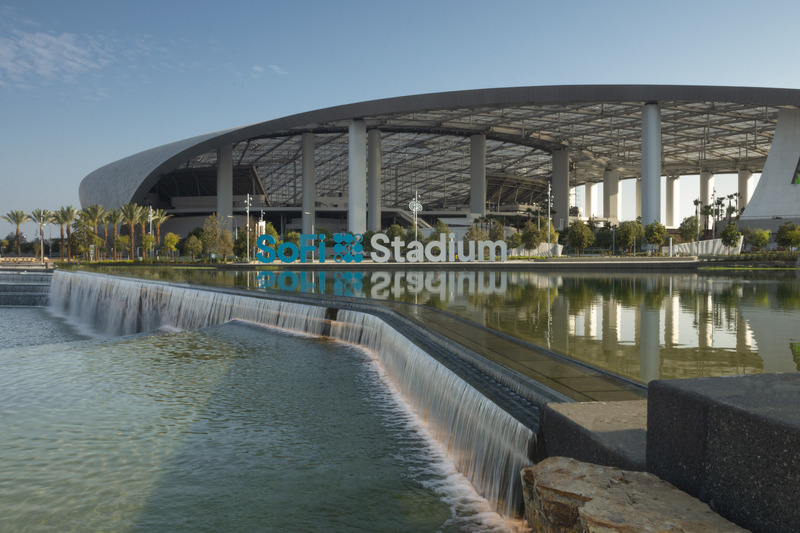 The Orange Parking Zone is a designated parking area located to the northeast of the SoFi Stadium. The Orange Zone is specifically designed for VIP and premium parking, making it a perfect choice for those who want to enjoy the stadium experience. Visitors who park in the Orange Parking Zone also enjoy many benefits, including:
Shuttle service
ADA Parking
Security personnel
Also, one of the main benefits of the Orange Parking Zone is that it offers more proximity to the stadium than the other parking zones.
Additional information
SoFi Stadium Parking Blue Zone
The Blue Zone parking area is located on the stadium's east side and is accessible via Prairie Ave. Parking in this area is available for pre-purchase online or on the day of the event, subject to availability.
It is recommended to arrive early and allow enough time for parking and walking to the stadium. Some of the best features of this parking lot are:
Convenient and safe parking lot
ADA parking
Security personnel
In addition to SoFi Stadium events, the Blue Zone parking area is used for events at other nearby venues too.
Additional information
| | |
| --- | --- |
| Location | SoFi Stadium Parking – Blue Zone |
| Working hours | During events |
| Price | $60-$100 |
| Payment method | Credit card |
| Distance from the Sofi Stadium | 12 minutes |
| Total spaces | 1564 |
SoFi Stadium Parking Pink Zone
The Pink Zone parking lot is in a secure and well-lit area and easily accessible via multiple entrance and exit points. The lot is staffed with parking attendants available to help guests find the perfect spot for their vehicle.
Drivers can access these lots by turning right onto Yukon Ave from Century Blvd's westbound curb lane. Also, people with oversized vehicles like limousines, buses, shuttles, and vans can access the Pink Zone through Lot P.
The SoFi Stadium Pink Zone parking lot features many amenities that will make your parking experience more comfortable.
Restrooms, food and beverage vendors
No height restrictions
Seating areas for tailgating
Surveillance and security cameras
This is the only SoFi Stadium parking lot with no height restrictions and permission for tailgating.
Additional information
Wrapping Up
After careful consideration, we can conclude that the best parking spots near SoFi Stadium are located in the nearby parking lots, such as Pink Zone, Blue Zone, Orange Zone, and Hollywood Park Casino Parking Lot. These parking lots provide convenient access to the stadium and are well-maintained, ensuring that visitors can park their vehicles safely.
In conclusion, SoFi Stadium does an excellent job of providing its fans with a seamless and convenient parking experience. Now that we have managed to find the best spots for parking near SoFi Stadium, your job is to book a spot, relax and get ready for your upcoming game or concert.
You can be at peace and have fun at the SoFi Stadium, knowing that your car is safely parked in one of our recommended parking spots.