Busch Stadium, located at 700 Clark Street in St. Louis, Missouri, is the iconic home of the St. Louis Cardinals. Opening its doors in 2006, this retro-style downtown ballpark is known not only for its impressive architectural features but also for its convenient location, easily accessible via various modes of transportation. As the go-to destination for baseball fans, it is crucial to understand the best ways to reach this beloved stadium, as well as find helpful game day tips, ticket purchasing advice, and more.
In this quick guide, we will provide essential information on how to get to Busch Stadium, including important details about its location, transportation options, nearby accommodations, and more. Explore different ways to navigate to this renowned stadium and make the most of your visit, whether you live in St. Louis, are traveling from a different city, or are just passing through. By the end of this guide, you will be well-prepared to enjoy an unforgettable game day experience at Busch Stadium.
Key Takeaways
Utilize various transportation options to reach the stadium effortlessly
Plan ahead for ticket purchasing and accommodation reservations
Familiarize yourself with stadium amenities to enhance your game day experience
Busch Stadium Location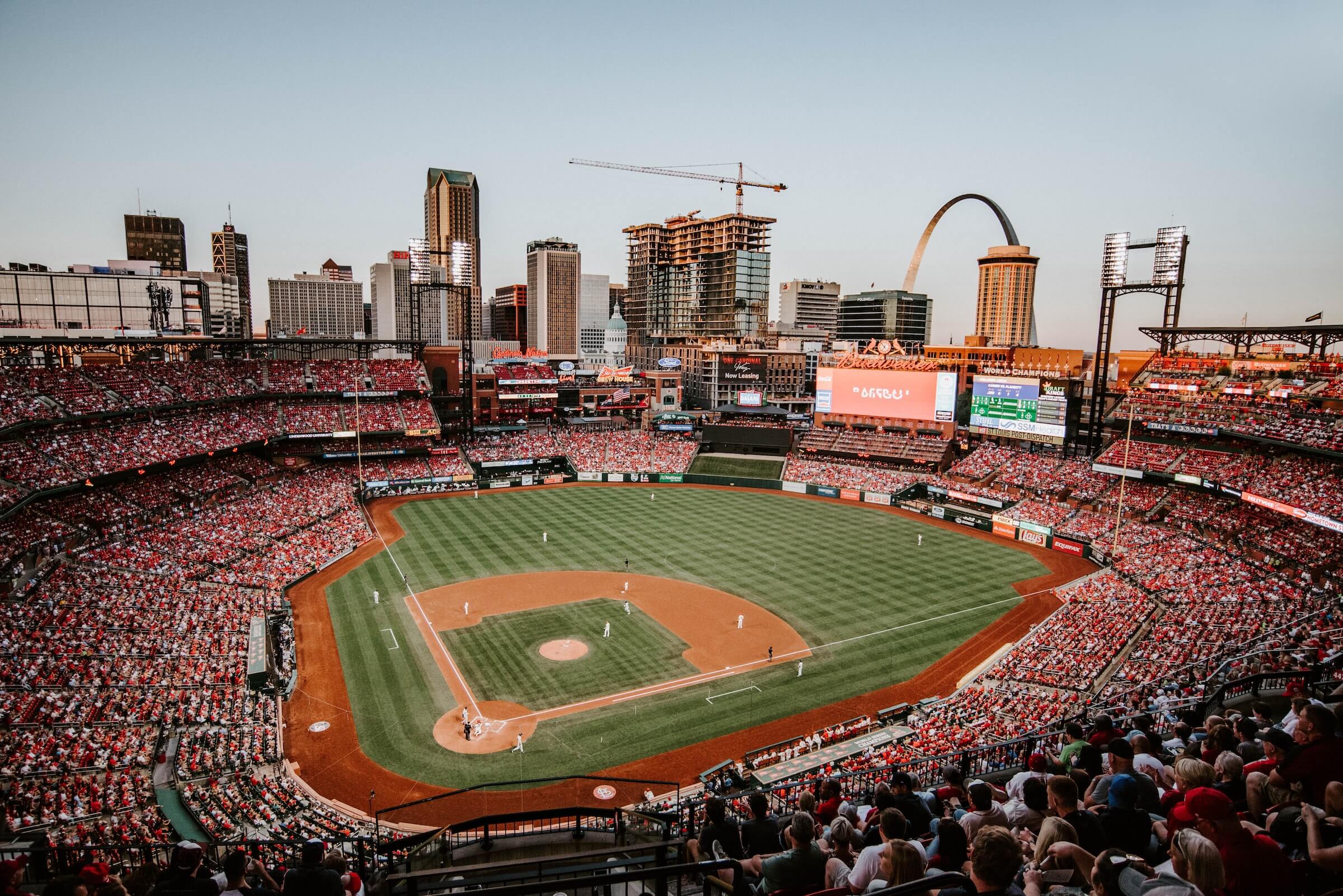 Busch Stadium is located at 700 Clark Street, St. Louis, MO 63102. The stadium is situated in the heart of downtown St. Louis, offering a convenient and easily accessible location for fans attending Cardinals games and other events. The stadium boasts a retro-style design and opened on April 10, 2006. It has a seating capacity of 46,000 and has played host to the 80th MLB All-Star Game and a World Series Championship in its inaugural season.
Getting to Busch Stadium is relatively simple, with multiple methods of transportation available. For those driving, the stadium's address can be input into any GPS device or smartphone for precise directions. However, it is essential to note that Clark Street, which runs between the stadium and Ballpark Village, is usually closed during events. Hence, it is crucial to plan alternative routes accordingly.
Public transportation is also available for those looking to avoid the hassle of driving and parking. The MetroLink is a convenient alternative, with stops close to the stadium allowing for easy access. Additionally, parking meters are in operation Monday through Saturday from 8 am to 7 pm, with free parking on Sundays and city holidays. However, these spots can fill up quickly, so it is best to plan ahead to secure parking close to the venue.
For guests with disabilities, accessible seating is available on all levels and in all price categories at Busch Stadium. Tickets can be purchased by calling (314) 345-9000 or visiting the Cardinals' official website. Additionally, transportation carts or wheelchairs are available to pick up guests at stadium entrances and escort them to and from their seats, ensuring a comfortable and enjoyable experience for all attendees.
With its central downtown location, Busch Stadium provides easy access for fans to catch a game or attend an event, regardless of their mode of transportation.
Transportation Options
Public Transit
Using public transit is a convenient and economical way to reach Busch Stadium. The St. Louis MetroLink has a stop at the Stadium station, just a short walk from the venue. To take the MetroLink, you can board the train at the CIVIC CENTER station and travel to the STADIUM station in around 4 minutes. The cost for this trip is only $3.
Additionally, there are several bus routes that can take you close to the stadium. Some of these routes include:
From Walmart 3270 telegraph Rd, St. Louis: 58 minutes
From Fast Eddies, St. Louis: 51 minutes
From Natural Bridge Rd and Jennings Station Rd, Pine Lawn: 48 minutes
From A Shade Company, St. Louis: 43 minutes
Parking and Directions
If you prefer to drive, there are various parking options near Busch Stadium. To avoid the hassle of searching for a spot on the day of your visit, consider reserving a parking spot in advance. For more information on parking options and to see road closures around the stadium, check out the St. Louis Cardinals' official website.
The address for Busch Stadium is:
700 Clark Street
St. Louis, MO 63102
Phone: 314-345-9600
Ride Sharing
Ride-sharing services like Uber and Lyft offer a convenient alternative to parking and public transportation. By using a ride-sharing app, you can get a ride right to the stadium's vicinity without worrying about navigating on your own or finding parking. Be sure to account for possible surge pricing during peak hours or event days.
Ticket Purchasing Tips
Purchasing tickets for a game at Busch Stadium can be a straightforward process if you know where to look and how to navigate the available options. In this section, we'll provide some helpful tips to make your ticket-buying experience a pleasant one.
Firstly, you can easily purchase tickets online by visiting the official St. Louis Cardinals website at cardinals.com. This is the most convenient way to secure your seats, especially when you're planning ahead. Alternatively, you can also call (314) 345-9000 to speak with a Ticket Sales Representative who can assist you in your purchase.
For accessible seating, contact the same phone number mentioned above, and a representative will help you find the ideal seats that meet your needs. In addition, you can exchange tickets prior to the game date or on the actual game day at the Busch Stadium Ticket Windows located on 8th Street near Gate 3.
Some tips to get the most out of your ticket purchasing experience:
Watch for promotions and special offers. Occasionally, the St. Louis Cardinals may have promotional days or discounted ticket prices. Be sure to check their website and social media channels for updates on these opportunities to save money.

Choose seats wisely. When selecting your seats, consider factors such as the view of the field, proximity to food vendors and restrooms, and potential exposure to the sun or bad weather. Use the stadium's interactive seating chart to pick the perfect spot.

Plan ahead. To secure the best seats and avoid disappointment, try to purchase your tickets well in advance. Popular games and match-ups tend to sell out quickly, so being proactive will ensure you get the seats you want.
By following these ticket purchasing tips, you'll be well on your way to enjoying a memorable game at Busch Stadium.
Stadium Amenities and Features
Seating Options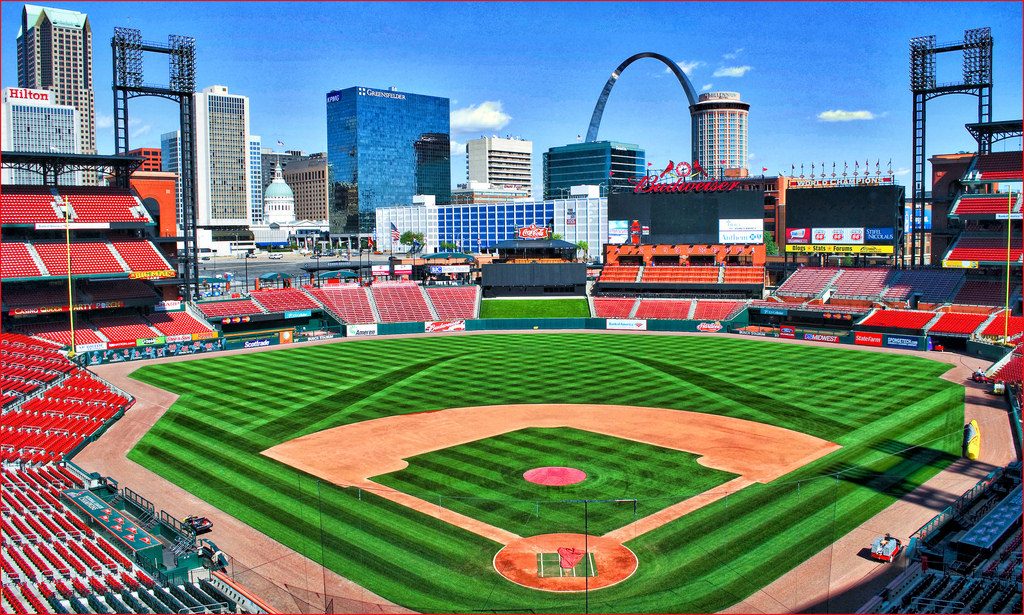 Busch Stadium offers a variety of seating options to suit different preferences and budgets. You can find seats on all levels, including field box, terrace, and pavilion areas. To truly immerse yourself in the game, consider the all-inclusive areas offering food, beverages, and a private atmosphere. Purchase your tickets at cardinals.com or by calling (314) 345-9000.
Food and Beverage
Busch Stadium provides an extensive selection of food and drink options to satisfy any craving. Some fan favorites include Cardinals Nation for a sit-down dining experience and Budweiser Terrace for a more social setting. For a comprehensive list of options, refer to the Fan Food Guide on MLB.com. Additionally, don't miss out on Ballpark Village, a nearby sports entertainment district with restaurants, shops, and even a St. Louis Cardinals Hall of Fame and Museum.
Accessibility Features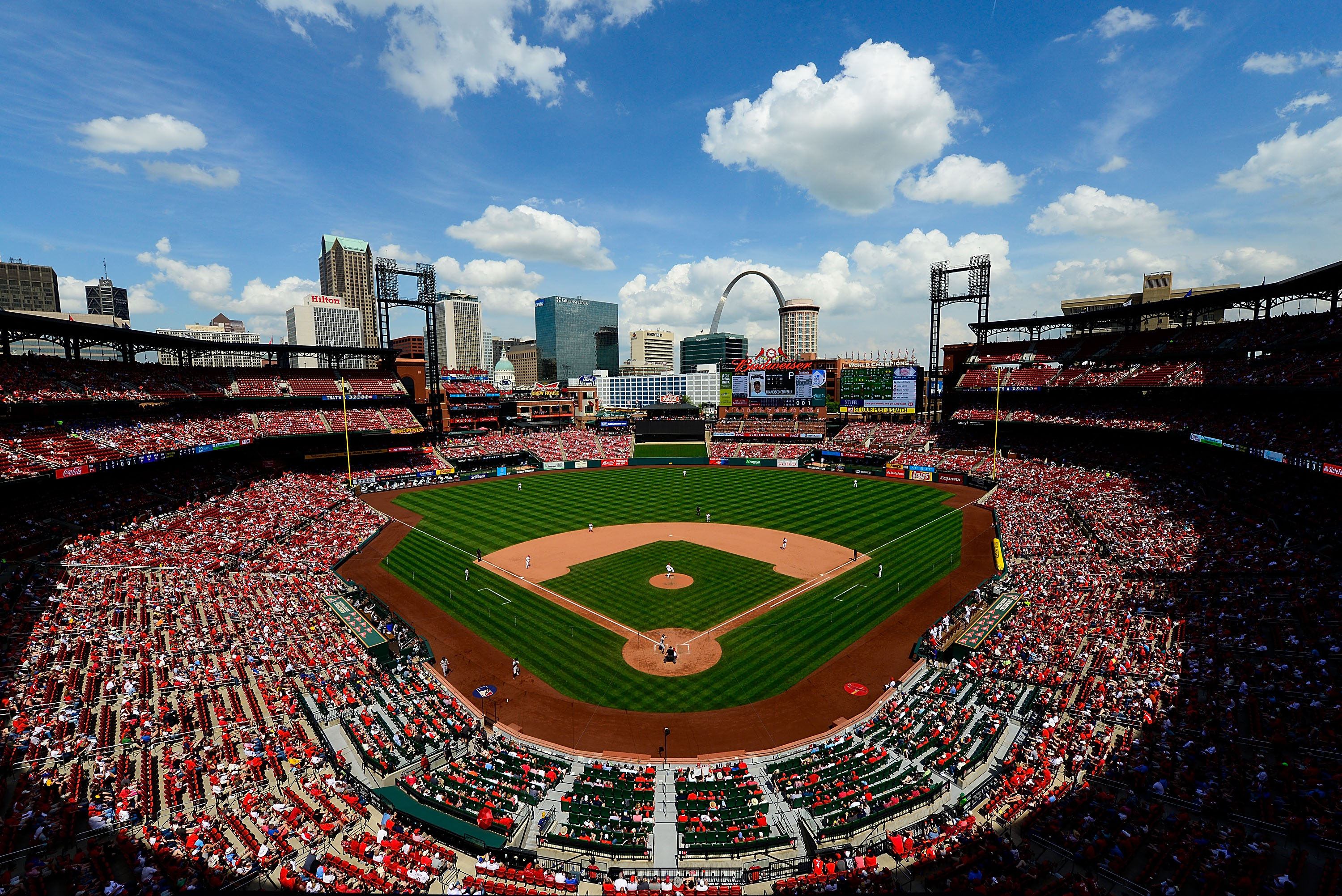 Ensuring that all fans have an enjoyable experience, Busch Stadium includes multiple accessibility features. Accessible seating is available on all levels and in all price categories. To purchase tickets for accessible seating, visit cardinals.com or call (314) 345-9000. Further assistance in navigating the stadium can be found by asking stadium staff or consulting the A-Z Guide on the MLB.com website.
Game Day Tips
Arrival Time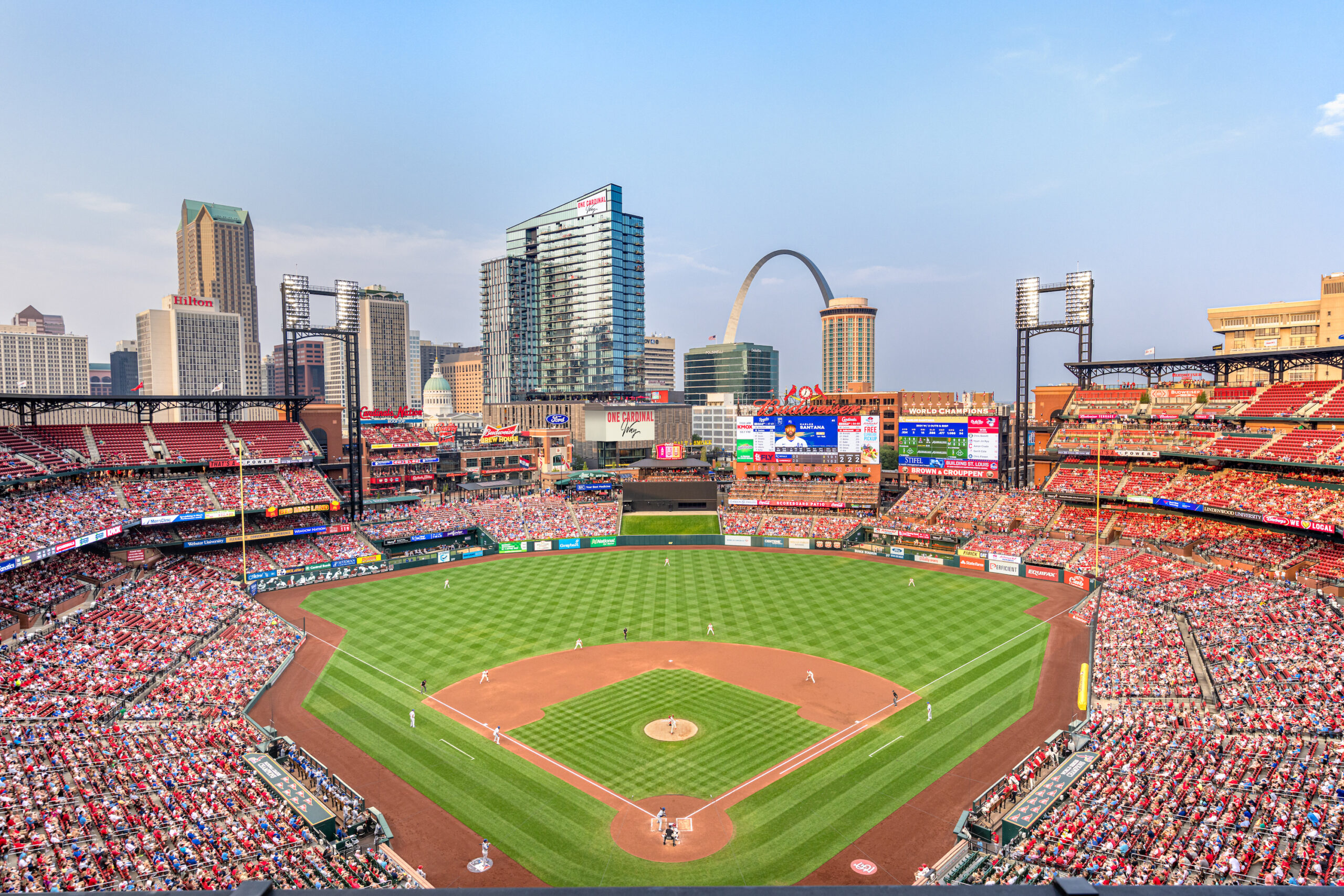 To ensure you don't miss any of the action, plan to arrive at Busch Stadium early. Gates open 90 minutes before game time for games held Monday through Thursday. For games held on Friday, Saturday, and Sunday, the gates open 2 hours before game time. This will give you ample time to find your seat, explore the stadium, and enjoy the pre-game activities.
Security Measures
To enhance security and ensure a safe environment for all, Busch Stadium has implemented specific security measures. Go through the security screening process, which includes:
Bag inspection: All bags, purses, and backpacks are subject to inspection before entering the stadium. Bags larger than 16″ x 16″ x 8″ are not permitted.

Metal detectors: Walk-through metal detectors are used at all entry gates. Remove your cell phone, keys, and other metal objects before passing through the detectors.

Prohibited items: Familiarize yourself with the list of prohibited items, which includes, but is not limited to, alcoholic beverages, glass bottles, fireworks, and weapons.
Weather Precautions
Busch Stadium is an open-air venue, and games may be affected by weather conditions. Dress comfortably and be prepared for:
Sun protection: Wear sunscreen, sunglasses, and a hat to protect you from the sun.

Rain: Bring a poncho or rain jacket in case of rain. Umbrellas are permitted at the stadium but must not obstruct the view of other fans.

Temperature fluctuations: Dress in layers so you can easily adjust to temperature changes.