T-Mobile Arena, a state-of-the-art multipurpose venue located in Las Vegas, is known for hosting a wide variety of events ranging from hockey games to concerts. The arena boasts a well-laid-out design and offers a variety of seating options. However, not all seats are created equal—some provide the ultimate viewing experience, while others may leave spectators wanting more. In this article, we will explore the best and worst seating options at T-Mobile Arena to help you make an informed decision when selecting a seat for your next event.
When attending a concert or a sporting event, your seating choice can have a significant impact on your overall experience. For some, being close to the stage or the action on the ice is the top priority, while others may seek a more balanced view that allows them to fully appreciate the scope of the event. In some cases, certain seats may even have obstructed views, so it's important to familiarize yourself with the venue's layout before purchasing tickets.
As you plan your trip to T-Mobile Arena, consider both the event you're attending and your personal preferences in order to secure the best seat for you. Be sure to keep reading to learn about the standout sections and those you may want to avoid when attending events at this iconic Las Vegas venue.
Overview of T-Mobile Arena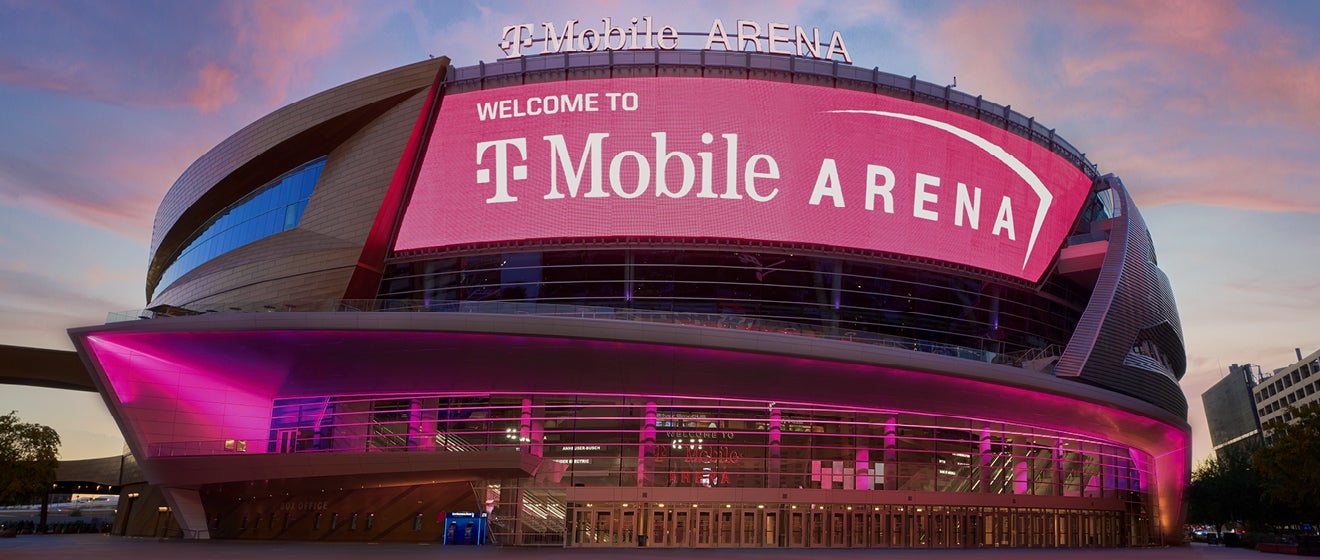 T-Mobile Arena, located in Las Vegas, NV, is a multi-purpose event venue known for hosting a variety of concerts, sports events, and other entertainment experiences. With a seating capacity of 20,000, the arena provides various seating options to cater to different event types and personal preferences.
For most concerts, the arena features an end-stage setup where the stage is located near sections 1, 2, and 19. The floor may be divided into eight or nine sections labeled A-H or A-J. Seating layouts can slightly vary for each event, and may include General Admission seats, fan pits, and B-stages.
Here are some seating options within the T-Mobile Arena:
Center Ice Club Seats: Located in the P1 sections, these seats offer an excellent view of the ice, but rows CC to about H may have obstruction to one goal because of the penalty boxes.
Flight Deck: This area provides an elevated view of the action from unique angles.
Glass Seats: Situated right against the glass, these seats deliver a thrilling, up-close experience for hockey games.
Hyde Lounge: An exclusive lounge area that provides a VIP experience with upscale ambiances and unparalleled views of the arena.
Loge Boxes: Offering a mix of luxury and comfort, these semi-private seating areas are perfect for a more intimate event experience.
Mezzanine: Typically found on the edges of the arena, mezzanine seats are located on a slightly higher level, granting a broader view of the event.
Even the 200-level sections offer good views of the home and away benches, but keep in mind, there are no cup holders at this altitude. It's also important to note that the seats have standard seat numbering, where seat number 1 is closer to the preceding section.
Each event at T-Mobile Arena may have a unique seating chart, so it's essential to consult the specific event's chart to make the best decision for your desired experience.
Best Seats for Different Events
In this section, we will discuss the best seats at T-Mobile Arena for various types of events such as concerts, hockey games, basketball games, and boxing and MMA matches.
Concerts
For concerts, the most common seating layout at T-Mobile Arena has an end-stage setup with the stage located near sections Section 1, Section 2, and Section 19. The best seats for a concert would typically be in the center sections on the lower level, as they offer the best view of the stage. Some concerts might also have General Admission seats, fan pits, and B-stages, which can offer an up-close and immersive experience. Here are some best sections for concerts:
Center sections on the lower level
Side-stage sections close to the stage
Front rows of upper-level sections
Hockey Games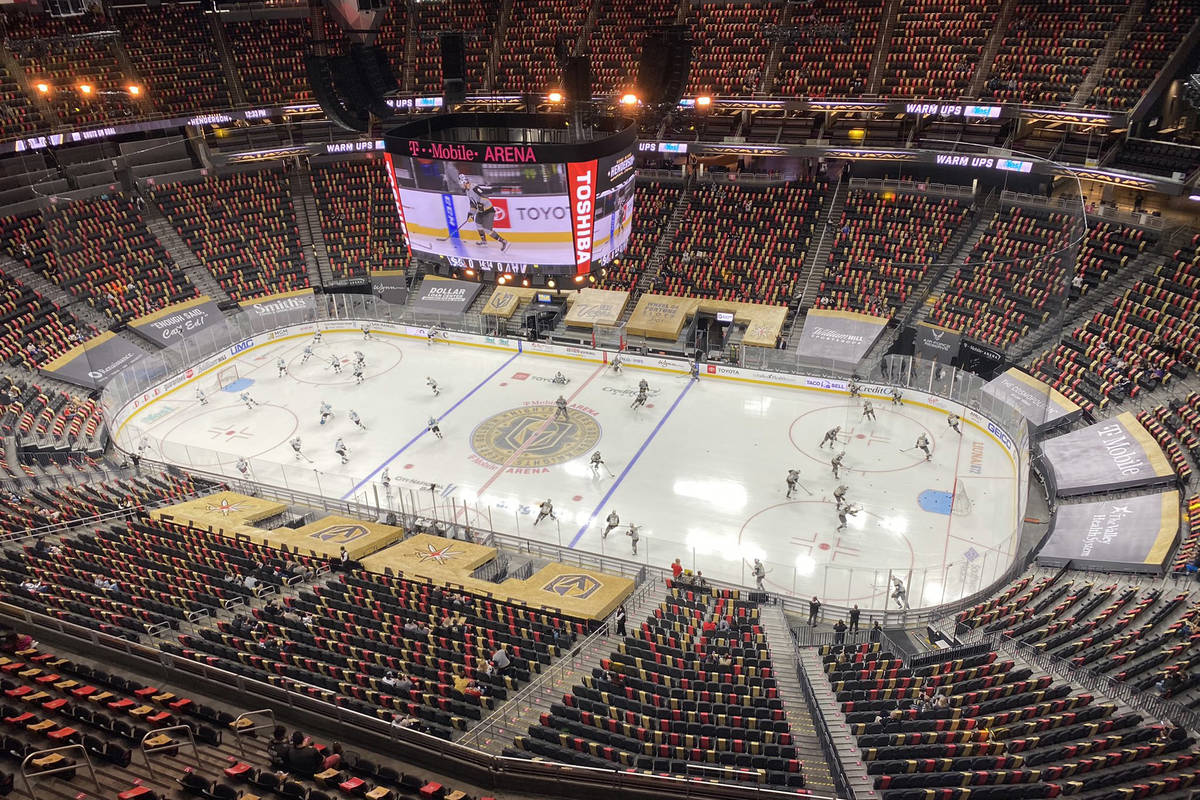 T-Mobile Arena is home to the Vegas Golden Knights, so hockey games are a must-see event in this venue. The best seats for hockey games are usually at center ice on the lower level, as they provide an excellent view of the entire rink. Additionally, sitting in the first few rows of the upper level can give a great perspective of the game. Some seats to consider for hockey games are:
P1 Center Ice Club
Side sections close to the glass
Rows A-F of the 200s sections (avoiding rows with penalty box obstructions)
Basketball Games
Basketball games at T-Mobile Arena offer a similar seating layout to hockey games. The best seats for basketball are generally located in the center sections on the lower level or the first few rows of the upper level. Keep in mind that floor seating might be available for some events, offering a closer view of the action. Some sections you can consider:
Center sections on the lower level
Rows A-F of the 200s sections
Floor seats or lower-level side sections close to the court
Boxing and MMA Matches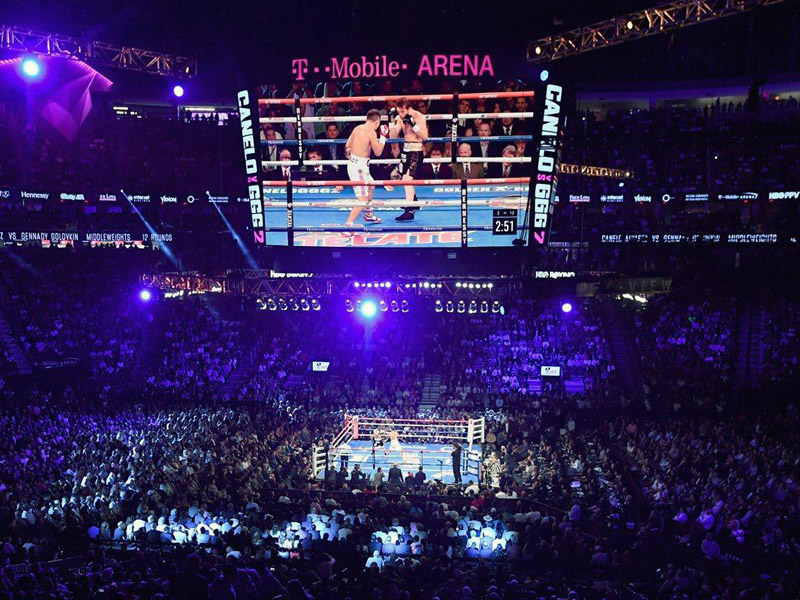 During boxing and MMA events, T-Mobile Arena typically sets up a central ring, making the lower-level center sections ideal for an unobstructed view of the action. For a higher vantage point, opt for the first few rows of the upper-level sections. Some popular seating options for boxing and MMA matches are:
Lower-level center sections close to the ring
Ringside floor seats (subject to event availability)
Rows A-F of the 200s sections
In summary, the best seats at T-Mobile Arena will depend on the specific event you're attending. Prioritize finding seats in central sections or close to the action to ensure you'll have an unforgettable experience.
Worst Seats to Avoid
At T-Mobile Arena, it is essential to consider which seats may offer less desirable views and experiences during events like concerts or hockey games.
In general, seats in the following sections may cause some obstructions or inconveniences:
Rows CC to H in sections P1 and P2: The penalty boxes block the view of one goal in this area. Keep in mind that there are 4 rows named AA-DD before the rows are named in order starting with A. Row A is actually row 5.
Upper bowl seats: While not necessarily terrible, the view from the 200's section can be distant, and there may be no cup holders at this altitude. The walk to these seats might be steep, and you may have to walk around the entire arena to access some Row A seats in the 200's.
For concerts, floor seating can be deceiving:
Back floor sections: Floor sections farther from the stage tend to provide a less immersive concert experience. Your view could be limited due to the flat floor, and you may be far from the stage.
Seats with poor angles: Some side sections, like those near sections 1 and 20, might offer awkward viewing angles of the stage, particularly during an end-stage setup.
To avoid disappointment, consider avoiding these sections and opt for seats in other areas within the arena. Keep in mind that concerts may have slight layout variations, including General Admission seats and B-stages, which can also impact seating choices.
Accessibility and Special Seating
T-Mobile Arena ensures that every visitor has a comfortable and enjoyable experience by offering accessible seating in multiple locations throughout the venue. These accessible/disabled seating areas are available on all levels, providing comparable prices and viewing angles for everyone.
To purchase accessible seating, you can visit www.axs.com, call 888.929.7849, or go to www.tmobilearena.com. Remember to indicate that you require accessible seating while ordering your tickets, allowing the arena staff to properly accommodate your needs. If you have non-accessible seating but require accessible seating, it's recommended to contact the venue as far in advance as possible to make the necessary arrangements.
For those seeking some of the most desirable seats at T-Mobile Arena, sections 4-7 and 14-17 are great options. These sections are all within 30 rows of the ice, providing excellent sightlines for events like Golden Knights hockey games. If you are a visitor who wants to be closer to the visitor bench, consider choosing seats in section 6.
Keep in mind that in some sections, such as the P1 – Center Ice Club, there might be obstructions to your view. For example, rows CC to H may have their view partially blocked by the penalty boxes. Be attentive to this while selecting your seats, and consider asking other visitors for their opinions on the best seat choices.
In conclusion, when planning your visit to T-Mobile Arena, be sure to explore the various seating options available, taking into account accessible seating, viewing angles, and potential obstructions in certain sections. By doing so, you'll ensure an enjoyable and memorable experience during your time at the venue.
Expert Tips for Choosing Seats
T-Mobile Arena offers a variety of seating options, ensuring that every fan has an enjoyable experience. Here are some expert tips for choosing the best and worst seats at the venue:
Center Ice Club Seats: For the ultimate hockey experience, consider sections 5, 6, 15, and 16, which are classified as Center Ice Club Seats. These sections offer one of the best views in the arena and are perfect for avid hockey fans looking to feel close to the action.
Glass Seats: Another premium option for hockey enthusiasts is the Glass Seats, which can be found in the Main Concourse's lower level sections in rows GS1 and GS2. These seats provide a unique perspective of the game as you'll be up-close to the players and feel the intensity on the ice.
Obstructed Views: Some seats may have obstructed views, especially in sections P1 and P2, due to the penalty boxes. To avoid this issue, consider avoiding rows CC through H in these sections.
Upper Levels: T-Mobile Arena is designed to ensure that even higher-level seats provide excellent sightlines. While you'll be farther away from the action, you'll still have a comfortable view without the need for binoculars.
Luxury Suites: If you're looking for an exclusive experience, T-Mobile Arena offers 44 luxury suites, 2 party suites, and 8 event level suites.
Event-Specific Considerations: Keep in mind that seating preferences may vary depending on the event. For instance, concerts and other performances might have different floor layouts or stage setups. It's essential to check the event's seating chart when making your decision.
Remember, what constitutes the best and worst seats at T-Mobile Arena depends on personal preferences and priorities. Take time to research available seating options, examine seating charts, and read reviews to ensure that you choose the right seats for your event.
Conclusion
In summary, choosing the best and worst seats at T-Mobile Arena greatly depends on the event and personal preferences. For concerts, the most common seating layout includes an end-stage setup, with the stage near sections 1, 2, and 19. The floor is typically divided into sections labeled A-H or A-J, offering a close-up view of the performance. However, keep in mind that floor seats may require standing for the entire show.
For sports events, consider the Center Ice Club, which provides a great view of the action, but be mindful of potential obstructions due to penalty boxes in rows CC to H. Moreover, there are various premium seating options such as Glass Seats, Hyde Lounge, Loge Boxes, and Mezzanine for an enhanced experience.
Remember that the best seat is subjective and may differ based on individual preferences. Take into consideration factors such as proximity to the stage, seat elevation, and possible obstructions. It's essential to research and explore different seating locations before making a decision, so you can fully enjoy your time at T-Mobile Arena.