Finding a parking spot these days is an impossible mission, especially in New Jersey. This process is even more demanding when you have to park near MetLife Stadium. It can take up to an hour just to find a spot!
However, this article should put an end to this agony.
Keep reading and find out where the best spots for parking near MetLife Stadium are!
A Few Words About MetLife Stadium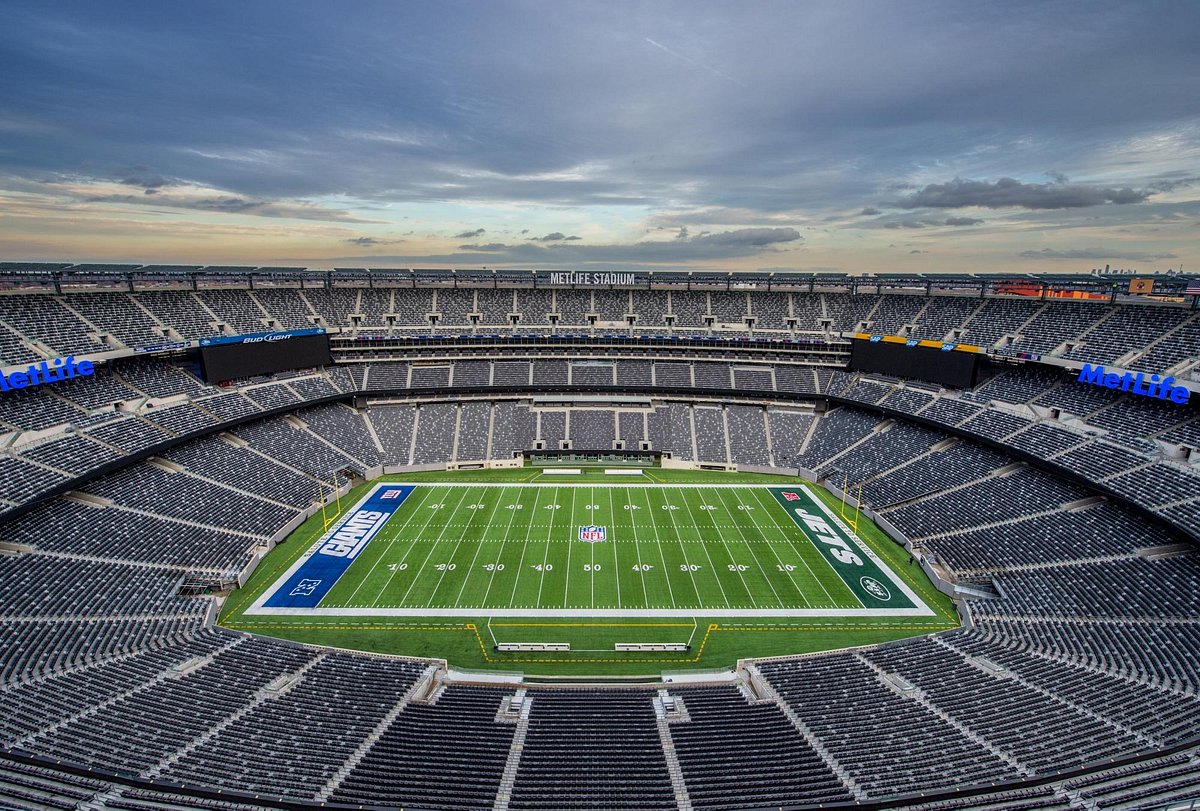 If you are unfamiliar by now, the MetLife Stadium is home to multiple basketball teams. It is located in Meadowlands Sports Complex in East Rutherford, New Jersey, eight miles west of New York.
It has the capacity to welcome 82,500 guests.
Aside from hosting thousands of games in different sports, this stadium is also a popular concert venue. Usually, the biggest pop stars of our century, like Taylor Swift, Harry Styles, and Ed Sharen, perform here. So, if you are attending an NBA game or a concert, you will need a space for parking near MetLife Stadium.
As this is a common tourist attraction, the stadium organizes private tours. Also, it is very close to many other New Jersey highlights, making this area perfect for leaving your car even if you are just exploring the city.
3 Best Spots for Parking Near MetLife Stadium
The private stadium's parking lots – A-M
Lot 26
Redd's Restaurant Parking
Overview
The private stadium's parking lots – A-M
Like the majority of the stadiums around the USA, MetLife Stadium offers private parking. There are a number of parking lots around the stadium named after different alphabetical letters that you can use. Based on the letters, there are around 13-14 parking lots near the stadium.
The lots usually open five hours prior to the start of the event. However, note that the closing time of the lots is typically two hours after the end of the game.
Bear in mind that it doesn't matter how early you arrive at the MetLife Stadium, you won't be able to park earlier than five hours before the start of the event.
The parking is safe and secure. Because of that, you don't have to be worried about scratches on your car or if your items will be stolen.
Price rates
There are two types of charges if you decide to park at one of the private lots of MetLife Stadium. The charges depend on the type of the event. On the official website of this stadium you can read that there are two types of events: NFL and non-NFL.
When there is a NFL event, you can purchase a prepaid permit via Ticketmaster.
Firstly, you'll have to choose the game you are attending. As a next step you'll need to select a platinum or gold permit.
If you are attending a non-NFL event, such as a concert, the prices are a subject of change. However, typically they charge $40 per car, or $160 per bus.
Additional information
Lot 26
Situated only 0.3 miles away from the stadium this parking lot is a great location to park your vehicle. It has a direct view of the MetLife Stadium, which is often used for pictures by the people.
You don't need to book a ride or find any kind of transport to the stadium, as it is within an average distance of an eight-minute walk. The walk to the entrance of the stadium can be shorter or longer, depending on your ticket entrance.
Price rates
Unfortunately, there is no information regarding the charges. For that reason, we advise you to ask them before heading there.
Additional information
| | |
| --- | --- |
| Location | Lot 26 |
| Website | No website |
| Opening hours | 24/7 |
| Distance from the stadium | 0.3 miles |
| Rating | No rating |
Redd's Restaurant Parking
Located less than a mile or a two minutes drive to the stadium, this place has a reputation for being the best parking for your vehicle. The lot is always open five hours prior to the start of the event.
However, as this is a restaurant, you can always enjoy good food and drinks before or after the event.
Price rates
This place offers two types of services. The first one includes parking and transfer to the stadium, which costs $53. The second option is to purchase just a shuttle-out ticket that is only $10.
With the first option, you will have a parking spot, plus a bus transfer to and from the stadium.
If you consider buying the second packet, then you won't be able to park your car there. This option is applied only to individuals and includes just the bus transfer to and from the stadium.
The parking packages are available for 99% of the events. You can check the prices and all the details on their website.
Additional information
Benefits of Parking Your Vehicle at a Private Stadium Parking Lot
All stadiums around the USA offer private parking lots. They exist in order to make your experience easier and care-free.
At first, you may think that parking there means that you'll be charged more. Yet, the truth is that there isn't a drastic difference between the charges.
According to the parking information on the MetLife Stadium webpage, you will typically be charged $40 per car. On the other hand, if the event is considered as NFL, you will have to choose between a gold or platinum package.
Bear in mind that the available spaces at the private parking of MetLife Stadium are subject to change. Also, the price may vary depending on different conditions, such as the demand.
However, if you park your car there, you won't have to walk for an hour or use different types of transport to reach the stadium. All of the lots are near the MetLife Stadium, to be precise, within a maximum distance of 0.8 miles.
For that reason, we suggest you reserve your spot in advance. As an alternative, we suggest you look at the other two spots for parking near the MetLife Stadium, mentioned in this article.