Whether you're a die-hard Cincinnati Reds fan or just planning a fun day at the game, getting to the Great American Ball Park is an important part of your experience. Located in downtown Cincinnati at the corner of Second Street and Joe Nuxhall Way, the park is surrounded by various transportation options that cater to different preferences. In this quick guide, you'll learn the best ways to reach the famous ballpark to make your visit as smooth and enjoyable as possible.
Great American Ball Park stands on the picturesque banks of the Ohio River, making it an attractive destination not just for baseball enthusiasts but for anyone seeking a leisurely day outdoors. To help you plan your visit ahead and arrive at the park hassle-free, this guide will explore the different means of transportation, accessibility and accommodations, and nearby attractions. Knowing these key details will ensure you'll have a fantastic time at one of Cincinnati's most iconic landmarks.
Key Takeaways
Multiple transportation options are available for visiting the ballpark.
Accessibility and accommodations make it an enjoyable experience for all visitors.
The park's location near the Ohio River offers additional nearby attractions to explore.
Choosing Your Transportation
When planning a trip to the Great American Ball Park for a Cincinnati Reds game, it's important to consider the different transportation options to make your visit as smooth as possible. In this section, we'll discuss public transportation options, driving, and parking near the ballpark.
Public Transportation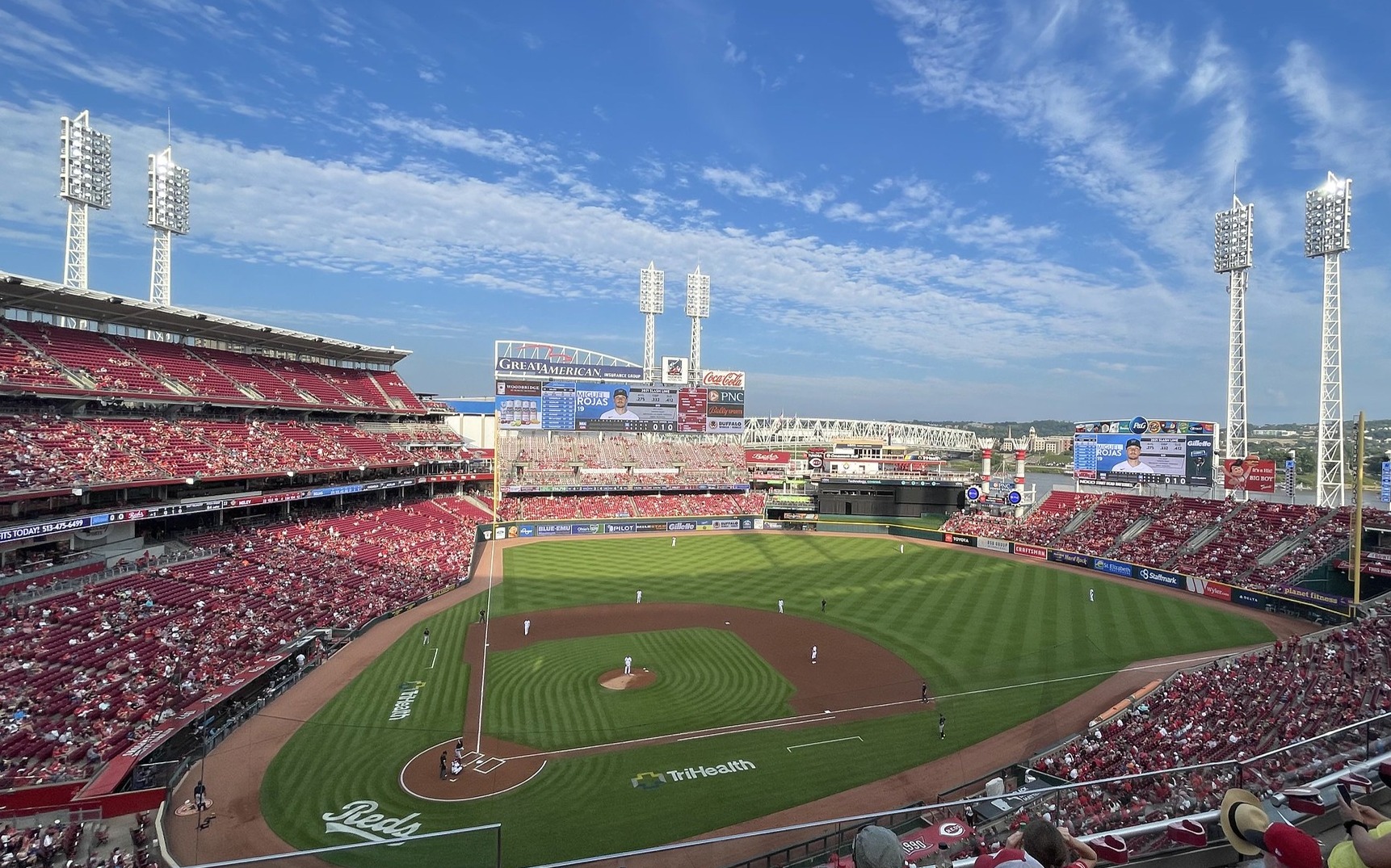 The Cincinnati Bell Connector is a modern streetcar system that covers a 3.6-mile loop, connecting the riverfront at The Banks, Downtown, and Over-the-Rhine areas. This streetcar service is both free and convenient, with Station 1 at The Banks just steps away from Great American Ball Park.
Additionally, consider taking the bus to the ballpark. For example, you can take the line 1 bus from Madison at 6th to 4th at Walnut, which takes about 19 minutes and costs $2.
Driving and Parking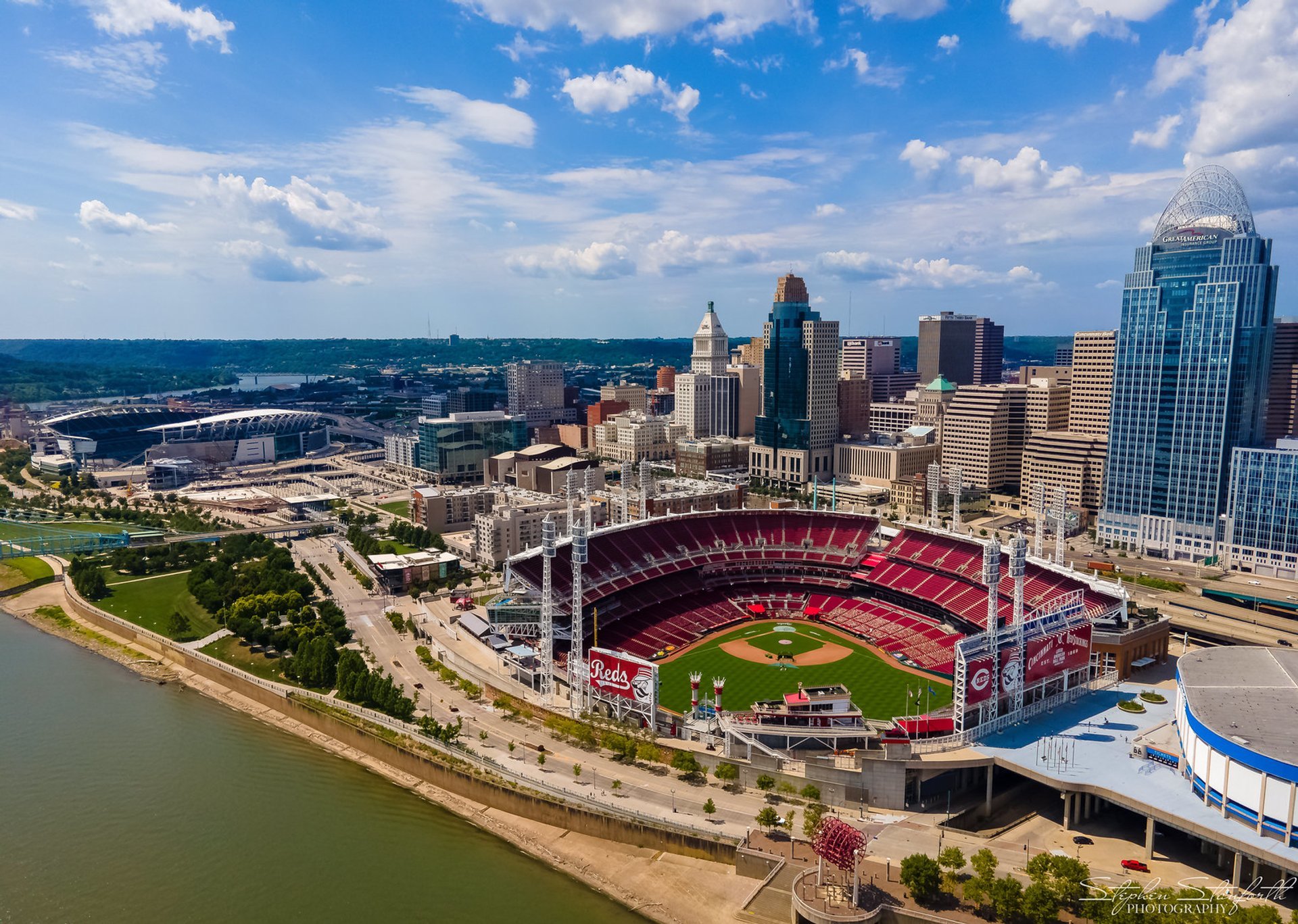 Driving to the ballpark can also be a viable option if you plan ahead. Before heading to a Reds game, it's a good idea to book your parking spot in advance to save time and hassle. Services like SpotHero can help you reserve a spot easily.
There are also alternative parking options, such as street parking near the ballpark. It's worth noting that taking an Uber instead of parking can save you time and stress, especially if you're staying in a nearby hotel.
If you prefer to be closer to the action, you can choose a hotel within walking distance to the stadium, so you can avoid parking and transportation altogether. Make sure to check online for hotels that fit your preferences and budget.
In summary, planning your transportation to the Great American Ball Park ensures a smooth and enjoyable experience. Whether you choose public transportation or driving, knowing your options and making arrangements ahead of time will lead to a stress-free game day.
Navigating to the Ball Park
From Downtown Cincinnati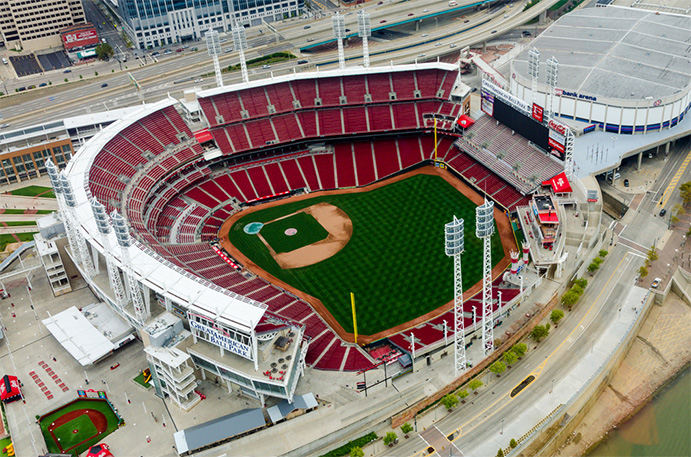 Getting to the Great American Ball Park from downtown Cincinnati is relatively simple. The ballpark is located at the corner of Second Street and Joe Nuxhall Way. To reach it from downtown, you can:
Walk: It's just a short walk from many downtown locations. Follow Second Street east until you reach Joe Nuxhall Way.
Public Transportation: Cincinnati's Metro bus system has several routes that pass by or near the ballpark. Check Cincinnati Metro's website for route and schedule information.
Rideshare: Popular rideshare services like Uber and Lyft are available in downtown Cincinnati, providing convenient transportation to the ballpark.
From Northern Kentucky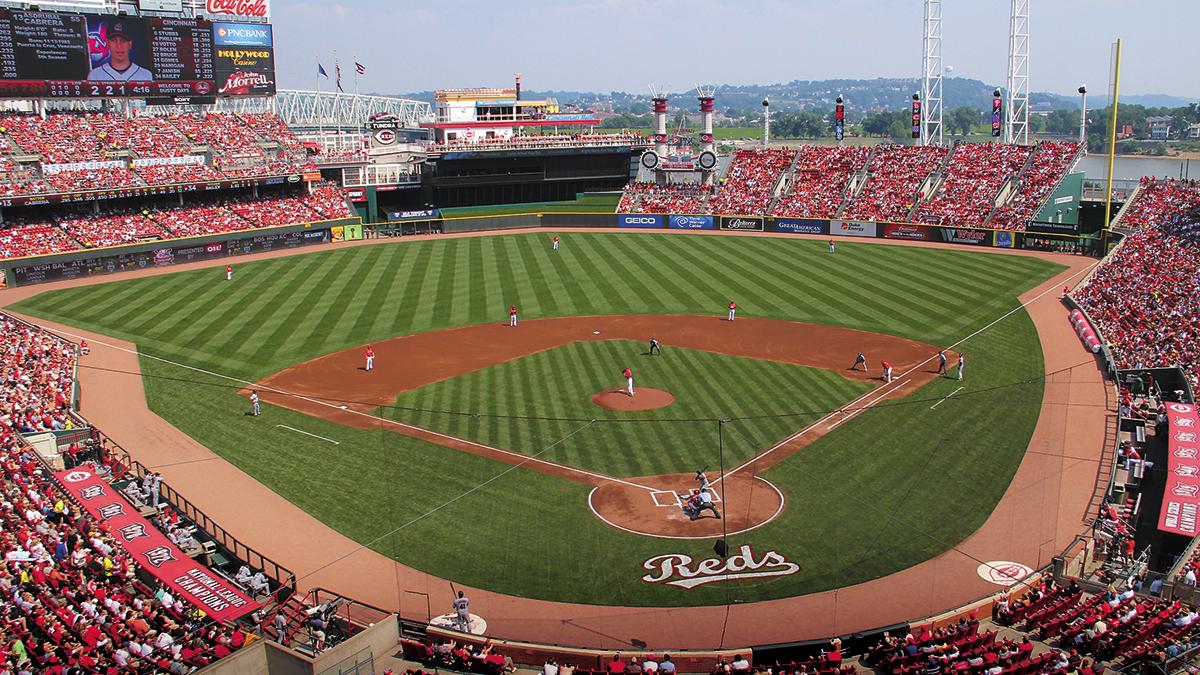 If you're visiting from Northern Kentucky, there are several options for reaching the Great American Ball Park:
Drive: Take I-71/I-75 North across the Ohio River, then exit at Second Street. Head east on Second Street and follow it to Joe Nuxhall Way. The ballpark will be on your right. Be sure to reserve your parking spot ahead of time using a service like SpotHero.
TANK Bus: The Transit Authority of Northern Kentucky (TANK) offers a Southbank Shuttle that travels between several popular locations in Northern Kentucky and downtown Cincinnati, including stops near the ballpark. Check TANK's website for schedules and fares.
Walk or Bike: Visitors can walk or bike across the picturesque Roebling Suspension Bridge, which connects Covington, Kentucky to downtown Cincinnati. From the bridge, it's a short walk to the ballpark.
Accessibility and Accommodations
Wheelchair Access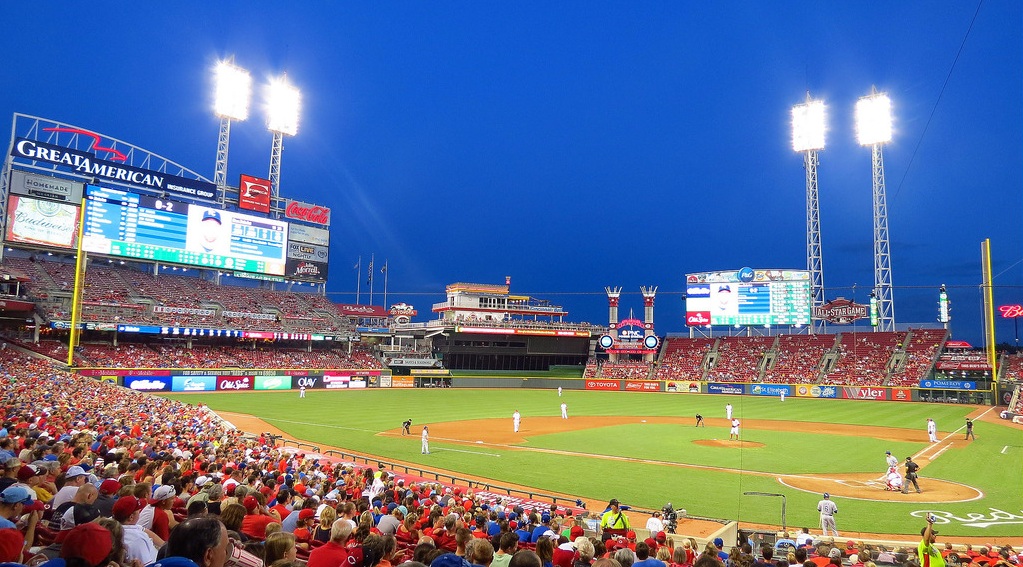 Great American Ball Park is a fully accessible ballpark for all guests. Accessible parking is available in two locations: the East section of the Central Riverfront Garage ($20) and the East Garage ($10). Both are conveniently located near the ballpark. It is also equipped with ramps, elevators, and wheelchair seating to accommodate guests with mobility needs.
Assisted Listening Devices
Assisted Listening Devices are available at Great American Ball Park to enhance the experience for guests with hearing impairments. Guests can obtain these devices at no charge to use during the game or event. To ensure the devices' availability and proper functioning, it is recommended to contact the ballpark staff in advance to reserve a device or address any specific questions or concerns.
Nearby Attractions
Cincinnati Riverfront
The Cincinnati Riverfront is a popular area with various attractions just minutes away from the Great American Ball Park. It offers beautiful views of the Ohio River and the historic John A. Roebling Suspension Bridge. The area is perfect for a leisurely stroll, photo opportunities, and exploring nearby bars, clubs, and breweries.
Smale Riverfront Park
Situated within a 2-minute walk from the ballpark, Smale Riverfront Park is a must-visit attraction when in the area. With 707 reviews, visitors can indulge in experiences starting from $12. The park offers a variety of recreational facilities, including fountains, walking paths, seasonal swings, play areas for children, and amazing views of the river. It's ideal for a pre-game or post-game visit, offering a serene environment for families and friends alike.