Nationals Park, located at 1500 South Capitol Street, SE Washington, DC, is the home of the Washington Nationals and a popular destination for baseball enthusiasts.
Whether you are a local resident or a visitor to the nation's capital, getting to the ballpark can be easy and stress-free, given the numerous transportation options available. In this guide, we will discuss various methods of reaching Nationals Park, including public transportation, driving and parking, bicycling, and ridesharing services.
Public transportation is one of the most highly regarded ways to get to Nationals Park, with the D.C. Metrorail system being an excellent choice for countless fans.
The Navy Yard-Ballpark Station is just a few blocks away from the ballpark, and offers efficiency and convenience for those choosing to ride the train. For those who prefer to drive, parking is available at Nationals Park, although it is strongly recommended to purchase parking in advance.
Sometimes, fans may even choose to bike, use ridesharing services, or explore alternate transportation options such as water taxis or Metrobus and DC Circulator.
Key Takeaways
Numerous transportation options make getting to Nationals Park easy and convenient.
Public transportation, like the D.C. Metrorail, is a popular choice for fans attending games.
Driving, biking, ridesharing, and alternate options also offer ways to reach Nationals Park.
Getting to Nationals Park by Public Transportation
One of the best ways to get to Nationals Park in Washington D.C. is by using public transportation.
This allows you to avoid traffic and parking issues around the stadium.
Below are the main public transportation options you can use to reach the ballpark.
Using Metrorail
The Metrorail system is a convenient and popular choice when traveling to Nationals Park. You can take the Metrorail Green Line to the Navy Yard-Ballpark station.
The station is just a short walk from the ballpark, making it an easy and hassle-free option.
Here's an example of using Metrorail:
Board the Green Line in the direction you need.
Exit the train at Navy Yard-Ballpark station.
Walk to the ballpark entrance, which is just a few minutes away.
Using Metrobus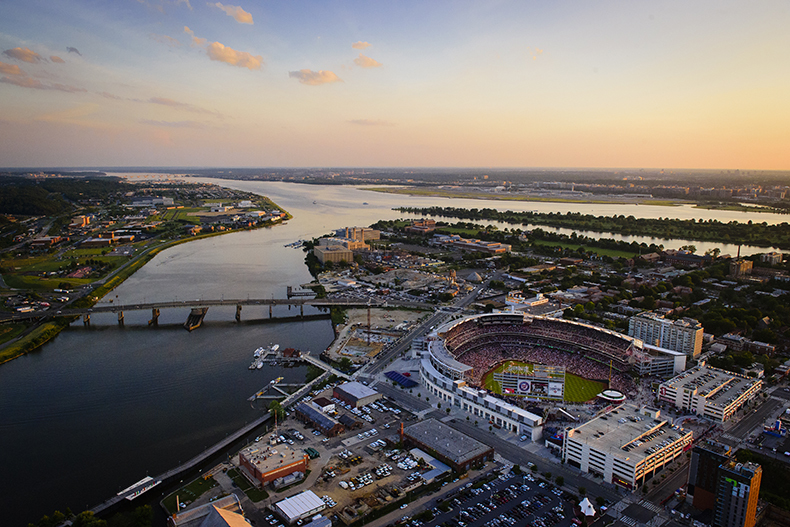 If Metrorail is not an option or if you prefer to use the bus system, there are several Metrobus routes you can take to get to Nationals Park.
Route P6 passes nearby the stadium, while other routes like D-300 and 74 pass through nearby streets, allowing you to walk a short distance to the ballpark. Check the WMATA website for specific timetables and additional route information.
Here's an example of using Metrobus:
Board the bus you need.
Exit the bus at the stop nearest to the stadium.
Walk to the ballpark entrance.
Using the DC Circulator
Another option for getting to Nationals Park is the DC Circulator, which offers affordable bus services throughout the city.
While the DC Circulator has fewer routes than Metrobus, it still offers a convenient mode of transportation to Nationals Park. Visit their website or use a transit app to plan your route and identify transfer points if needed.
Here's an example of using the DC Circulator:
Board the DC Circulator bus you need.
Exit the bus at the stop closest to the stadium.
Walk to the ballpark entrance.
Driving and Parking
Parking Options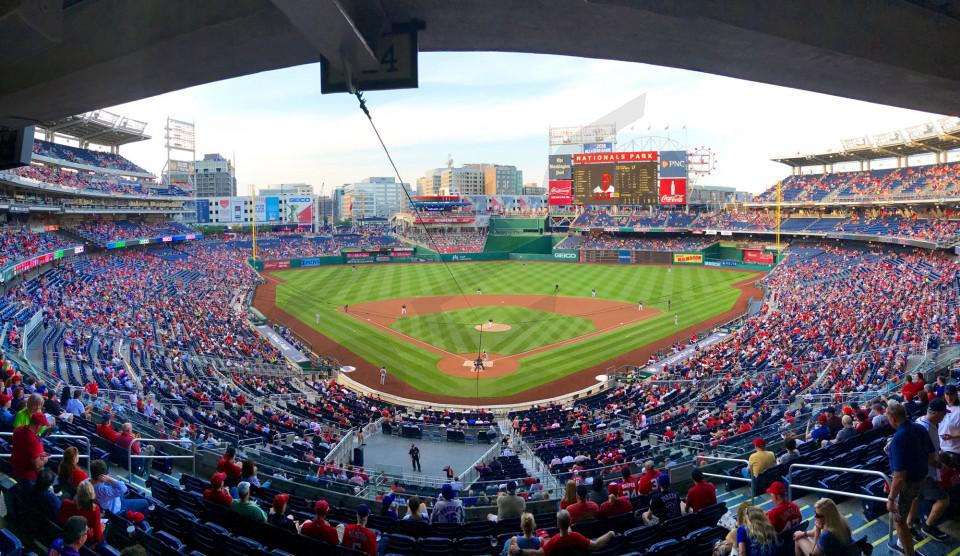 Nationals Park offers a variety of parking options for fans:
Official parking lots and garages around the stadium
Off-site parking lots at a lower cost
Street parking in the surrounding neighborhood (limited availability)
Remember that prices for official Nationals parking can range from $20-$49 during the regular season and may increase during postseason games.
Pre-Purchased Parking Passes
To simplify your trip to Nationals Park, it is highly recommended that you purchase a parking pass in advance.
This can save you both time and hassle by guaranteeing a spot in your preferred lot before you even leave home. Visit the official Nationals website to choose from several covered and uncovered parking options.
Street Parking
Street parking near Nationals Park can be difficult to find and is generally limited in availability. Be aware of any parking restrictions and signs, as well as residential permit zones before deciding on a spot.
You may need to park further away and walk or use public transportation for the final part of your journey to the ballpark.
Biking to Nationals Park
Bike Routes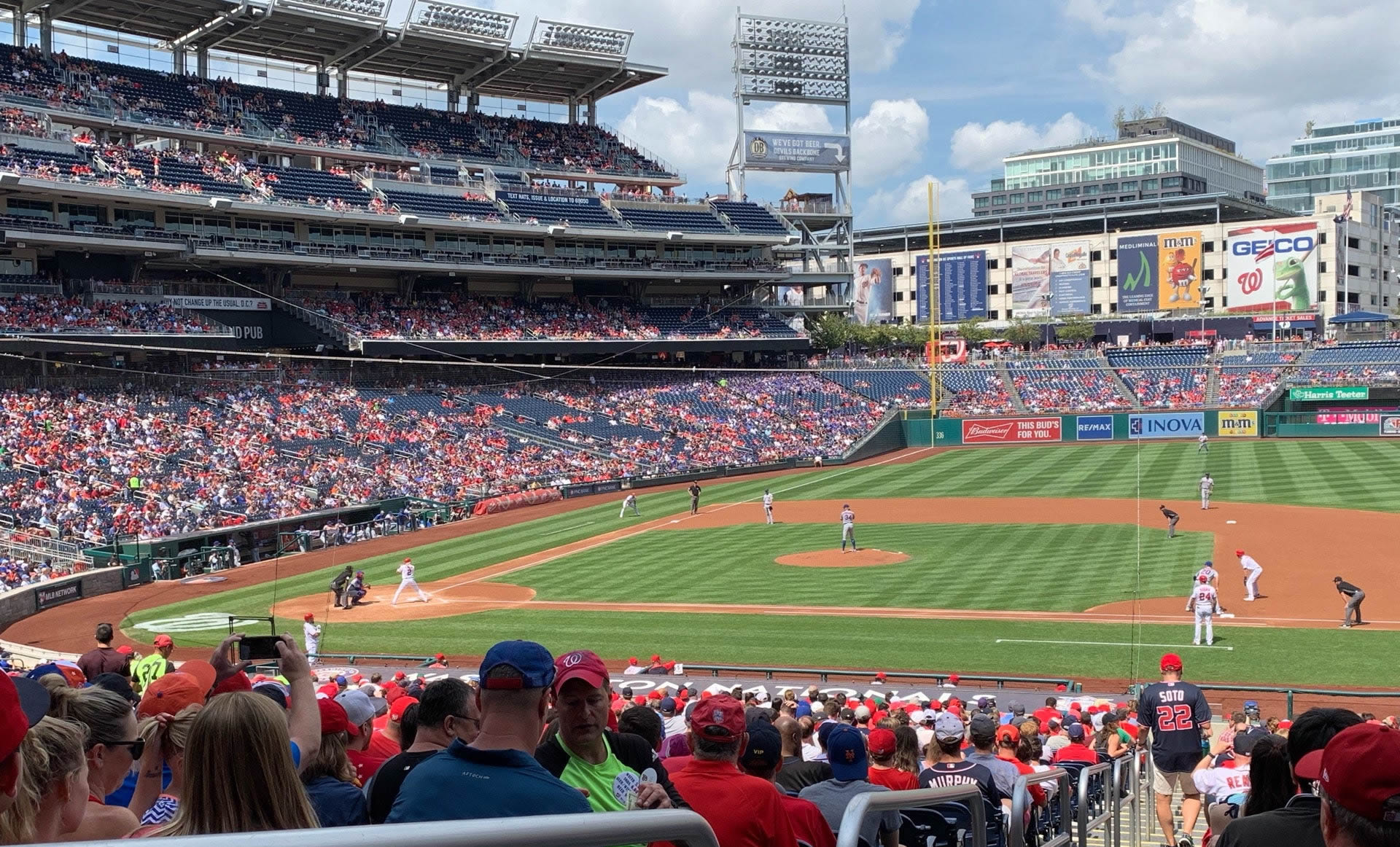 Washington, D.C. has a vast network of bike lanes and trails, making it easy to cycle to Nationals Park.
Some popular routes include the Anacostia Riverwalk Trail, which winds along the Anacostia River and offers scenic views before reaching the ballpark, and the Capitol Riverfront Bike Lane, which provides a direct and safe connection from the heart of the city.
These well-maintained paths make for a convenient and enjoyable ride for visitors planning on biking to the game.
Bike Parking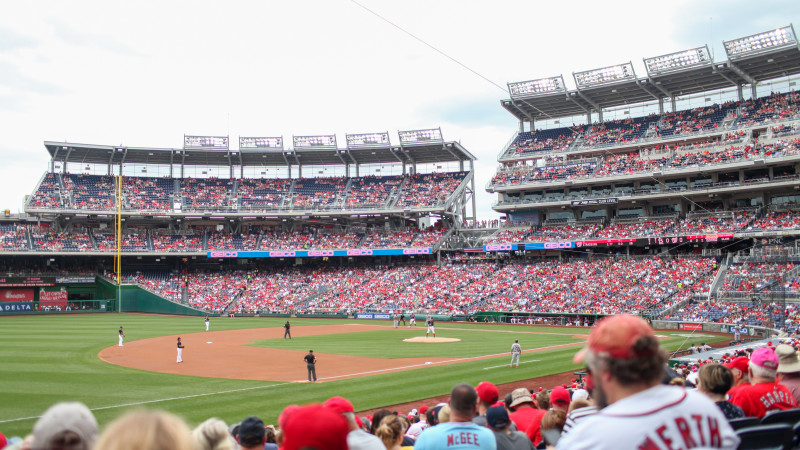 Nationals Park is bicycle-friendly, with space for 250 bikes in bike racks located around the exterior of the ballpark.
To ensure a safe and secure experience, guests are encouraged to use the free Bicycle Valet service. The Bicycle Valet is situated to the left of the entrance to Garage C, on First Street SE near N Street SE. This service allows you to leave your bike in a secure area, enjoy the game, and then easily retrieve it after the event.
Ridesharing Services
Ridesharing services like Uber and Lyft are convenient options for getting to Nationals Park on game days or for any event held at the stadium.
Both companies have established partnerships with the Washington Nationals and provide dedicated pickup and drop-off locations to ensure a seamless experience for fans.
Uber
Uber is a popular choice for attendees because of its widespread availability and ease of use. To request a ride to Nationals Park, simply open the Uber app, enter the destination as "Nationals Park," and request the service that best suits your needs.
Upon arrival, drivers will drop you off at the dedicated Uber Zone near the ballpark. After the game, head to the same Uber Zone to request a ride back home. The designated pickup and drop-off area helps riders connect with their drivers easily and quickly.
Lyft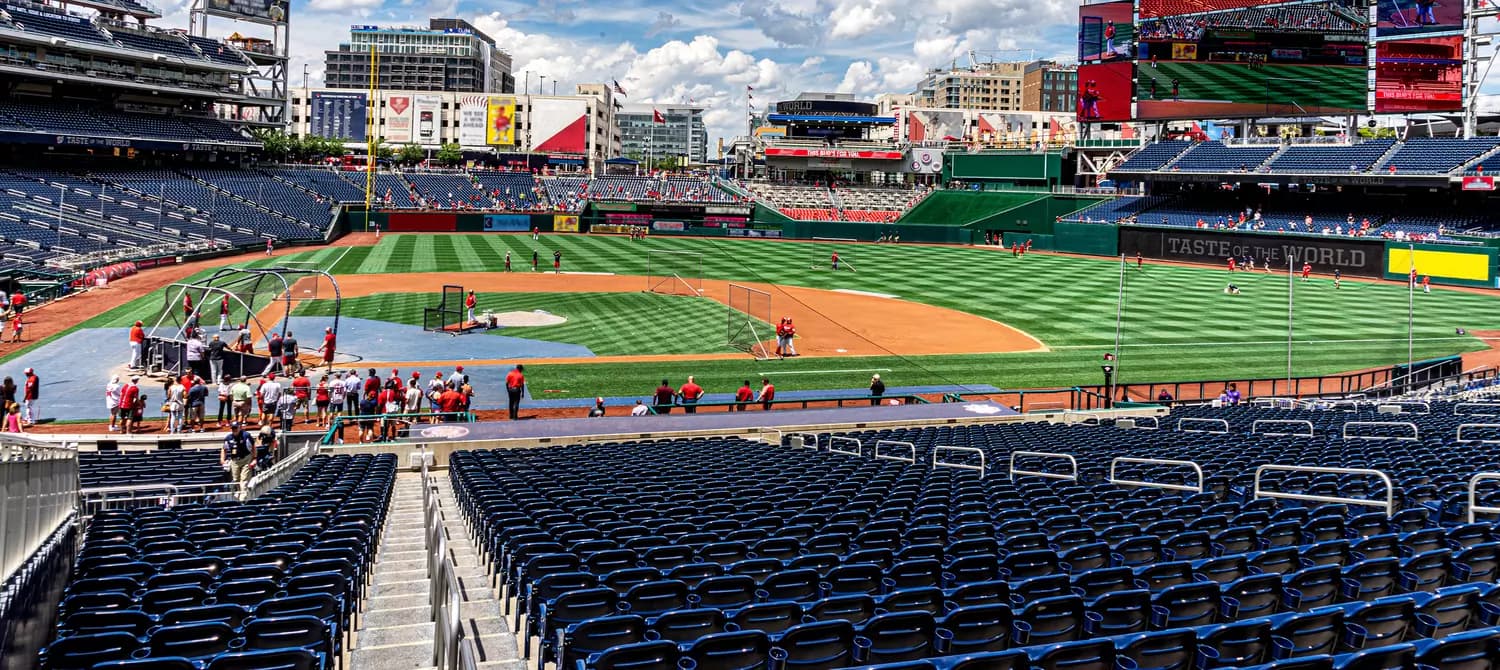 Lyft is another reliable ridesharing option for Nationals Park visitors. Similar to Uber, open the Lyft app, and enter "Nationals Park" as your destination to request a ride. Lyft maintains a designated pickup and drop-off area at the park, ensuring that riders can find their drivers without confusion.
Just like with Uber, make sure to head to the designated Lyft area after your event to catch a ride back home.
For both Uber and Lyft, riders are encouraged to keep an eye on pricing, as surge pricing during events may increase the cost of the ride. It's also a good idea to allow extra time for pickup and drop-off, as the area surrounding Nationals Park can become congested on game days.
Alternate Transportation Options
Walking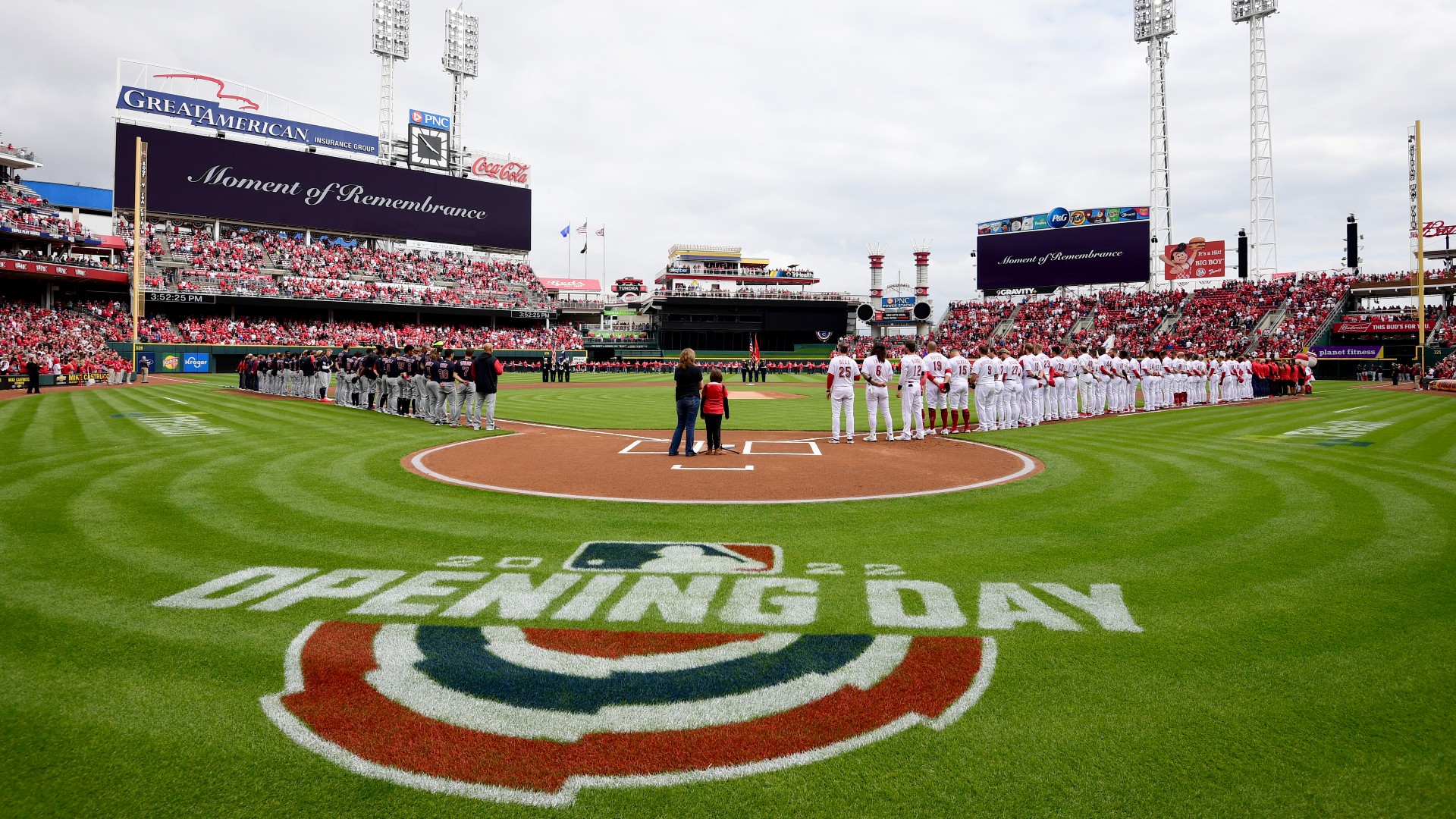 For those looking to explore the city on foot, Nationals Park is accessible through a 54-minute walk from downtown Washington D.C. This option is budget-friendly and allows for sightseeing along the way. Remember to plan your route ahead of time and consider factors such as weather and personal safety.
Water Taxi
For a unique and scenic mode of transportation, consider taking a water taxi to Nationals Park. Water taxis can be a fun and convenient way to access the ballpark while bypassing traffic and taking in the stunning views along the Potomac River. Before embarking, make sure to check the water taxi schedules and fees to ensure a smooth journey to the game.