Dallas, Texas, is home to an impressive collection of stadiums and arenas that cater to sports enthusiasts and entertainment seekers alike. From awe-inspiring designs to state-of-the-art amenities, these venues offer captivating experiences for visitors, whether they are attending a sporting event, a concert, or another type of gathering. In this article, we will explore some noteworthy stadiums and arenas in Dallas, highlighting their unique features, history, and the diverse events held at each site.
The American Airlines Center, which is considered the premier sports and entertainment arena in the Dallas area, serves as the home ground for the NHL's Dallas Stars and the NBA's Dallas Mavericks. Built to accommodate large audiences and showcase many types of events, this modern and versatile facility has hosted everything from basketball and hockey games to music concerts and other performances. Another notable venue is the Gerald J. Ford Stadium, which is recognized for its intimate setting and easy navigation, making it a delightful place to catch a football game and support local teams.
These are just a couple of examples reflecting the array of stadiums and arenas that Dallas has to offer. As we delve further into this topic, we will uncover more venues and experiences that perfectly illustrate the vibrant atmosphere and sports-loving spirit that thrives in this bustling metropolis.
History of Stadiums and Arenas in Dallas
Early Sports Venues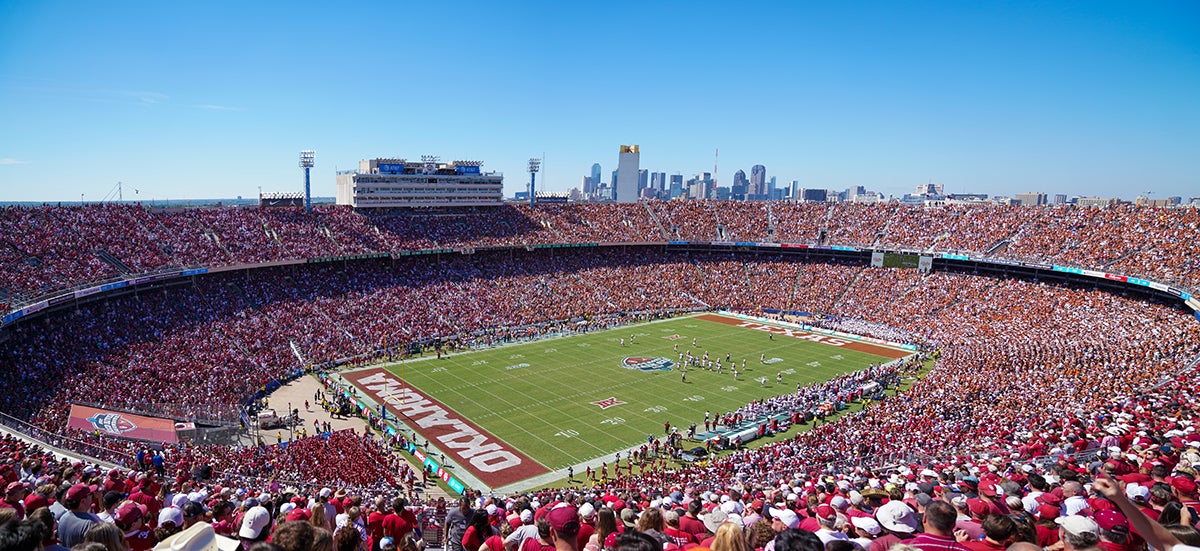 In the early days of professional sports in Dallas, a few notable stadiums and venues stood out for their significance. One such venue is the Cotton Bowl, a historic football stadium that catered to white, blue-collar workers who were interested in watching the game. It is located at the fairgrounds of the iconic Fair Park in Dallas.
Another early venue is Burnett Field, which served as the home for Dallas's minor league baseball teams from 1924 to 1964. For a brief period, Reunion Arena played a vital role in the sports scene of Dallas. From 1981 to 2001, the arena hosted the Dallas Mavericks in the NBA, and from 1994 to 2001, it was also the home of Dallas Stars in the NHL.
Modern Developments
Fast forward to the 21st century, and Dallas has seen a tremendous growth in modern stadiums and arenas. The American Airlines Center, which opened in 2001, replaced the Reunion Arena as the home for the Dallas Mavericks and Dallas Stars. This state-of-the-art facility cost $420 million to construct and is now a major landmark in the city.
In 2009, the AT&T Stadium was unveiled in Arlington, Texas, as the new home for the NFL's Dallas Cowboys. The stadium is renowned for its groundbreaking architecture and advanced technology. Just a few years later, in 2020, the Dallas-based MLB team, the Texas Rangers, moved into their new home at the Choctaw Stadium in Arlington.
As Dallas continues to grow and develop, more state-of-the-art stadiums and arenas are expected to emerge, further solidifying the city as a major player in the world of professional sports.
Notable Stadiums and Arenas
AT&T Stadium
AT&T Stadium, located in Arlington, Texas, is a state-of-the-art venue primarily serving as the home of the NFL's Dallas Cowboys. With a seating capacity of around 80,000, it is one of the largest stadiums in the NFL. It is also a popular venue for concerts and other large-scale events. Notable features of the stadium include a retractable roof, colossal video board, and numerous luxury suites.
American Airlines Center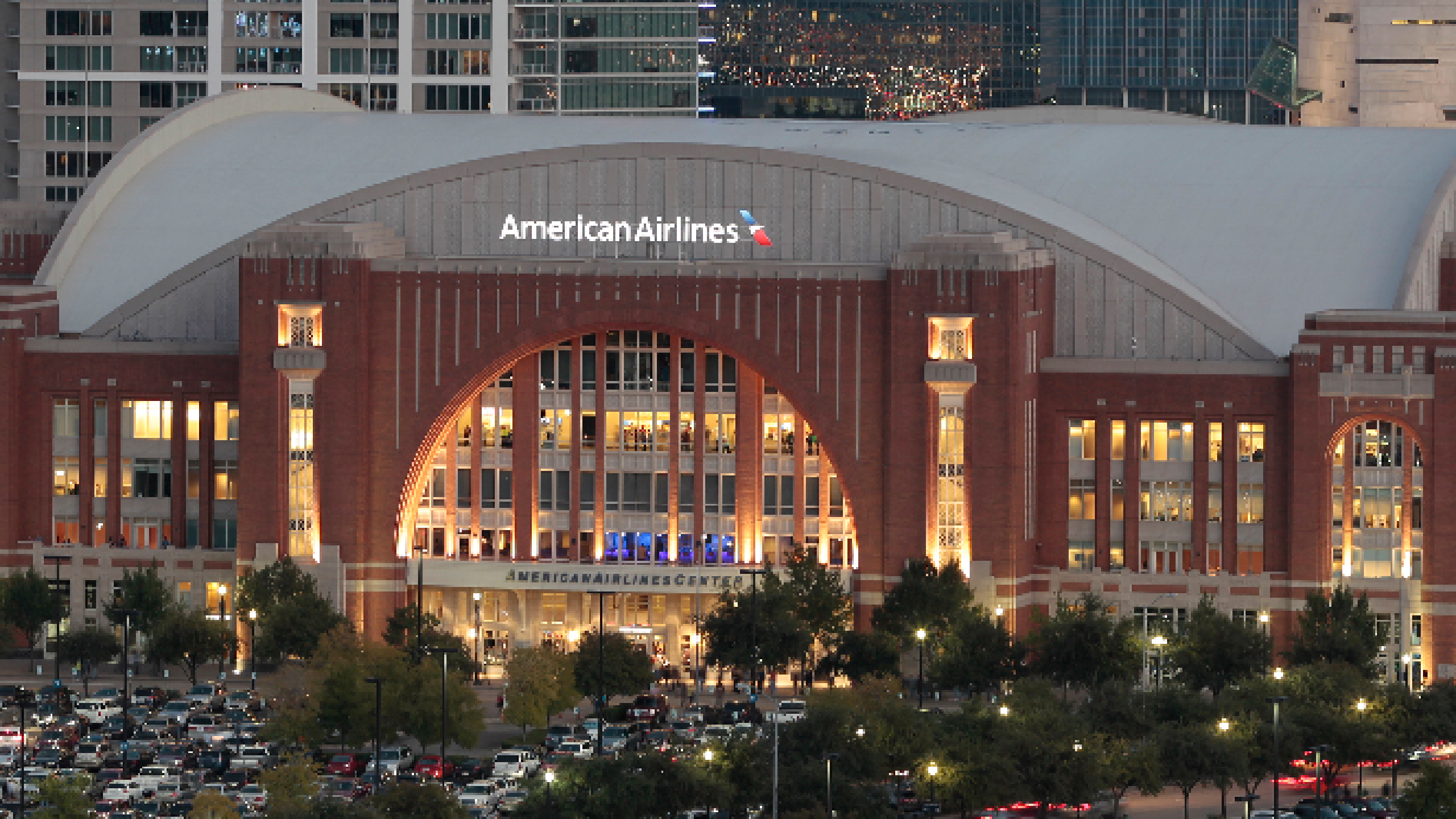 The American Airlines Center, situated in downtown Dallas, is a premier event space and sports venue. It is home to two professional sports franchises – the NBA's Dallas Mavericks and the NHL's Dallas Stars. With a seating capacity of nearly 20,000, this arena hosts not only sports events but also concerts, family shows, and other various entertainment events.
Cotton Bowl
The historic Cotton Bowl Stadium is one of Dallas' most iconic sports venues. It is located within the grounds of Fair Park, a National Historic Landmark District. Originally constructed in 1930, the stadium has since gone through numerous renovations and expansions. With a seating capacity of more than 90,000, the Cotton Bowl has hosted a wide range of sporting events, such as college football games, international soccer matches, and outdoor NHL games.
Globe Life Field
Globe Life Field is a remarkable ballpark in Arlington, Texas, and serves as the home of MLB's Texas Rangers. Opened in 2020, this modern stadium features a retractable roof, ensuring comfortable game experiences for fans regardless of weather conditions. With a seating capacity of around 40,000 spectators, Globe Life Field also hosts concerts and other events in addition to baseball games.
Events and Experiences
Sports Competitions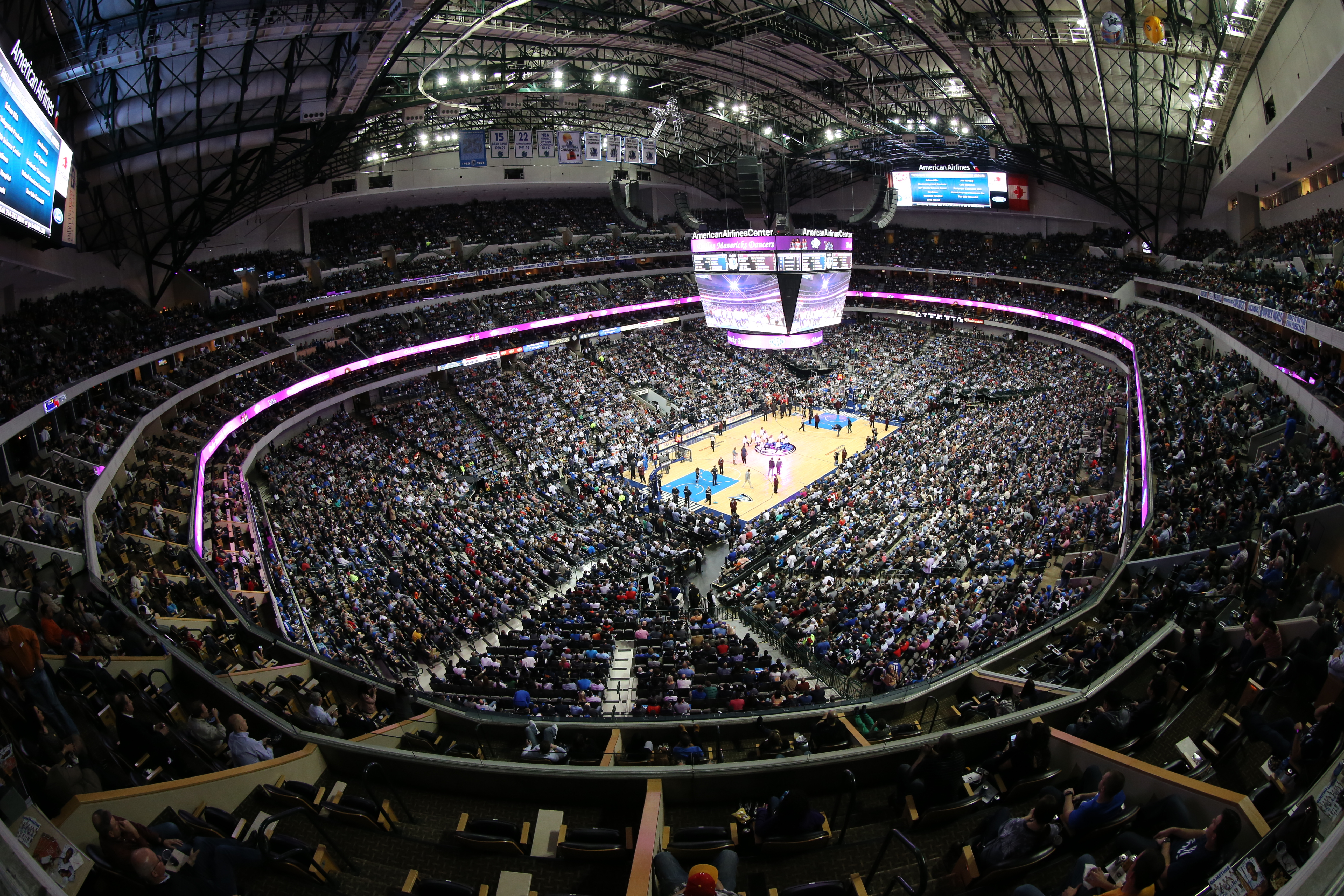 Dallas is home to several world-class stadiums and arenas that host various sports competitions throughout the year. The American Airlines Center is a popular destination for both basketball and hockey fans, as it is the home of the NBA's Dallas Mavericks and the NHL's Dallas Stars. Another iconic venue is the AT&T Stadium, which serves as the home of the NFL's Dallas Cowboys and hosts a range of other sports events like Monster Jam rallies.
Concerts and Shows
Dallas' stadiums and arenas also serve as fantastic venues for concerts and shows by local and international artists. The American Airlines Center is known to host must-see concerts featuring major pop and rock stars, while the AT&T Stadium has massive production capabilities that provide an unforgettable experience for musicians and audiences alike. Upcoming events include:
Duran Duran on June 10, 2023
blink-182 Tour on July 5, 2023
Erykah Badu on July 23, 2023
Remember to check their official websites or local event calendars for the most up-to-date information about performances happening in these venues.
Tours and Activities
If you're not in town for a specific event, don't worry! Many of Dallas' stadiums and arenas offer tours and activities that can provide a unique perspective on the venues' history and the events they've hosted. For example, the AT&T Stadium offers a variety of tour options, including self-guided, guided, and VIP tours, which may include a walk on the field, access to locker rooms, and stops at various notable points throughout the stadium.
Whether you're a sports fan, music enthusiast, or just curious about these impressive venues, Dallas' stadiums and arenas offer a range of events and experiences that are sure to leave a lasting impression.
Future