The National Basketball Association (NBA) is home to 30 teams, each with their own unique arenas for fans to enjoy the action.
While there are currently only 29 full-time arenas, as both Los Angeles teams, the Lakers and Clippers, share Crypto.com Arena, each venue holds its own fascinating history and distinctive features.
From the prestigiously historic Madison Square Garden, the oldest NBA arena dating back to 1968, to the modern venues like the upcoming Inglewood arena for the Clippers, expected to be completed by 2024, NBA arenas offer a captivating array of architectural marvels and cutting-edge amenities.
The sheer diversity in these venues not only showcases the progression of stadium design, but also the evolution of the NBA as a globally recognized brand.
With each arena having its own unique capacity, history, and atmosphere, fans traveling to different cities to experience NBA games can anticipate an immersive experience at every destination.
As the league continues to grow, it remains crucial for these venues to adapt and modernize, ensuring that the loyal fan base remains captivated both on and off the court.
A Brief History of NBA Arenas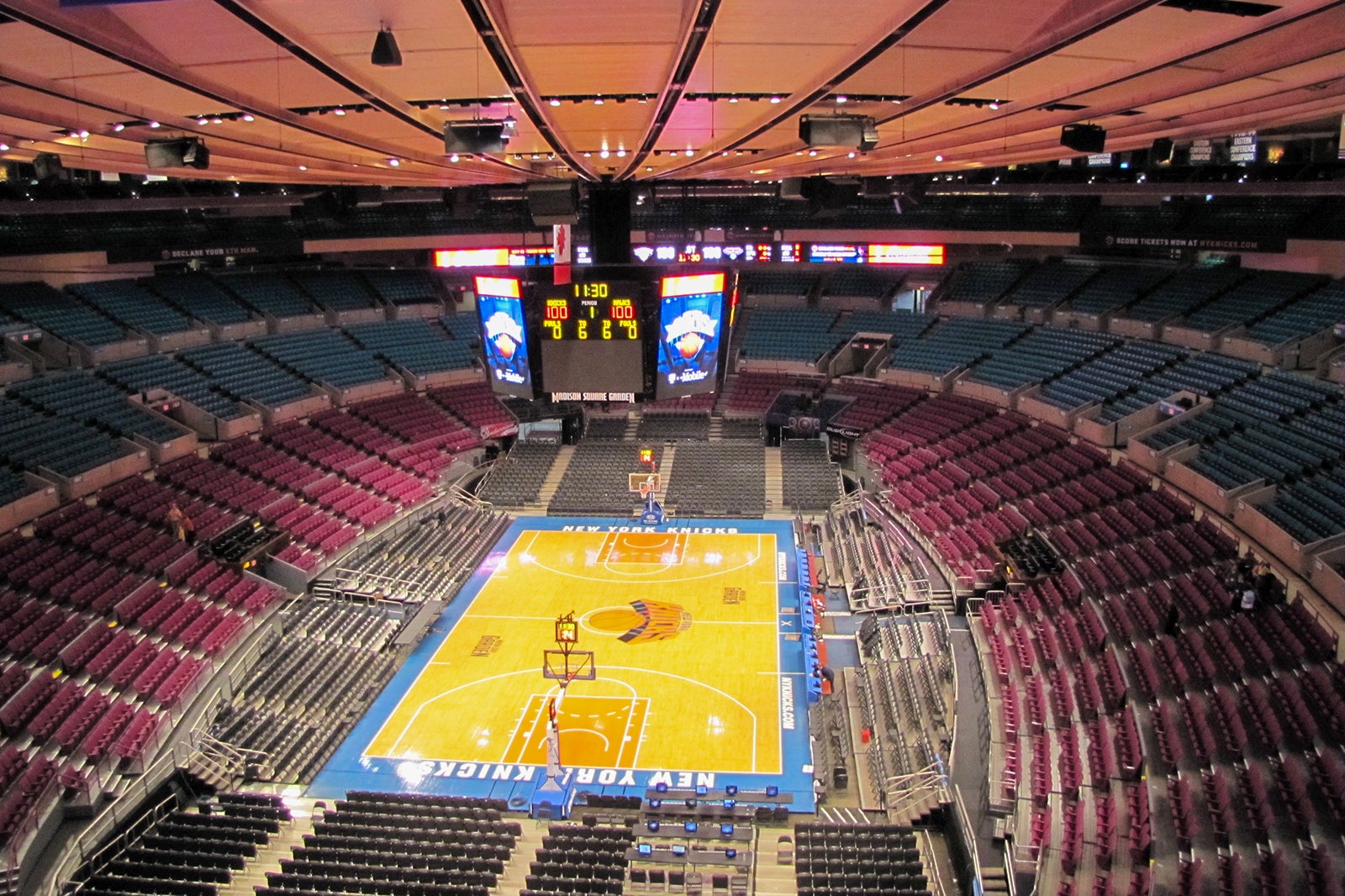 The history of NBA arenas can be traced back to the league's formation in 1946. Throughout the years, arenas have undergone significant changes in terms of design, location, and capacity.
One of the oldest arenas in the NBA is Madison Square Garden, home of the New York Knicks. It was first opened in 1968 and underwent a massive renovation from 2010 to 2013. Despite its age, the renovations resulted in a brand new arena bowl and concourses within the original structure.
The Golden State Warriors played in the Oracle Arena, which was previously the oldest NBA arena before they moved to the Chase Center in 2019. The Oracle Arena first opened in 1966 as the Oakland-Alameda Coliseum Arena, becoming the Warriors' permanent home in 1971 and hosting its first NBA championship in 1975 .
As the league expanded, more arenas were built to accommodate new teams. The Scotiabank Arena, for example, was initially planned as an NBA-specific venue, but was modified to accommodate the NHL's Maple Leafs as well.
Currently, there are 29 full-time arenas for the 30 NBA teams. The Los Angeles Lakers and Clippers share the Crypto.com Arena; however, the Clippers plan to build a new arena by 2024. The United Center, home to the Chicago Bulls, holds the highest capacity of any current NBA arena, accommodating 20,917 spectators.
The Current NBA Arenas
The NBA features 30 teams that play across the United States and Canada, divided into two conferences: the Eastern Conference and Western Conference.
Let's take a look at each of the arenas within the Eastern and Western Conferences:
Eastern Conference
The Eastern Conference consists of 15 teams with various home arenas, including:
Western Conference
The Western Conference also consists of 15 teams, but notably, there are only 14 full-time arenas since both the Los Angeles Lakers and the Los Angeles Clippers share Crypto.com Arena.
The full list of home arenas in the Western Conference is as follows:
Dallas Mavericks – American Airlines Center
Denver Nuggets – Ball Arena
Golden State Warriors – Chase Center
Houston Rockets – Toyota Center
Los Angeles Clippers – Crypto.com Arena
Los Angeles Lakers – Crypto.com Arena
Memphis Grizzlies – FedExForum
Minnesota Timberwolves – Target Center
New Orleans Pelicans – Smoothie King Center
Oklahoma City Thunder – Paycom Center
Phoenix Suns – Footprint Center
Portland Trail Blazers – Moda Center
Sacramento Kings – Golden 1 Center
San Antonio Spurs – AT&T Center
Utah Jazz – Vivint Arena
Iconic NBA Arenas
Madison Square Garden, located in New York City, is the oldest arena in the NBA, having first opened its doors in 1968. Despite its age, it has undergone a significant renovation from 2010 to 2013, maintaining its status as one of the most iconic NBA arenas.
Being home to the New York Knicks, Madison Square Garden has also been ranked as one of the top 10 best NBA arenas in the world.
Another stunning NBA venue is the Barclays Center, a multi-purpose indoor arena situated in Brooklyn, New York City. Serving as the home of the Brooklyn Nets and New York Liberty, Barclays Center is often recognized as one of the most beautiful arenas in NBA history. The arena is also used for concerts, conventions, and other events.
Los Angeles is home to the Staples Center (now known as the Crypto.com arena), an NBA arena that is considered one of the most iconic in the league. Opened in 1999, the Staples Center is shared by the Los Angeles Lakers and Clippers. Aside from hosting various NBA games, the arena has also been a venue for Olympic Games, Grammy Award ceremonies, and numerous concerts featuring famous artists.
The Rocket Mortgage FieldHouse, located in Cleveland and home to the Cleveland Cavaliers, is one of the largest arenas in the NBA, with a seating capacity of 19,432 people for basketball games. While it gained more attention during LeBron James' time in Cleveland, the impressive size of the arena cements its place among the most iconic NBA venues.
Arena Amenities and Features
NBA arenas strive to provide the best possible experience for fans by offering state-of-the-art amenities and features.
In this section, we explore some of the upgrades and attractions found in these modern sports venues.
Technology Upgrades
Ever-evolving technology has led to significant advancements in NBA arenas. One notable example is the new kinetic 4k scoreboard found in select stadiums. This massive, high-resolution screen provides fans with crystal clear replays and live-action shots throughout the game. Additionally, many arenas have improved their sound and lighting systems for a more immersive experience.
WiFi connectivity has also been enhanced in most NBA arenas, ensuring fans can stay connected to social media and other digital platforms. Furthermore, modernized concourses allow fans to explore the venues more easily, with open-air lounge areas providing a relaxed environment for socializing and enjoying refreshments.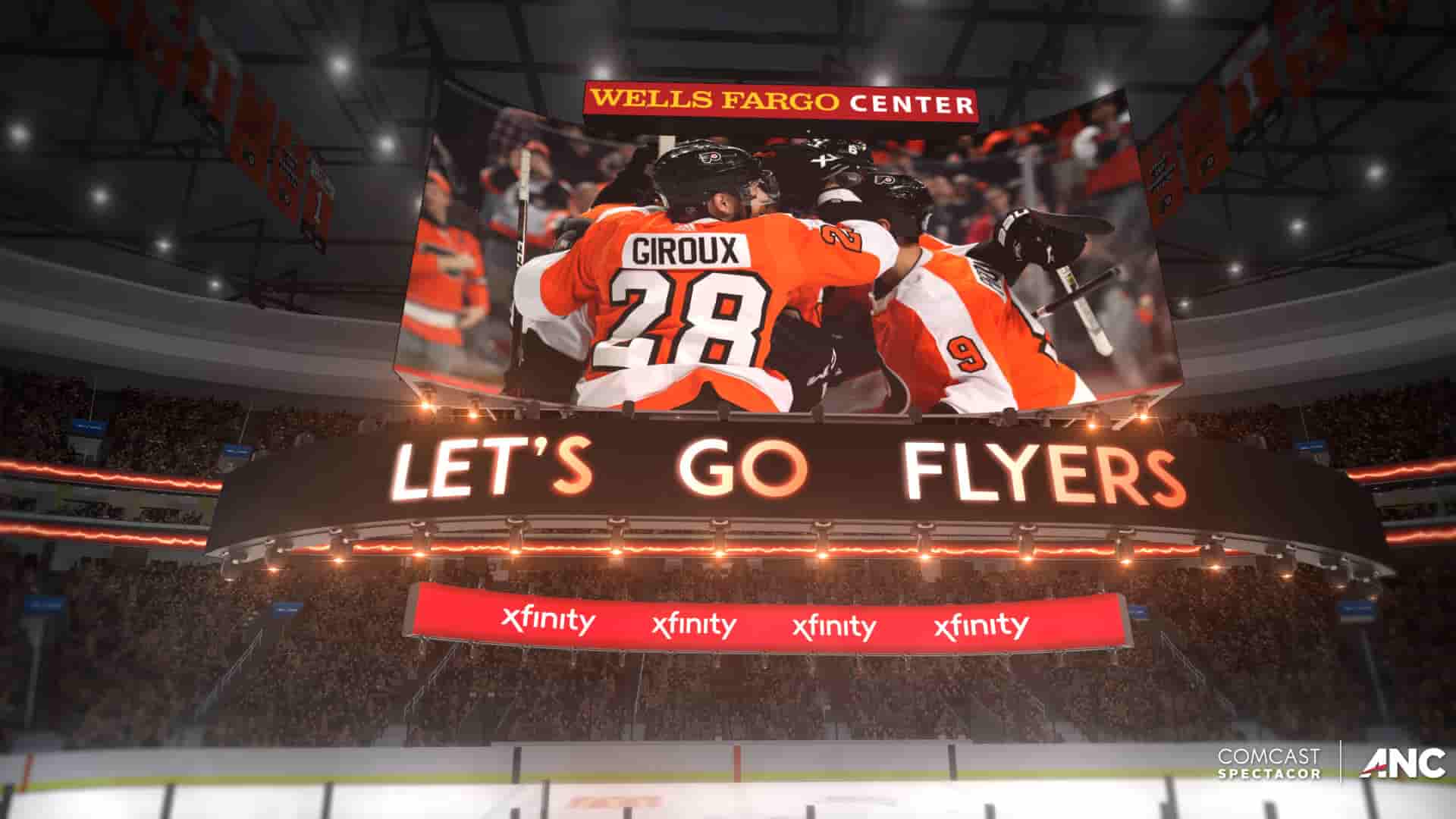 Fan Experience
As fans demand more unique and exciting experiences, NBA arenas have stepped up their game. Many stadiums now include multiple dining options, making it easy for visitors to find their favorite local cuisines, such as Big Nate's BBQ at Golden State Warriors' Chase Center.
Fan zones have also been an integral addition to NBA arenas, providing designated areas for children to play and participate in interactive games. Some arenas even boast the largest HD scoreboards in the league, such as the one found at the Air Canada Centre, home to the Toronto Raptors.
In addition to these attractions, fans can also enjoy upgraded seating options, often including luxury suites and all-inclusive packages, making the live-game experience more comfortable and enjoyable than ever before.
Future NBA Arenas
As the NBA continues to expand and evolve, new arenas are being developed to accommodate the growing needs of the teams and their fans. In this section, we will explore some potential future NBA arenas and the cities that may host them.
One location that has been generating buzz is Las Vegas. A new arena is currently under construction in the city, raising hopes for an NBA team to be based in Las Vegas. The company responsible for building this arena has also built the Climate Pledge Arena in Seattle, another city hoping to attract an NBA team.
Seattle has long been speculated as a potential NBA market, especially since the departure of the Supersonics to become the Oklahoma City Thunder. The newly renovated Climate Pledge Arena could be a suitable location for a future NBA team.
Beyond Las Vegas and Seattle, other cities may also be contenders for future NBA arenas. Some cities gaining significant attention as potential candidates include Louisville, Kentucky, Kansas City, Missouri, and Austin, Texas. While no official plans have been made public, the popularity of the sport and the continuous growth of the National Basketball Association suggest that new arenas are always a possibility.
In conclusion, the landscape of NBA arenas is constantly evolving to meet the needs of the league and its fanbase. As potential new markets emerge, we can anticipate the construction of new arenas and the possibility of new NBA teams in the future.
Arenas Hosting Other Events Besides Basketball
Many NBA arenas are known for hosting a variety of events besides basketball games. These versatile venues are equipped with the necessary facilities and technology to accommodate concerts, conferences, and various sporting events. Madison Square Garden, for example, is not only an iconic NBA arena but also one of the oldest basketball venues in the world, and has been around since the 1960s. It has successfully hosted various events in its long history, including boxing matches, college basketball games, and concerts by world-renowned artists like Elvis Presley and The Beatles.
Similarly, the Thomas & Mack Center, home to the University of Nevada's basketball program, was intentionally designed to be a multi-purpose facility that can easily adapt to suit different events. This approach allows arenas to maximize their usage and generate additional revenue by hosting conferences, trade shows, and family-friendly events like Disney on Ice or Cirque du Soleil.
NBA arenas that also accommodate NHL teams, like the American Airlines Center in Dallas and Ball Arena in Denver, further exemplify the versatility in design and functionality. This design allows for a seamless transition between basketball and hockey games, ensuring a consistent high-quality experience for fans of both sports.
Conclusion
In summary, NBA arenas play a vital role in the overall experience for both players and fans. With a current count of 29 full-time arenas accommodating 30 NBA teams, these venues vary in size, capacity, and amenities.
State-of-the-art facilities, such as the Spectrum Center, have been influential in attracting players and enhancing the fan experience. Furthermore, the average construction cost of these arenas is around $426.6 million, making them significant investments for cities and teams alike.
It is important to note that new arenas alone may not be sufficient catalysts for urban economic development, as highlighted in this analysis. However, they do contribute to the overall allure of a team and its city, potentially impacting the decision-making process of players when signing contracts.
As the NBA continues its growth and evolution, it can be expected that future arenas will incorporate advanced technologies and fan amenities to further enhance the basketball experience for all involved.
James is a big time NBA Golden State follower, who makes sure to catch games when he's in the area. He likes to follow International Soccer, with an interest in small town soccer club, Blackburn Rovers located in the North on the UK.